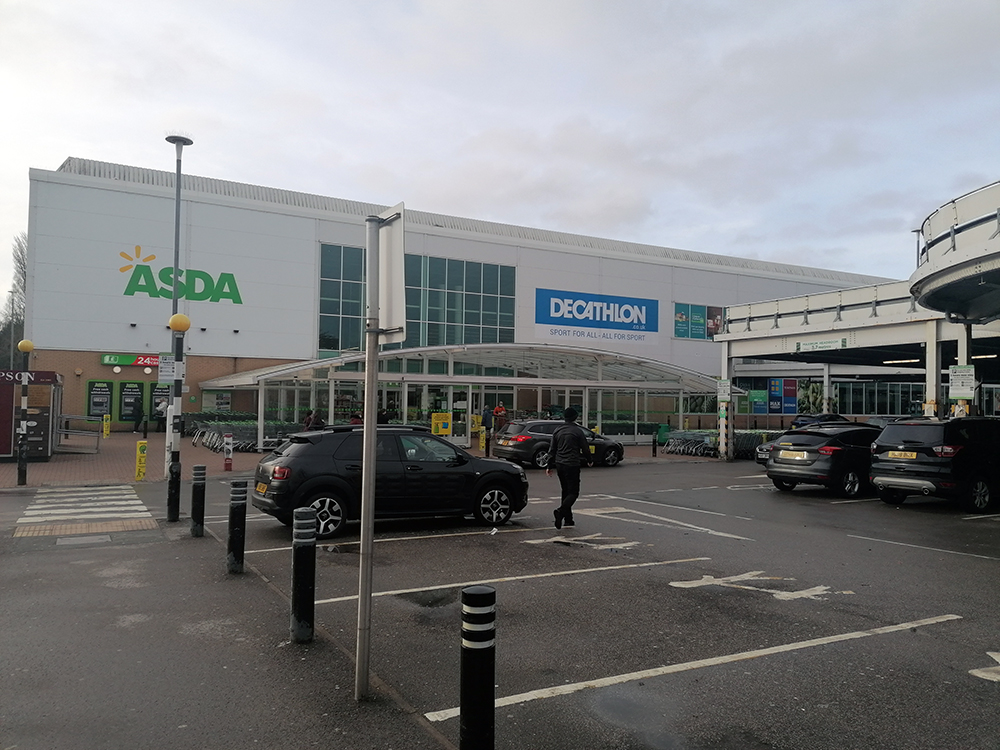 You may be aware that two north western brothers, Mohsin and Zuber Issa are the new owners of Asda. The brothers are also co-chief executives of global convenience and petrol station forecourts retailer EG Group. In late 2020, they acquired a majority ownership stake in Asda. Once the final clearance has been given by the CMA, Competition and Markets Authority, it seems likely that we may well see some future Asda store changes. The brothers have promised to invest £1 Billion in Asda over the next 3 years. There are already some examples of what may happen dotted round the north west. Examples include Greggs at Robin Park and Huyton and Decathlon (Europe's largest sports retailer) store at Huyton.
What Is Being Proposed?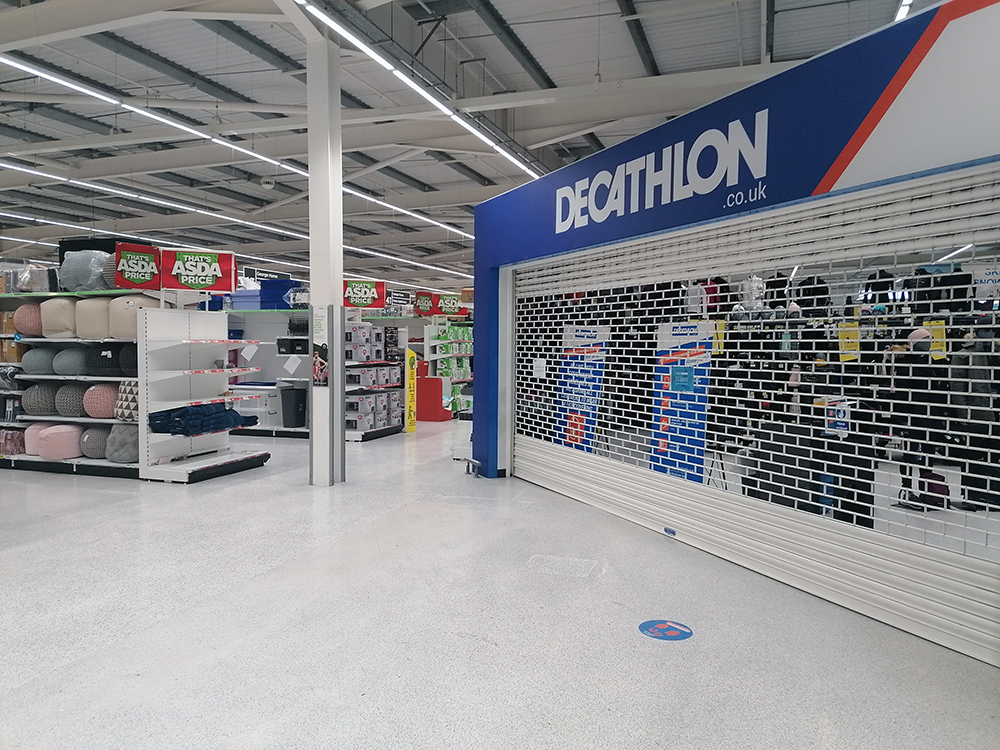 For larger stores, there are a few notable suggested changes. Most involve reducing the grocery floor space by up to a quarter to make way for other retail third party operations. Those being mentioned include takeaways, cafes, nail and beauty bars, and sports outlets. The Issa brothers are at the moment pursuing a second bid for the purchase of Café Nero from its founder Gerry Ford. Presumably with the intention is to have a Nero presence in Asda shops.
Specific retail partnerships that have been mentioned in proposals could include Claire's Accessories, Accessorize and Music Magpie.
Apparently it is not necessarily about attracting greater numbers (although I'm sure they wouldn't say no to that), but increasing the length of time of a customer visit. The longer dwell time hopefully translates to greater customer spend. Put another way, hoping customers, having finished their grocery shop will spend further through the additional available services. That would benefit both Asda and the third party retailer. This approach is common place in Asda's former US parent Walmart who have used it to boost sales. Walmart have retained a financial interest despite the control now being transferred to the Issa brothers.
With this and all of the existing services we can't but help think of it as revised model of a modern day Department Store. Perhaps sadly, nota high street one, though maybe in its own way it will provide employment opportunities through these indirect retailers. Similar directions with Sainsbury and possibly Sports Direct with the Game stores.
What Future Asda Store Changes Might We See At Robin Park?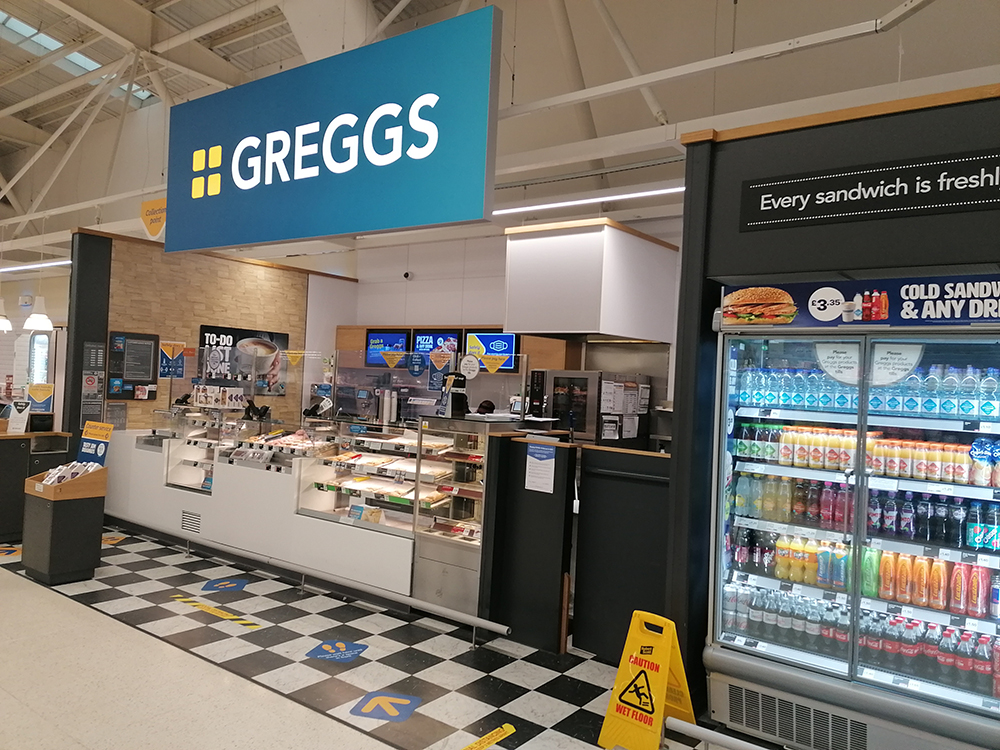 Post Office
Timpson's
Chemist
Max Spielman
Greggs
Petrol Station
So in addition to the services above, what might we see happening at Robin Park? Although not the largest ASDA in the UK, that statistic goes to Bletchley, Milton Keynes Supercentre which opened in November 2005 with a sales floor of over 11,000 m2 or 120,000 square ft. However as most of us would probably agree based on the physical floor space at Robin Park, speculation would seem that quite a few new additions would be likely.
Well we have already seen some changes with the arrival of Greggs. Although selection is made at the Greggs counter, payments are still handled at the Asda checkouts. Just what additional retail outlets may appear at Robin Park cannot be confirmed, Certainly with the sad demise of DW Sports, any addition from Decathlon would be extremely welcome. As the largest sports retailer in Europe for decades It would provide top quality merchandise, variety and all at great prices. At the Manchester Eastlands store, it added a nail bar back in 2002.
It has to be said that this is not a completely different concept for ASDA and its new owners. Although a continuation of a policy emanating since the 1980's of having concessions and franchises in it's store's. It is however a significant ramp up.
The brothers also reportedly have plans to make Asda's supermarkets become distribution centres for its online arm. Anybody walking round Morrisons in Leigh or Belle Vale, Liver pool may have noticed this. Tens of shop staff with specialised trollies and hand help terminals picking items for online customer orders, alongside public shoppers.
Perhaps on of the biggest potential surprises is consideration of the outsourcing of George textiles. Reports last month indicated they were considering spinning off their own-brand fashion label George, under licence, to help reduce debt. Something akin to Debenhams and other department store operating clothing concessions. It could be argued that Debenhams have issues, so why go that way, but ASDA locations are very different to those of the traditional high street chains with their associated high rents.
Current EG Petrol Station Forecourt Shops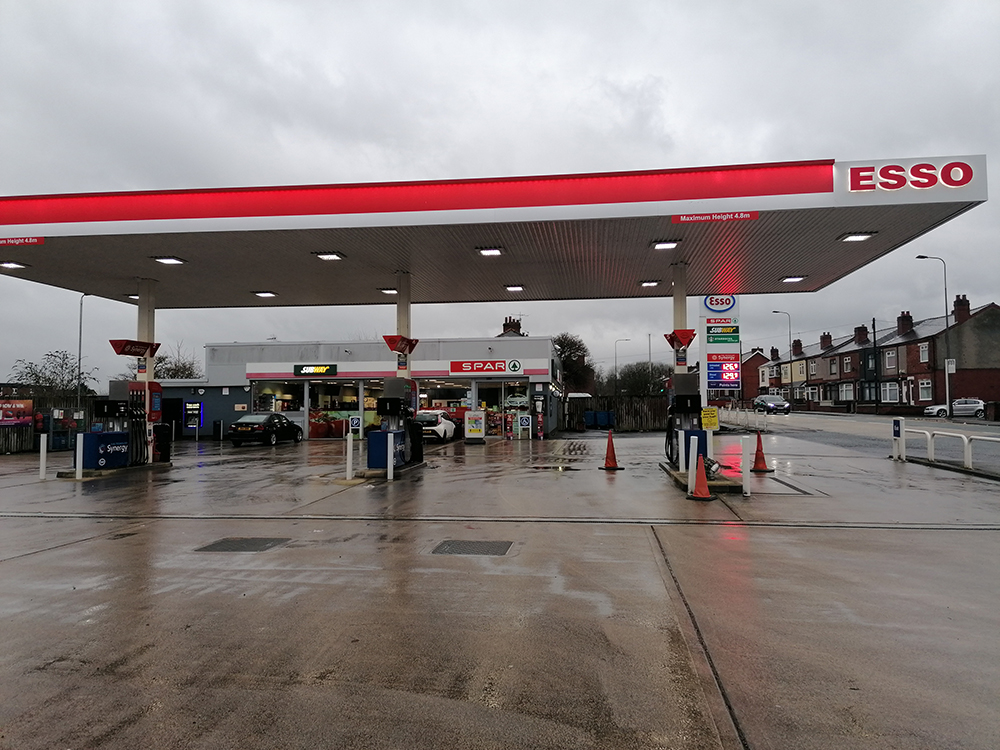 Another planned local change will be the replacement of current third party convenience stores at the EG petrol stations. There are 397 sites in the UK and their forecourt shops are to be replaced with Asda convenience stores. This would see changes to petrol stations on Warrington Road and in Pemberton