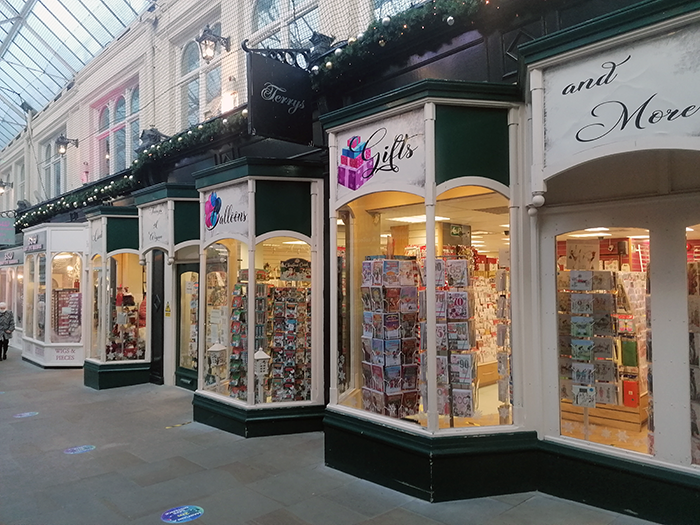 Wigan Galleries Shops Latest brings the sad new that another local trader has decided to close down.
Terry's Cards
Sadly a combination of lockdowns, uncertainty over the galleries future and footfall in the town centre falling through the floor, Terry's Cards has had to take the sad decision to close in the not too distant future. A lovely shop that still offers cards, candles, soaps personalised gifts and much more.
The shop is still very much open and welcomes customers new and old. For those unable to venture out, busy with work or for any other reason you can shop on-line. You can also find out all the latest on their Facebook page.
It's Not Just the Galleries
Since BHS closed for trading, UK High Streets have lost 83% of their department stores [source BBC]. At least B&M have taken over part of the vacant store in Wigan. Other towns are less fortunate. Up to 4 months ago 35% of ex BHS stores were stilll empty [source: Guardian].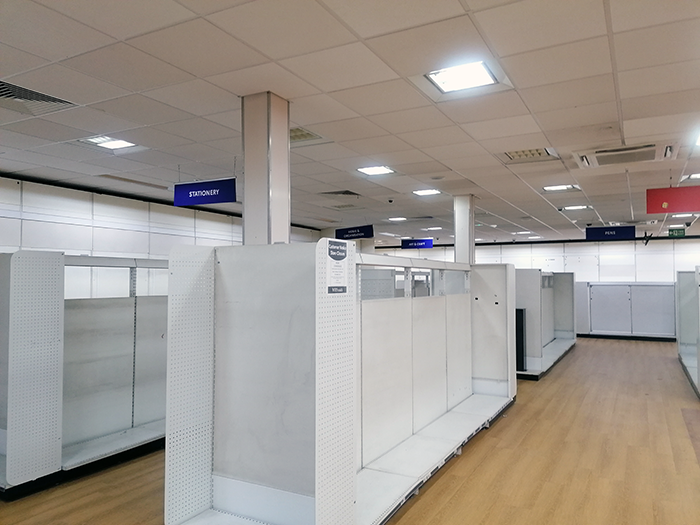 Now we see the demise of WH Smiths in town along with the main Post Office. Unthinkable not so long ago that there is no town centre post office. The Post Office at Smiths was run under licence. The cost did not come cheap and was a direct consequence of privatisation. Smaller post offices such as that at Winstanley closed for the same reason. Okay, maybe not a big deal for some of us who can resort to Asda for the Post Office. Yet what about our ageing population who aren't as mobile. Hey one day that could be us. Meanwhile the big companies such as Amazon and others continue to grow at the expense of our local traders,
Wigan Galleries Shops Latest – What Can We Do?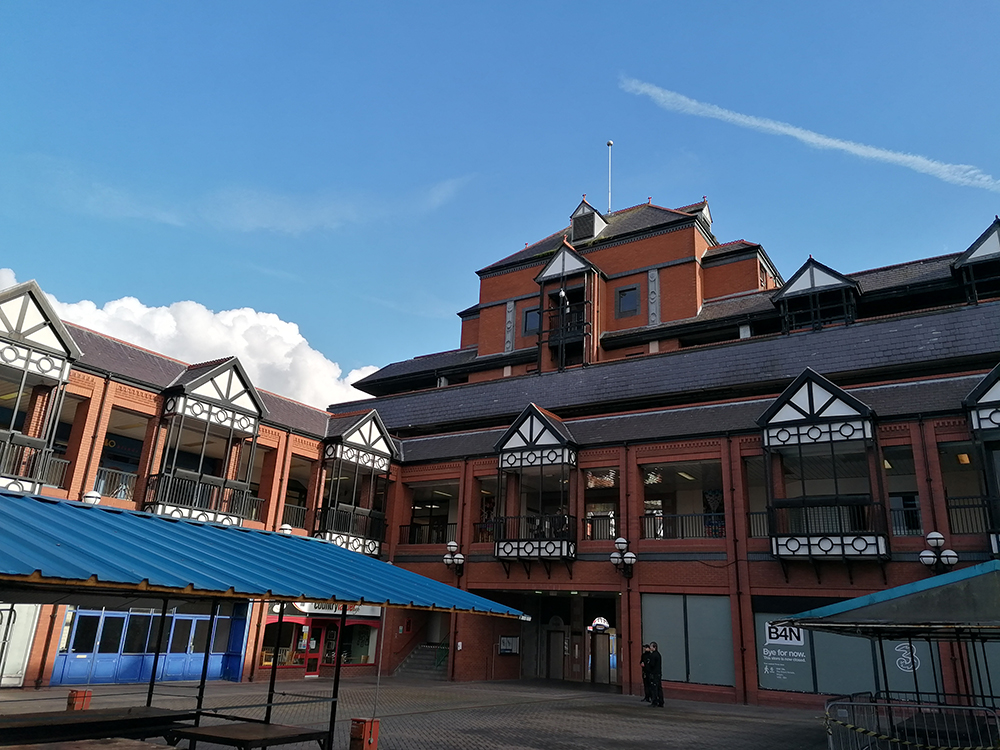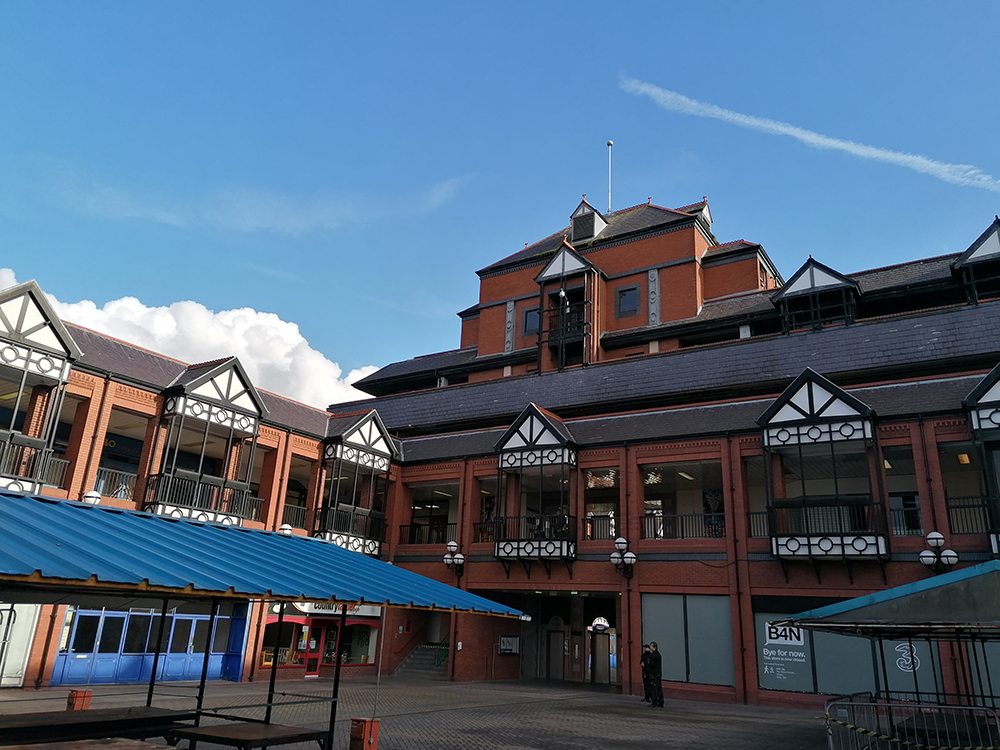 In short use what we still have. Or that too will go. A valid comment that traders around the town centre tell us time and time again. It means less competition for the remaining shops and the ability for the national operations to push up prices.
Clearly there are other reasons that put us all off. The fact that there are less shops. Surely using that as a reason is only going to fulfil the likelihood of other traders closing? We will be the ones to suffer in the end. Hey, we are human and life can be busy, so there are times we may opt to buy online or whiz to Robin Park. In a sense that negates the Post Office in Asda issue, as less mobile people may not want to travel. However, according to Ofcom, 1.5 million people in the UK do not have internet access.
Then there is the issue of high business rates (see below). So for every shop closing down, that will be less income from rates. That money has to be sourced from elsewhere. Hence the need for parking charges. Of course that's a vicious circle with something further to put people with their own cars off going into town. With out of town retail parks and online shopping to contend with too, it really is a complex situation.
To borrow a well-known saying, act on the things we can change, but don't worry about those over which we have no control. We can control whether we still shop in town. It is easy to blame it on parking charges, less shops. If we do we are then part of the problem. Shops like Terry's, Alans Bikes and many more have something to offer. Then of course there are the independent cafes and coffee bars too. Otherwise aren't we just giving up? Love to hear your thoughts and ideas.
Can We Try Anything Else?
If you aren't already aware the council have agreed proposals for a radical overhaul of hte Galleries. Not everybody is happy with the proposals. Yet some are more openminded. There are many councils across the UK suffering similar town centre declines. Which ones are successful, maybe only time will tell.
If you do want to get involved, take a look at their Facebook Group. It isnt against the improvement of Wigan town centre. Yet they do want to retain as much reusable heritage as they can.
Where Do Councils Get Their Main Funding?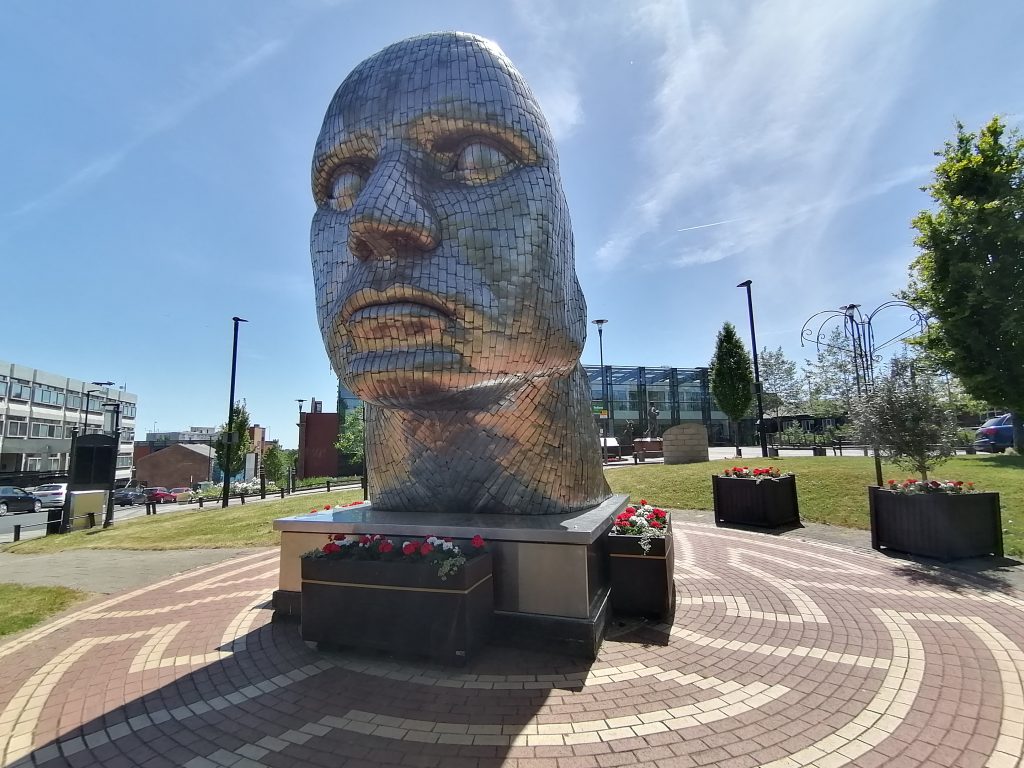 Councils have three key funding sources;
government grants – money from central government for local services,
council tax – a property tax levied on residential properties,
business rates – a property tax levied on business premises.
Don't forget it is the government who set business rates and not our council.
The amount of money local authorities have to spend from government grants, council tax, and business rates – has fallen by 16% since 2010. Meanwhile the cost of services they provide has also risen significantly.
For a more detailed explanation click here.
Wigan Galleries Shops Latest – The Final Ask (For Now!)
Finally back to the original request. Oh and a huge thanks if you have got this far too! Give yourself some time to stroll around town, see what's happening. Support our local shops by buying something no matter how small. It helps. Yes times aren't great, but if we want to see something local left after the redevelopment, please give it a try. Once a fortnight helps, once a week even better. Use it as a chill time to grab a cuppa. Whether it is for peace on your own or to meet a friend.
Feel free to let us know how you get on. Pass on the news whether good or bad. Even the bad may help with recommendations. It would seem there is a huge hill to climb with the council as it is. So anything helps. That is helps a local business asnd helps us with a better range of shops, even if only eventually.
---