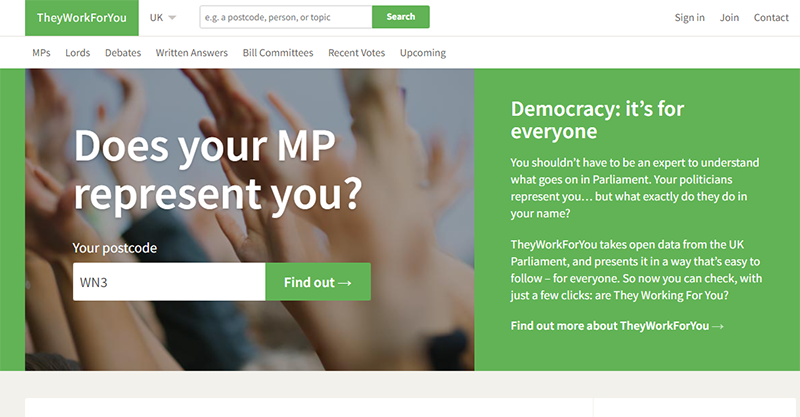 So our local elections are here on Thursday? The country's national elections are likely to follow in the not too distant future. It doesn't interest you? You don't think you have a say? Well without knowing what our MPs do that makes sense. There is a great place you can find out quickly what they actually do. Yet you shouldn't have to be an expert to understand what goes on in Parliament. Rememberthat they work for you, They Work For You Your politicians represent you… but what exactly do they do in your name?
They Work For You takes publicly available data from Parliament. The website then relays that information in an easy to follow for everybody. So no longer do you have to think they are all the same. Now you can find out for yourself. That includes your local MP, the Prime Minister, The Leader of the Opposition and all other party leaders.
Find Out About and Contact Your MP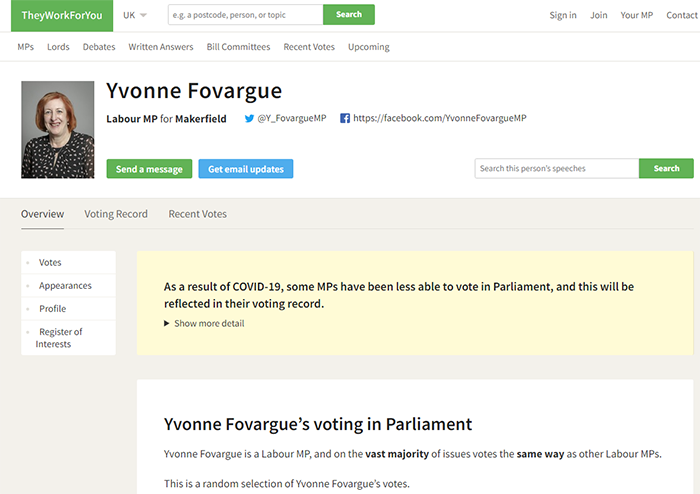 If you don't know who your MP is, then simply enter your post code to find out.
Once you have, then discover;
What she has voted for or against
Her Appearances in the House of Commons
Her Register of Interests
You can also mail your MP from here. What's more you can monitor for any reply.
What Else You Can Find Out
An alphabetical link to all other MPs
An alphabetical link to all members of the House of Lords
The most recent House of Commons Debates
Recent Written Answers
Public Bill Committees – Previously called Standing Committees, Public Bill Committees study proposed legislation (Bills) in detail, debating each clause and reporting any amendments to the Commons for further debate.
Recent Votes
Upcoming business
Remember doing this for the PM and other leaders will help you get an idea of just how they do perform rather than rely on what the papers tell us. Be your own person ande make your own mind up.
They Work For You – Useful Links
Write to Yvonne Fovargue directly from the website.
Contact Yvonne Fovargue on her Facebook Page
Contact Yvonne Fovargue on Twitter