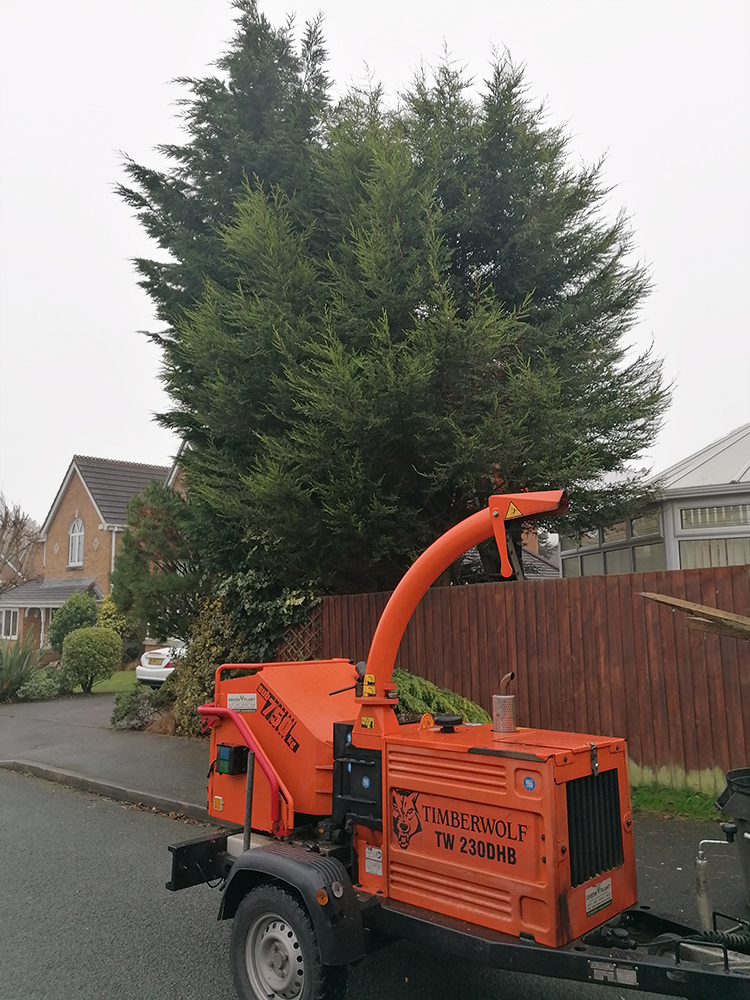 Expert work from Wigan's specialist tree workers R Gaskin. Covering. They provide all aspects of pruning, felling and topping. No tree is too small and no tree is too tall. A friendly, no hard sell service with expert advice.
Why Choose a Specialist Tree Worker?
Choosing an expert tree specialist or arborist is essential to avoid;
Injury to people, whether yourself or others
Damage to property, whether your own or neighbours
Health, look and future growth of your trees that have taken many years to grow.
Whatever their height, using sharp saws and power tools to cut trees while on ladders can be extremely dangerous. It is so easy to lose concentration when working at heights, or even over reach.
There is no need to worry about the removal of pruned branches or felled trees. All of these will be efficiently disposed of on site by their industrial shredder.
Don't forget injury to others and their property can also leave you financially liable. Whereas R Gaskin are fully insured.
Services
Although not an exhaustive list, R Gaskin provide the following;
Tree felling
Tree, bush pruning / capping
Expert fruit tree pruning, specialising in Cherry, Apple and Pear trees.
Treatment of tree stumps for easy future removal
Eco friendly disposal of all tree and bush parts.
Expert advice on all aspects of trees and bush care.
They remove tree stumps by drilling and the application of specialist approved chemicals to promote the rot of the stump and associated roots. This then makes the extraction of roots a far simpler task at a later date.
R Gaskin also operate a 14 day cooling off period for your peace of mind.
Contact Wigan's Specialist Tree Workers
To find out more call (please mention where you heard about R Gaskin);
Direct line: 07501 302780
Freephone: 0800 303127
Alternatively contact them through #winstanleywo on here or through our Facebook or WhatsApp pages.