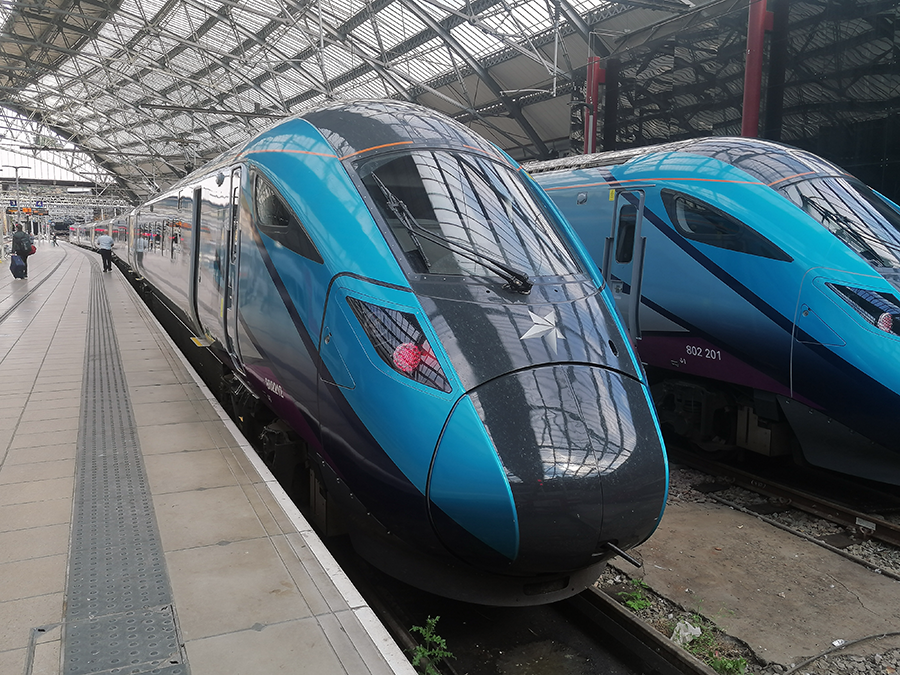 Now the government will provide a diminished Trans-Pennine Link. In addition, they will no longer construct the HS2 section from the Midlands to Leeds. Northern transport broken promises indeed. Nearly every media report we read or hear, focuses on the improved journey time or ballooning costs. However as this article explains, both are huge distortions to the true benefits both projects in conjunction would deliver. That is benefits to the north in general and the northwest in particular. Yes HS2 does need to be as quick, if not quicker, to merit people continuing to return to rail.
Yet as you will see, HS2 is far more than about speed alone. In fact it has a huge benefit to offer the existing rail network, regionally and nationally. Perhaps surprisingly it has a huge benefit to the environment in the longer term. It also has the potential to deliver benefits to our busy road network
Arguably people may say at least we are getting some improvements to the Trans-Pennine route. Yet, revised proposals have significantly scaled this back too. Interestingly the government have quietly stopped referring to it as HS3. In itself, indicative of a downgrade. It does little to address congestion around Manchester Piccadilly station. HS2 even underpins some fundamental parts of the Northern Powerhouse rail improvements. Read on to find out more, then decide for yourself once you know the bigger picture.
Trans Pennine Revised Plans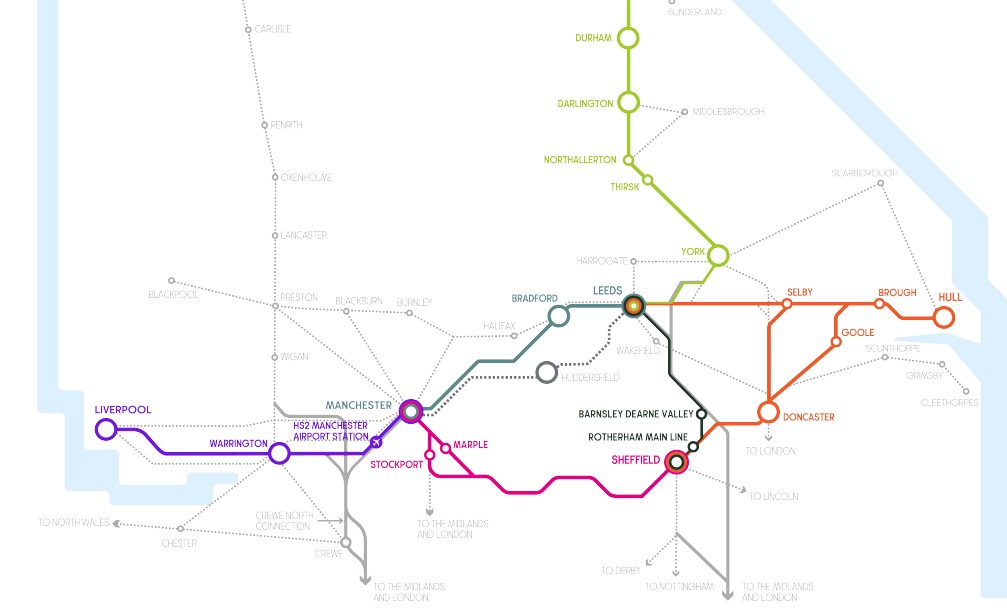 First, let us explain what is happening with the Trans Pennine Link. Transport for the North billed it the greatest investment in rail since the industrial revolution. The intention was to connect Liverpool to York with high speed rail via Manchester, a new hub in Bradford and Leeds. However government announcements on Thursday 18th November mean the new link will only be from Warrington in the west to Marsden in Yorkshire. Of course we have all heard of that metropolis Marsden. They must be chomping at the bit with all those new visitors from the north visiting its soon to be booming town centre! The remainder of the route will be to upgrade existing rail links. This is a huge climbdown from election manifesto promises and the prime minister since to deliver on so called levelling up.
The Original Route
Referencing the map above, a brand new high speed route, dubbed HS3, would follow the purple line from Liverpool. It would continue through Warrington, Manchester City (via the Airport link to HS2), Bradford Centre and onto to Leeds. This would have been a completely new track.
The Revised Route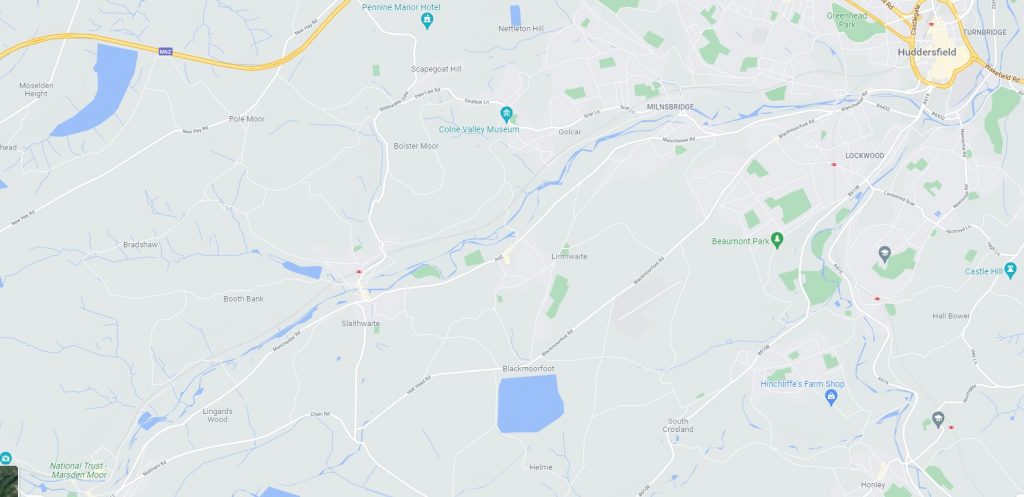 The revised government plan is a significantly shorter new high speed route. It uses existing track from Liverpool to Warrington Central. The new high speed element only starts at Warrington, through Manchester to the western edge of Yorkshire at Marsden. Here it reverts back to the current track, some considerable distance short of Huddersfield.
Why are the Revised Plans a Problem?
The promised Highspeed Link between Liverpool and York, now covers a fraction of what the government had promised. What's more the work that will be required to increase capacity on the current track will take years and degrade current services more. Yes it can get worse!
The revised route does not address the worst rail problem the north west faces. That is the limited capacity between Deansgate and Picadillly in Manchester. The government has been promising a resolution to TFN's request since 2014. It still isn't in any firm plan.
The much publicised link to Bradford will also no longer happen. Perhaps this is not of immediate concern to Wiganers but it does reduce links to many intermediary towns.
Above all it does little to provide an opportunity to get freight off the M62. A double whammy to the governments proposals to cut their carbon footprint.
How does HS2 Fit in?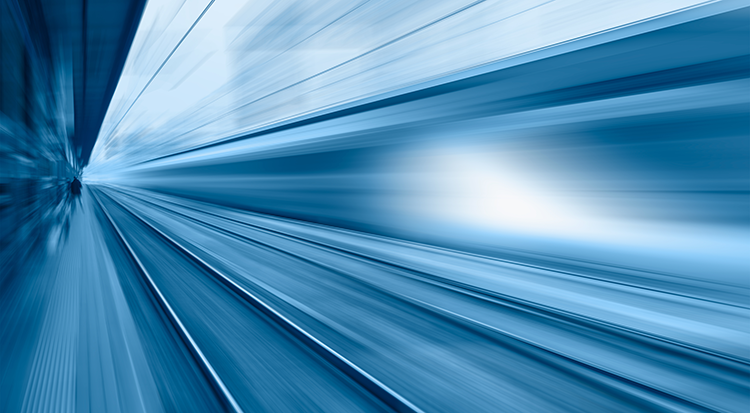 Next how does HS2 and its alleged speed benefit fit into all of this? We often hear people say address the northern rail network ahead of or instead of HS2. Well Transport for the North strategic rail has always depended on combining both. The strategy states:
Together, Northern Powerhouse Rail, HS2 and the Trans-Pennine Route Upgrade will define the North's economic future for the rest of this century, boosting jobs and growth.

Transport for the North
We will go on to explain some of the key benefits in the remainder of this post. In addition there are a number of links at the end of this document. They provide a wealth of information regarding the true purpose and benefits of HS2 and Northern Powerhouse Rail. Before we do, #winstanleywo presents a summary of thr original HS2 plans before the latest cutback.
HS2 The Original Routes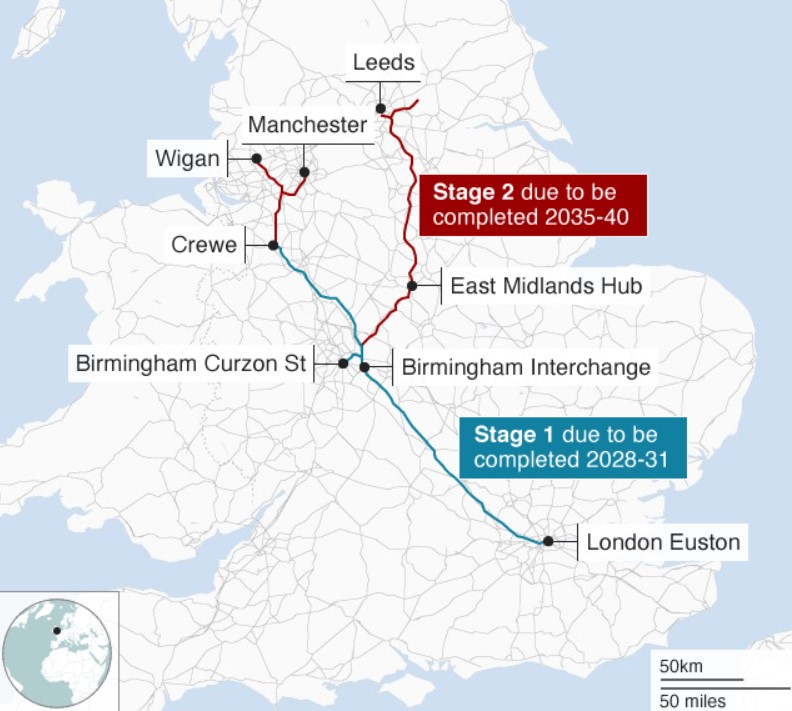 In summary, HS2 has three key components taking the shape of a Y;
London to Birmingham
Birmingham to Crewe
Birmingham to Leeds
London Euston to Birmingham construction is already well underway. Building new stations at Birmingham and Euston are progressing. Subsequent tunnelling in the south is also well down the line (excuse the pun!).
Planning for Birmingham to Crewe has been given the green light.
HS2 The Routes Since 18th November.
The Birmingham to Leeds route will now only extend to a new East Midlands hub. From there the journey will transfer onto existng rails.
The Birmingham to Crewe route will now be extended to Manchester.
Exposing the HS2 Myths
HS2 is About Quicker Journey Time to London
Boom, it never was about speed alone. Of course it has to be equal or better in order to justify construction. However the main driver is about increasing capacity. There maybe less people commuting at the moment. Conversely leisure travel by rail has grown significantly. Yet if we are to reduce carbon footprint, rail is the best way to do so. It is essential to get travellers out of cars, coaches and planes. To get people to switch, we need more trains, reliable timetables and less standing. The solution is the releasing of capacity by driving the majority of long distance rail onto a brand new line. The existing lines will then be available for more regional trains, connecting more towns. Service that will not be gridlocked and can therefore arrive on time.
It's the Equivalent of Upgrading Four Existing Mainlines
As rail expert Nigel Harris points out: HS2 effectively gives us four new main lines for the price of one. The mainstream media and government never report on this huge benefit. HS2 is the quickest way to get thousands of new commuter trains onto our existing network.
Capacity and Freight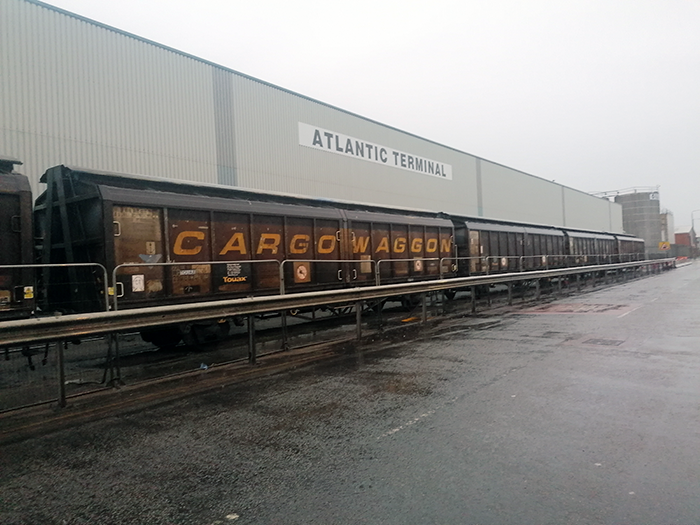 HS2 frees up space for 144 extra freight trains per day. That is enough to transport over 2.5million more lorries worth of cargo on our railways each year. Just think what that means in contributing to cutting CO2 emissions. What that means to the work you have to do to help cut C02.
HS2 is a state-of-the-art, high-speed line critical for the UK's low carbon transport future. It will provide much-needed rail capacity across the country and essential to rail projects in the North and Midlands. It helps to rebalance the UK economy
Expand Existing Lines
A common opposition to HS2 is that we should upgrade existing lines instead. Not a single newspaper critic offers any evidence as to how we might achieve this. The industry expert Rail Magazine have looked into it along with the associated cost. It would need;
West Coast Mainline – 2 extra tracks from London Euston to Birmingham and Manchester.
Midland Mainline – 2 extra tracks from London St Pancras to Sheffield.
East Coast Mainline – 2 extra tracks on the from King's Cross London to Leeds and York, including new tunnels and a new viaduct at Welwyn.
Quadruple Cross Country route from Birmingham to Derby, Sheffield and Doncaster.
Grade separate EVERY junction on ALL of those lines – dozens of projects the size of the current £200m Werrington dive under, north of Peterborough.
The last upgrade of the West Coast Mainline alone had a huge cost and disruption. Adding new lines would cause huge disruption to Wigan town centre, all rail routes and compulsory purchasing of more houses than HS2. Network Rail's CEO Andrew Haines described this supposed alternative to HS2 as absurd. He warns that it could close parts of our inter-city network every weekend for 30 years. We would have London Bridge style disruption nationwide at every major station. It requires extending platforms for longer trains, widening for extra platforms. The construction would wipe out thousands of homes and businesses. It would need massive road diversions in already congested towns and cities. In the countryside, those thousands of miles of main line widening would have a much bigger impact on ancient woodland than the 0.01% that HS2 planners have been smart enough to secure.
And Also Did You Know?
Even after such massive disruption over three decades, upgrading the existing network would still only create a fraction of the massive capacity uplift which HS2 brings on the three existing main lines from London to the North. Building HS2 really is a no-brainer when you know the facts, but the failure of national news to tell you all this means we are courting national, economic, social and transport disaster. None of the national media ever mention this crucial point.
The Environmental Question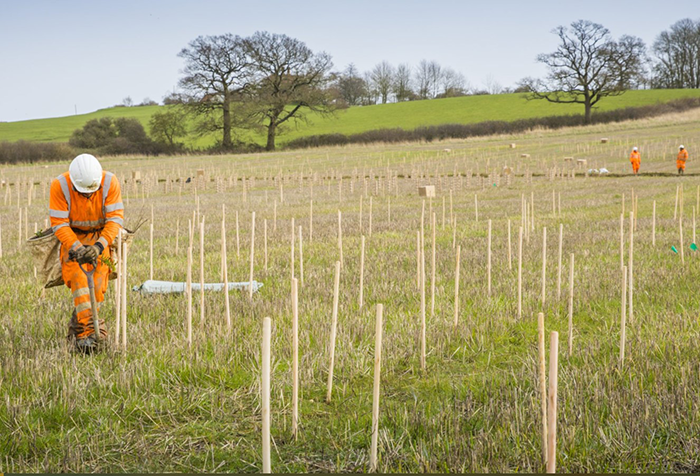 Let's examine the ancient woodlands question. The emerging new Lower Thames motorway crossing (14 miles) takes 54 hectares of such woodland, while the entire 345 miles of HS2 takes just 58 hectares. A House of Lords committee has commented: "The loss of less than one hectare of ancient woodland from about 11,000 in the Chilterns, is a remarkable achievement." The whole HS2 route from London to Leeds and Manchester will have an impact on just 0.01% of our ancient woodlands – that's just one ten-thousandth of ALL the UK's ancient woodland. Opponents give the impression of much greater impact.
We have already covered a related benefit on road freight above. Further detailed information is available through the links below.
Ballooning Costs – Putting it into Perspective
The mainstream media has provided a very amateurish and misleading view on costs. First off the unusual approach taken by the Treasury to force contingencies for the project cost on HS2 lead to an increase on the project costs of £12 billion. In previous methods of government accounting of infrastructure, they would not take this approach. Naturally private companies needed to increase their own costs to mitigate the risk. One of the biggest cost drivers has been Government's insistence that HS2 contractors take long-term risk on whatever they build. This has added around 30% to costs on Phase 1 – on the whole project this would amount to £30bn of avoidable costs to the taxpayer.
We must also treat the figure of £106 billion with scepticism. Contractors have yet to carry out any detailed design for phases north of Birmingham. It is not clear whether the figure is it an estimate, budget or something else. That potential £30bn of extra costs caused directly by Government procurement policy has not been reported or commented on in detail anywhere in the national news.
It is pure fiction that HS2's budget could be better spent on northern city transport projects, or even the care industry and schools. Funding for projects such as HS2 come from specific borrowing. Long-term financial benefits ensure the project pays for itself through increased economic activity. If we scrap HS2 is that borrowing doesn't happen. There is no money tree for HS2 money which could be spent on Northern rail or anything else. This is nothing but fantasy.
Hardly the most expensive rail project in the UK or worldwide
As for HS2 being the most expensive railway in the world (or the most expensive in Europe), London's Crossrail and the Channel Tunnel were both more expensive. If you exclude stations and rolling stock, HS2 Phase 1 has a rough cost of £24bn. That works out at about £170m per mile in 2019 prices.
The UK's HS1 cost £135m/mile at 2019 prices, while the M74 extension in Glasgow cost £185m/mile. Crossrail is costing at least £270m/mile. South Korea's Gyeongbu high-speed railway cost £200m/mile and did not include the cost of stations.
The Cost of NOT Building HS2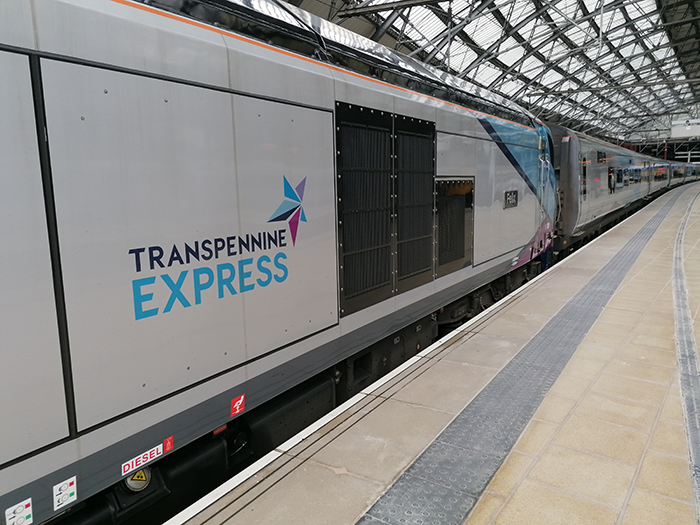 The costs of NOT going ahead with HS2 barely gets a mention in terms of the lost massive capacity enhancements on the West Coast, East Coast and Midland Main Lines. All would benefit from a doubling or even trebling capacity at not one penny of extra cost in terms of better infrastructure. All HS2 benefits to the existing network come from the removal of existing trains. On the West Coast, for example, transferring 47 daily Euston-Manchester weekday expresses alone to HS2 releases enormous capability to run many more commuter, inter-urban and freight trains.
As Yorkshire journalist Andrew White pointed out, the National Audit Office's 2006 report into the West Coast Route Modernisation concluded: "The programme's remaining key projects will increase capacity for passengers and freight, but the industry consensus is that the line will not be able to sustain current growth levels beyond 2015-2020."
The view from Transport for the North and Northern Powerhouse
HS2 frees up space for 144 extra freight trains per day, enough to transport over 2.5million more lorries' worth of cargo on our railways each year. Just think what that actually means in contributing to cutting CO2 emissions. What that means to the work you have to do to help cut C02.
New northern Conservative MPs claim that Northern Powerhouse Rail (NPR) is more important than HS2 and should be pursued instead. Ask them to explain precisely what they mean, given that NPR is 100% dependent on using HS2 infrastructure, such as the enlarged/enhanced Manchester Piccadilly. If HS2 isn't built, then NPR as envisaged is impossible. How did these Tory MPs reconcile their opposition to HS2 with the Prime Minister's promises to 'do right' by northern constituencies who lent them their votes (his words) in 2019? Indeed how do they do so after the recent announcement.
Northern Transport Broken Promises – More Information
It is beyond the scope of this article to cover the full detail behind all the points raised. Now if it has piqued your interest, please feel free to find out more, froma selection of links below. We have endeavoured to avoid straying into politics. Our attempt is to present the cold hard facts. Finally as for opinions, that is over to you! Feel free to let #winstanleywo what you think.
Transport for the North Report
Nothern Powerhouse, Transport for the North and Rail
Long term environmantal benefits of HS2