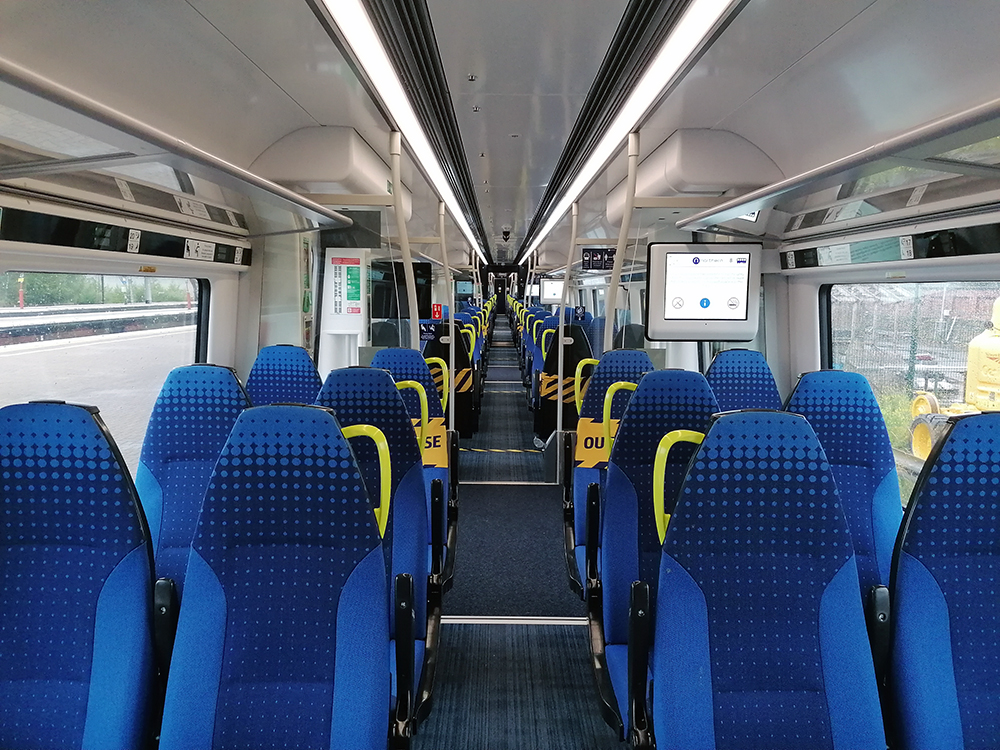 New Electric Trains – Preston to Liverpool via Wigan NW
Rail Minister Chris Heaton-Harris has recently confirmed rail travel improvements from Wigan to Manchester. The changes will benefit both passengers and the environment. Once complete electric trains will replace diesel from Wigan North Western to Manchester via Bolton. Ultimately the work is due to finish between 2024 and 2025. From the it should result in easing congestion on the route. So read more about Electric Trains get Green Signal: the £78 million announcement from
What we can Expect
When started, the project will involve 13 miles of overhead wires between Wigan North Western and Lostock. From Lostock through to Bolton and Manchester is already electrified. At Wigan the wires will connect through to the West Coast mainline. As the work progresses, it will create 450 new overhead wire stanchions. Bridge rail heights for clearnce. Of more importance is the plan to lengthen platforms at Ince, Hindley and Westhoughton. Once complete peak hour trains will increase in length to 6 carriages in order to reduce congestion.
Refurbished Eletric Trains on Preston to Liverpool Route
For now we do not know what trains will operate. The Wigan North West to Liverpool already uses a brand new fleet of very comfortable electric trains. They have a mixture of seating with tables, internet access and modern clean toilets. The fleet is also supplemented by the older refurbished electric trains cascaded from the south. The latter are still arguably better than the current diesels. We have to state that they are a little lacking.
Electric Trains get Green Signal Route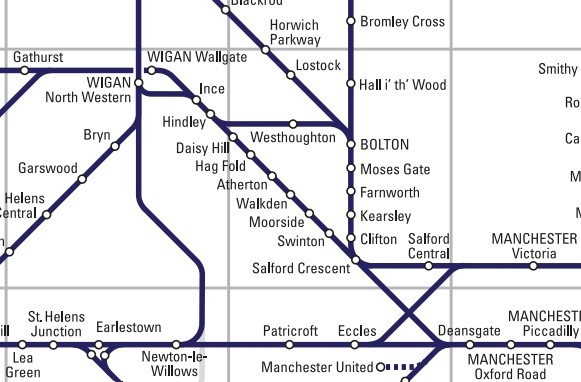 The route will serve stations on the Wigan North West to Manchester via Bolton. It does not include the alternative Atherton route. It is not clear whether it will serve Manchester Piccadilly, Victoria or both.
You can download a complete map of the network here.
A Rail Journey to Net Zero Emmissions
In addition, the work is part of the rail industry plans to move to move towards Net zero carbon emmissions. It will remove CO2 emitting diesels with electric trains.
Wigan Wallgate Electric Trains get Green Signal to Kirkby?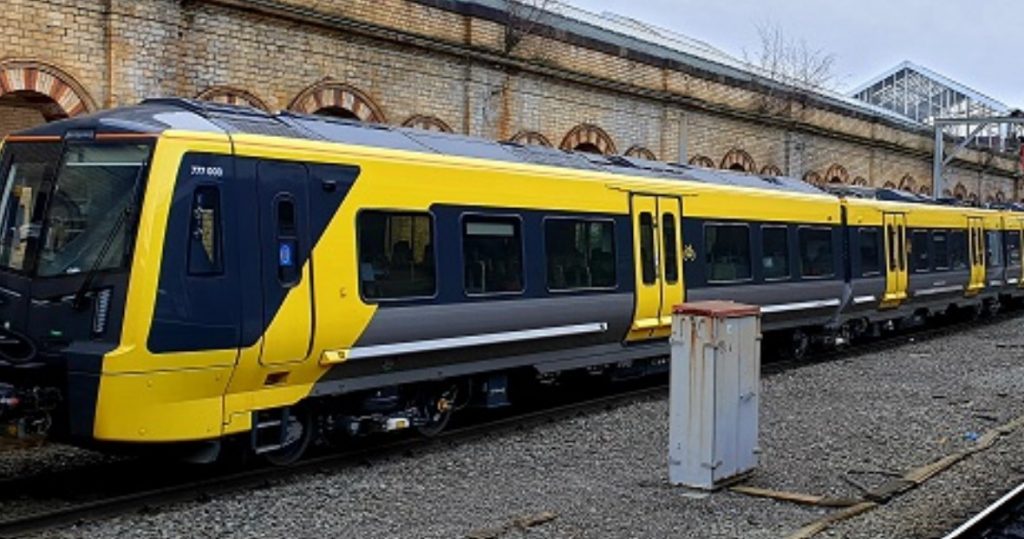 Merseyrails New Electric Train Fleet
Finally the service runs out of North Western and not Wallgate. However there could be longer term changes here too. A new station on the Kirkby to Wigan Wallgate line is under way at Headbolt Lane. Along with a brand new fleet of Merseyrail trains it presents possibility of electric trains from Liverpool via Kirkby. Passengers would no longer having to change trains at Kirkby.
In 2015 the Electrification task force also identified the route from Southport to Manchester via Wigan Wallgate as a Tier 1 option.
We will provide a follow up article on both of these along with plans for Skelmersdale..