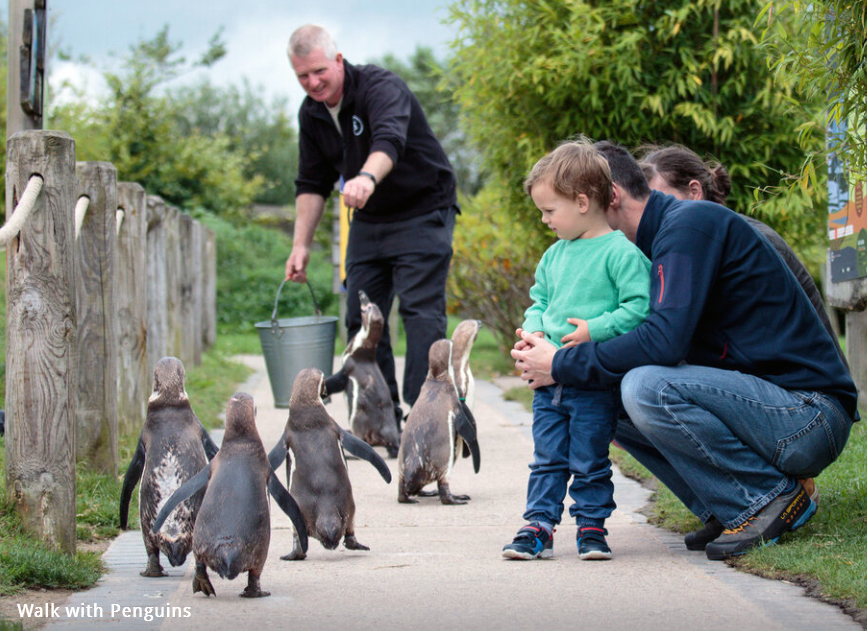 Just a few random ideas for the up and coming half term if you want to take the kids somewhere else than Wigan for a change. None of these half term break ideas are too far away. You can also combine sopome of them into the same day out
Peak Wildlife Park – Staffordshire
Location: Leek Staffordshire 1 hour 30 minutes by car from Winstanley
Open: 10 AM to 5 PM everyday
Phone: 01538 308 880
Ideal for younger kids. Walk with penguins, squirrels, lemurs or wallabies. Explore a recreation of an African village with meerkats and pygmy goats. Quality indoor and outdoor play areas. You can even prearrange zoo keeper experiences for your kids. There is a cafe and plenty picnic areas too. Wheelchair friendly.
For more details on activities and tickets please see their website website.
Not able to cater for dogs and as animal lovers, the wildlife park as you not to leave dogs unattended in your car.
---
National Memorial Arboretum – Staffordshire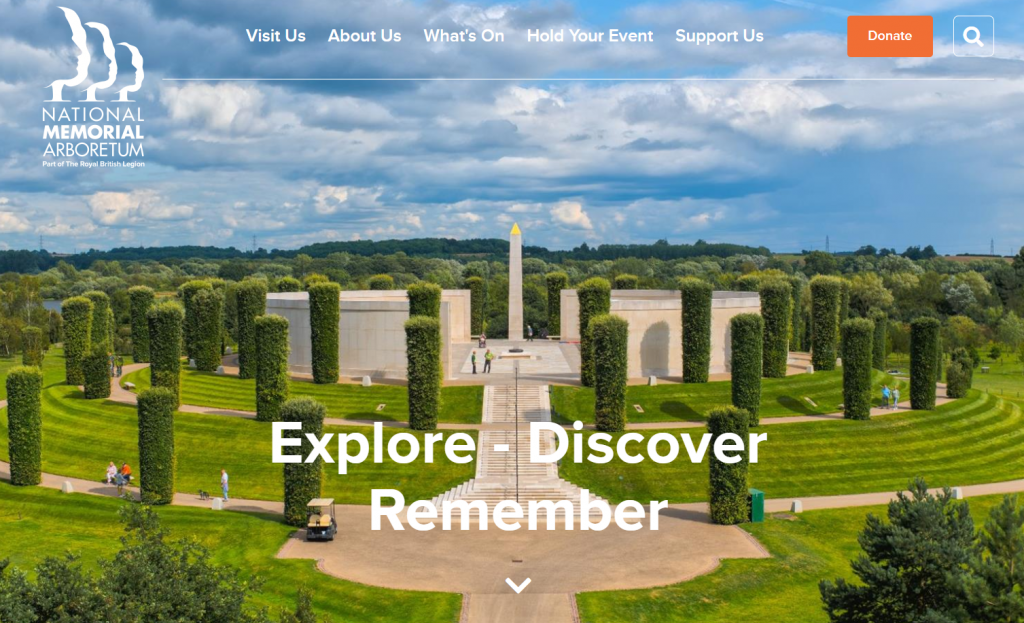 Location: National Memorial Arboretum
Croxall Road
Alrewas, Staffordshire
DE13 7AR
Journey Time: Approx 1 hour 45 minutes by car from Winstanley
Open: 10 AM to 4 PM daily
Cost: Entrance free, donations appreciated.
Part of the Royal British Legion, the Arboretum is an evolving woodland landscape featuring 25,000 trees and a large collection of almost 400 memorials. The 150-acre site is a living, growing tribute to those who have served and continue to serve our country. 2022 is its 20 year anniversary.
Of value to visitors with an interest in military history, those who remember loved ones lost in military services, school children wanting to learn about history and anybody wanting a peaceful visit in beautiful mindful surroundings. Stunning and moving memorials.
A land train provides a 50 minute running commentary trip on the site.
Far East Prisoners Of War Talk
Listen to the unimaginable harsh treatment of Far East World War II men and women. prisoners of war outside the Far East Prisoners of War Memorial. Learn how their contribution resulted in Victory over Japan in 1945.
Shot At Dawn Talk
A moving talk highlights the story of the 309 soldiers shot at Dawn during the First World War who were later posthumously pardoned. Shot at Dawn Memorial.
For these and more information on what's on in your visit take a look at the website. Access is free, but some events require pre-booking and tickets. Find out more about the Special Forces buggy tours and tailor made tours.
Well behaved dogs on leads welcome.
---
Rode Hall – Cheshire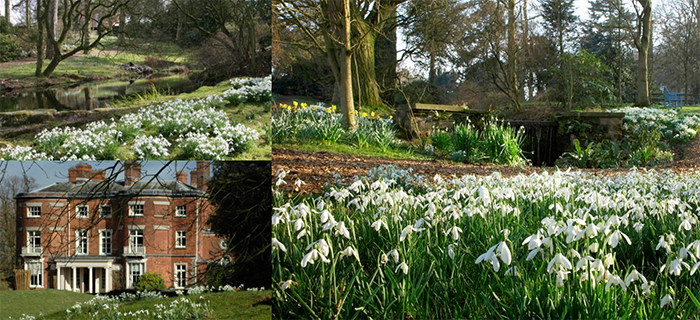 Location: Rode Hall,
Scholar Green,
Cheshire. ST7 3QP.
Journey Time: Just under 1 hour by car from Winstanley
Open: Wednesday to Sunday 11 AM to 4 PM
Cost: Adults £6-00, Children £2-50.
One of the UK's most popular Snowdrop Walks. Snowdrops are an indication that Spring is well and truly under way. A beautiful end-of-winter walk for all the family over a diverse landscape. Paths carpeted with over 70 varieties over a mile-long route. Walks can be longer or shorter according to desire. Take in the wild beauty of cascading snowdrops in the Old Wood and Wild Garden, the scenic path down to the Lake and the formal Nesfield garden in front of the Hall.
For more information on the grounds, listed house, tea rooms, farmers' markets, porcelain an pottery exhibitions, check their website.
Well behaved dogs on leads welcome.
---
Catalyst Science Museum – Widnes Cheshire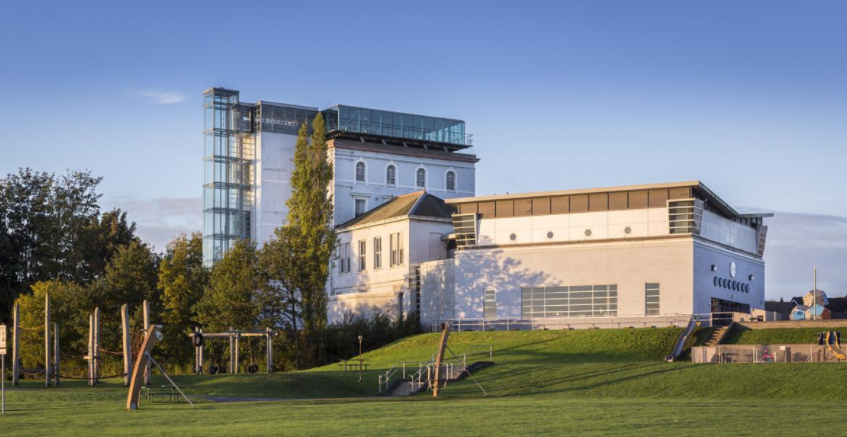 Location: Mersey Road, Widnes, Cheshire, WA8 0DF.
Journey Time: Approximately 30 minutes by car from Winstanley via the St Helens link road.
Open: Wednesday to Sunday 11 AM to 4 PM
Cost: Adults £7-95, Children £5-95, Family discounts. Ticket allows unlimited free additrional visits for 12 months!
A unique interactive experience for all ages. Interactive exhibits, re-constructed scenes and multi-media programmes stimulate the senses. The place brings subjects from Science, Maths, Engineering and Technology to the Humanities to life. It's ideal for pupils from Key Stage 1 to Key Stage 4. Catalyst offers an entertaining educational experience.
For families with children under 4 you can borrow one of their brilliant backpacks while you explore the galleries. 
Additional hands on workshops are availableat half term at an extra cost of £1.75.
Wheelchair access throughout. For more information on the facilities and what's on take a look at their website.
---
Jodrell Bank Space Observatory – Macclesfield

Location: Jodrell Bank Discovery Centre, The University of Manchester, Macclesfield, Cheshire, SK11 9DL
Journey Time: Approximately 45 minutes by car from Winstanley.
Open: Everyday over half term, limited days other times (full information on the website)
Cost: Adults £8-50, Children £6-50, under 4's and carers free Family discounts.
Set in the beautiful Cheshire countryside. A world famous observatory and a UNESCO World Heritage Site since 2019. An 89 meter high telescope weighing 3,200 tonnes! A working part of the University of Manchester. A not for profit profit organisation.
Space pavillion – how scientists use the telescope, distant objects in space
Clockwork Orrery – largest in the world
Children's play area,
Cafe,
Guided tours,
Relaxing arboretum, ponds and picnic areas,
Gift shop,
For further details on what's on, tickets and opening, please check their website.