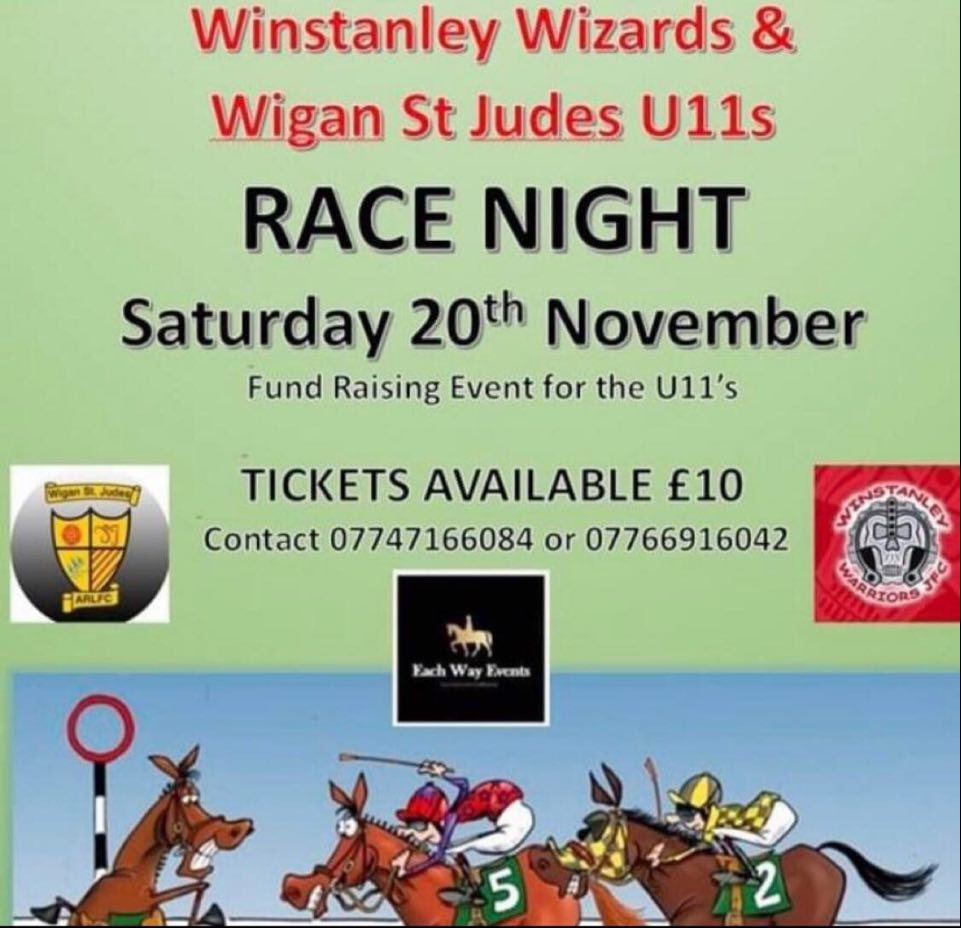 Local parents have arrranged a Kid's Sport Teams Fundraiser. They are raising funds to support;
Winstanley Wizards Football Team,
Winstanley St Judes Under 11s.
Parents have arranged thea Race Night and at St Aidan's club on Saturday 20th November.
Come along and relieve the winter gloom with a fun night out. If anybody can help and donate a raffle prize then that would be fantastic.
Want to know more?
Tel: 07747 166084 or 07766 916042