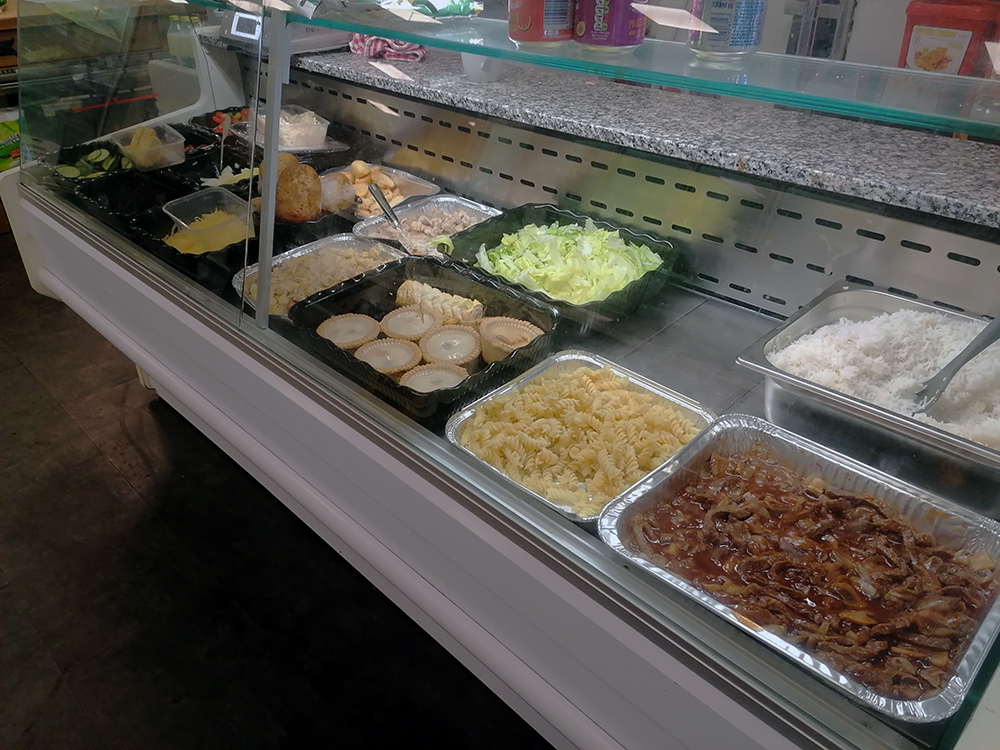 #winstanleywo has to share the wonderful news about the new Marus Bridge Sandwich Deli based inside BM Foods. A tasty range of Fresh Sandwiches, Sizzling Rolls, Jacket Potatoes, Wraps, Rice Boxes, Salads and more. Oh we almost forgot to mention the amazing breakfasts. Great whether working from home or a day off. Conveniently located inside BM Quality Foods near Marus Bridge Sainsbury's.
What's On Offer?
Fresh Handmade Sandwiches, Hot Meat Sizzlers, Burgers, Rice Boxes, Salads, Jackets, Breakfasts…
I can say from personal experience that the chicken, steak and lamb hot sizzlers are streets ahead of any fast food. On top of which you can select from a varied range of 18 different flavours. For the larger appetite you can double up for just an additional pound! All prepared freshy while you wait.
Just watching what everybody else ordered did make it hard to choose. Well guess I will have to make a return visit, frequently at that!
Just take a look at their menu below.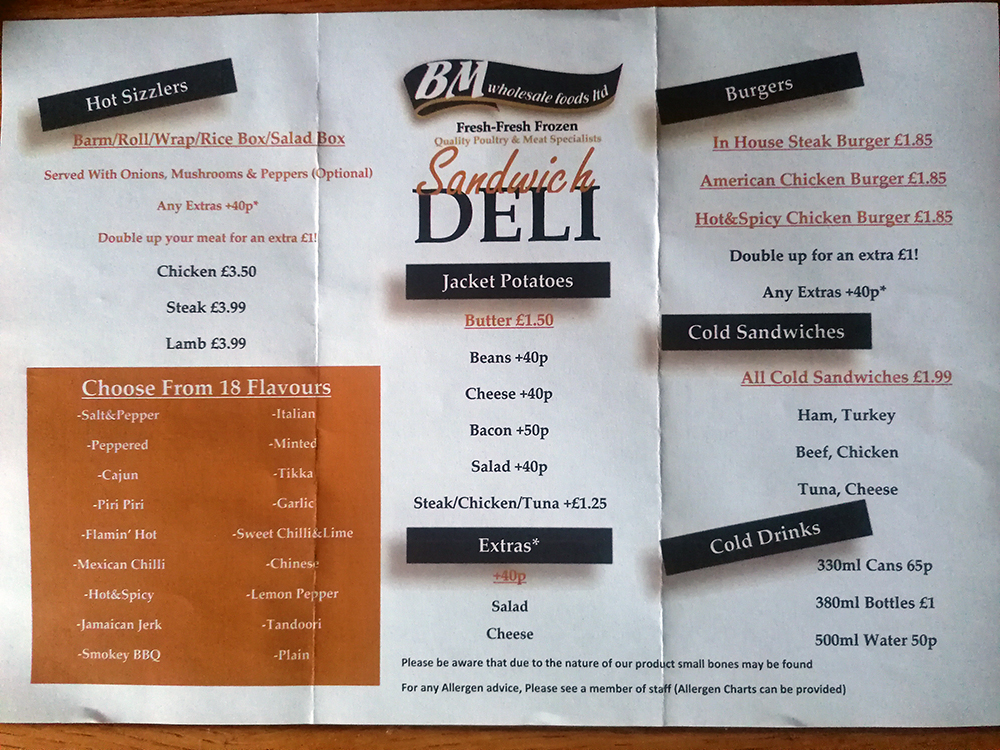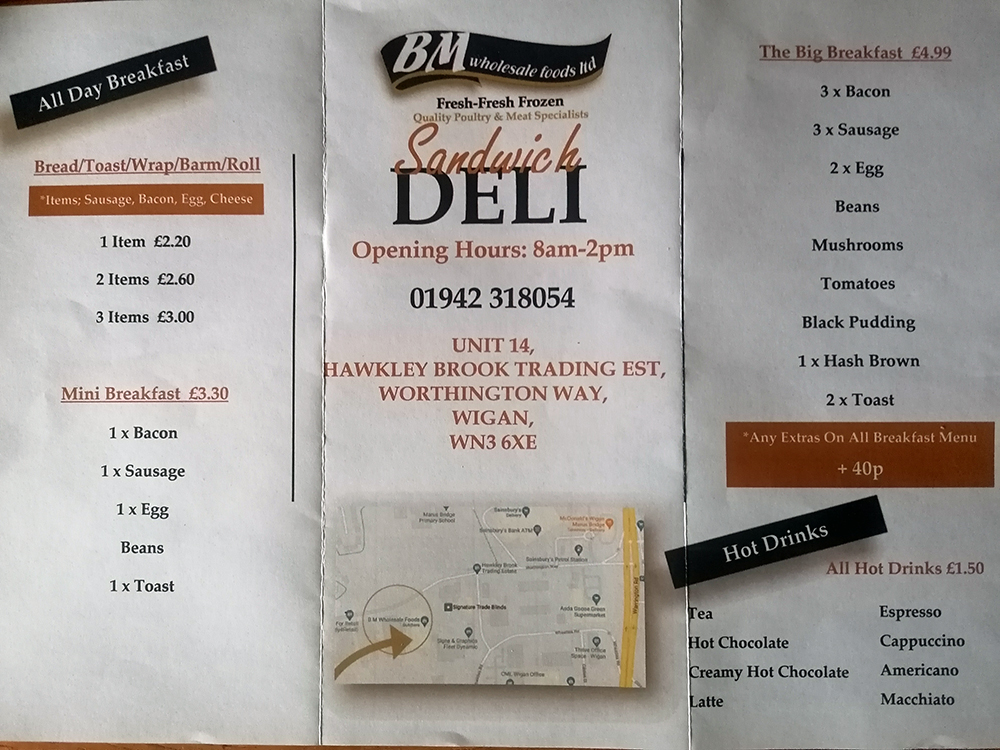 Of course wonderful service too from the experienced, friendly staff.
---
Find Out More about your Marus Bridge Sandwich Deli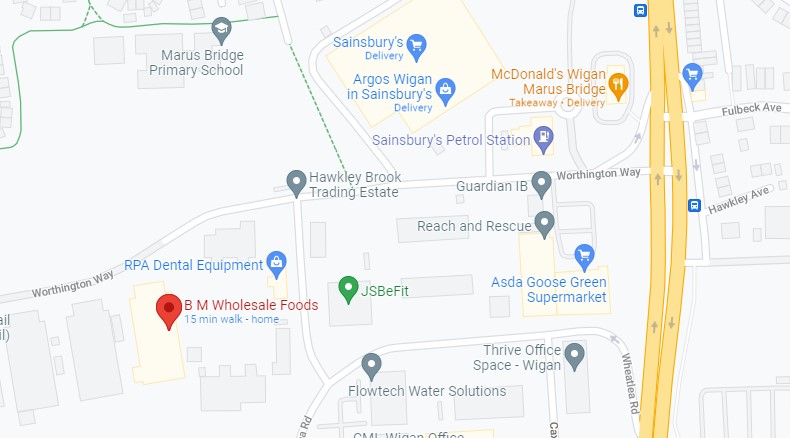 Drop in at;
Unit 14, Hawkey Brook Tradining Estate, Worthington Way, Wigan WN3 6XE
or call
01942 318054