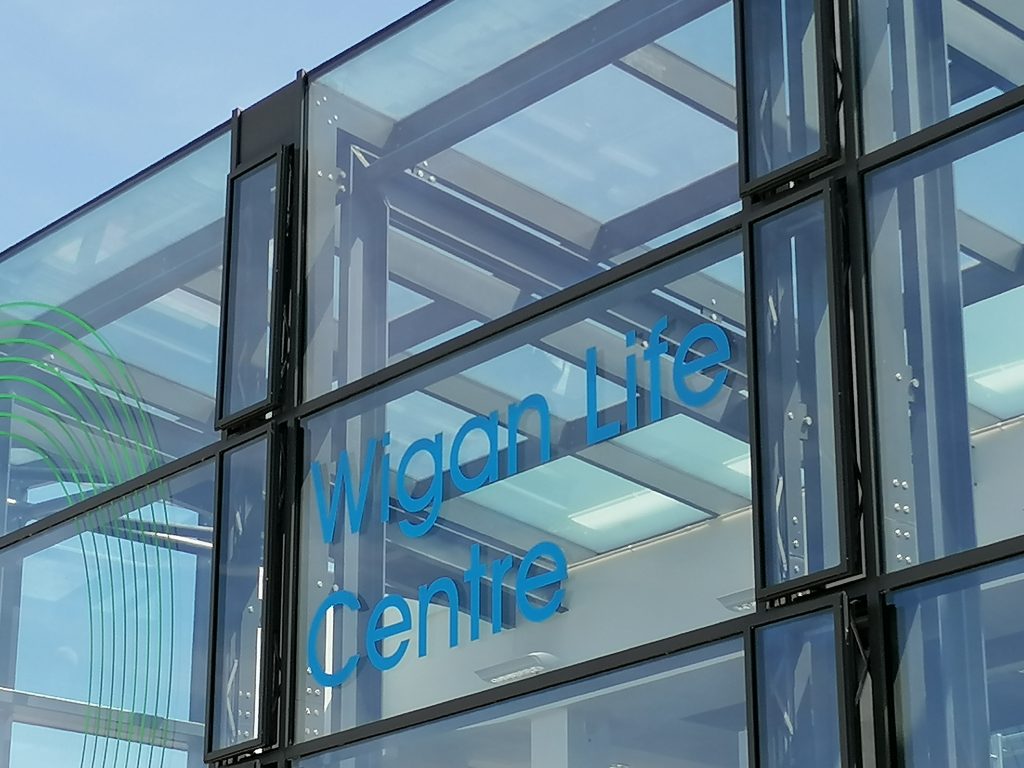 Do you want free online magazine subscriptions for a wide range of popular titles? Did you know there is a free online service for Wigan residents where you can do it? You can choose from a large range of diverse subjects and title of popular high street subjects and titles. All you need is to join Wigan Library and access to the internet. Library membership is completely free.
About the Free Online Magazine Subscriptions
RB Digital is the name of the free eMagazine service available to all Wigan library card holders. If you do not have a library card please see:
You can read full digital copies of your favourite magazines free of charge from your computer, smartphone or tablet. Over 95 magazines are available covering everything from food and technology, to sports and art.
Titles include Hello!, BBC Good Food, National Geographic, Top Gear, Horrible Histories, Empire, Men's health and Cosmopolitan.
There are no fines and you're able to borrow an unlimited number of magazines to keep for as long as you like.
How Do I Get My Free Online Magazine Subscriptions?
First, you need to join Wigan Library. See below for how to do this. It is Free.
Once a member, you then need to register for the eMagazine service. You can find an easy guide to registering for eMagazines if you need help getting registered.
Steps to register for eMagazines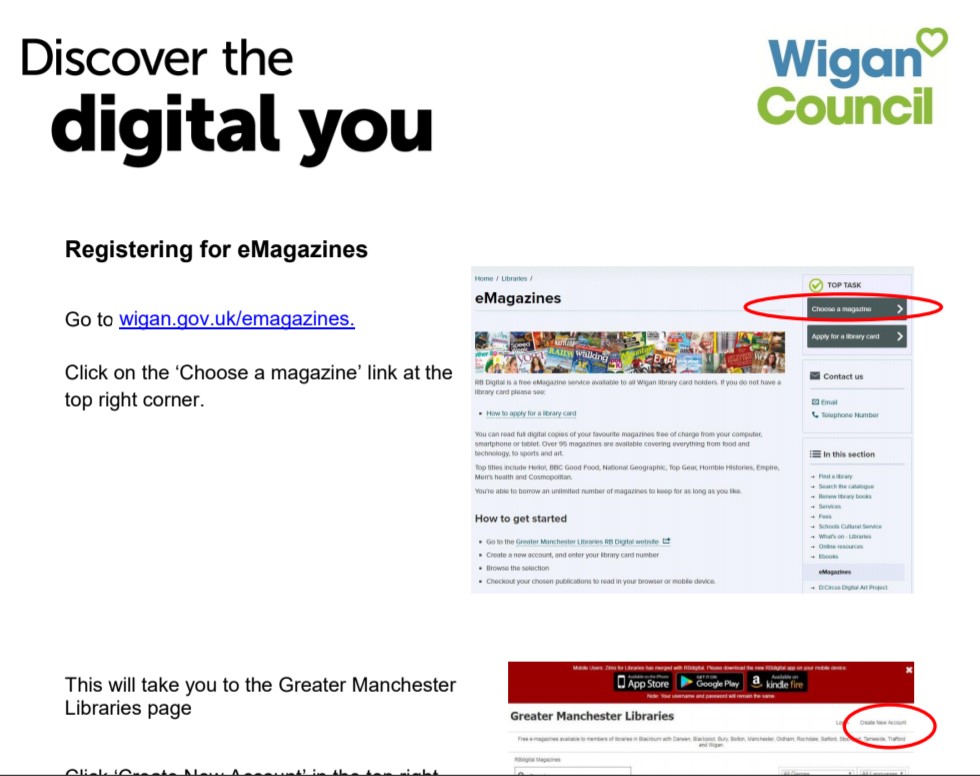 Create your free account, and enter your Wigan library card number
Browse the range of magazines. You can browse by type, a magazine name or keyword.
Checkout the magazines you want to download or read on your desktop or mobile device.
You can access the service on a wide variety of desktop, tablet and mobile apps. Once downloaded you do not have to be online to read your check out magazines.
To read the magazines through an app it must first be checked out on the website. You cannot checkout new titles through the app alone.

How Do I Join Wigan Library?
The library is free to join and open to all ages.
When you pick up your card you will need to provide evidence of your identity and where you live.
Children under 16 will need to be accompanied by an adult when picking up cards only if your child wants to use the internet in the library.
Children under 8 years must have an adult with them when using the internet in the library.
Wigan and Leigh central libraries and life centres re-opened on Monday 27th July

Revised opening times are 10am – 2pm, Monday to Friday only. All other community libraries will reopen from Monday 14th September.