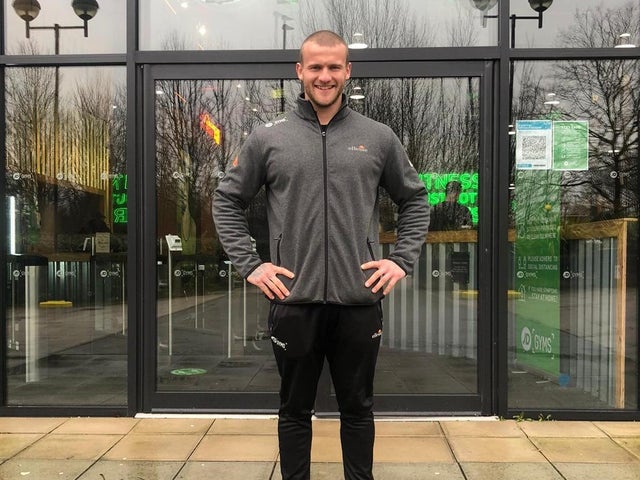 Joe Collins, a local fitness instructor and life coach has raised a whopping £1,500 for the mental health charity, Mind. He has worked out that there may have been roughly 30 people in Wigan taking their own life during the past few months. It is a fact that, for a number of years now, Wigan's suicides have exceeded the national average. Joe's challenging charity run sought to raise the awareness of these tragedies and hopefully encourage people to seek help in order to prevent such tragic consequences.
Joe's 30 Mile Route
The 26-year-old embarked on a tough 30 mile run across Wigan. This was no mean feat, as he had only ever run 12 miles before. So numerically going the extra 18 miles pushed him out of his comfort zone.
He set off from the JD Gym where he works as a PT Instructor, on his journey across the borough. He was supported for part of the run by two friends to keep him going. Demonstrating the fact when life is difficult, involving others helps.
The 30 mile route took around five continuous hours. Joe crossed the finishing line on Pemberton Road, Winstanley to the congratulating applause from his cheering neighbours .
Although Joe loved the the long run, he admits it was tough and that he may have I underestimated it somewhat. Fitness is essential to his work, but he only got into long distance running. during the initial lockdown. He admits he could barely walk afterwards and his feet were battered!
Joe's Challenging Charity Run Outcome
He has raised around £1,500 so far for Mind so far. Mind provides advice and support for people with mental health problems.
Joe realised the importance of supporting mental health due to the coronavirus pandemic and decided to train as a life coach and counsellor during the first national lockdown.
He has lost friends to suicide and wanted to do something to help, so he puts videos online each week sharing tips on how to improve mental health.
Joe is now resting his achy feet, but has no regrets about taking on the marathon plus mileage.
He concluded, "I'm really glad I did it. It was worth it for the cause. Anything I can do to raise money for mental health care is important. It's a big passion for me to help as many people as I can."
Inspired to Help Joe's Challenging Charity Run ?

Joe wanted to encourage people to seek help if they were struggling, as well as raise money for mental health charity Mind.
It is still possible to boost Joe's total and help a worthy charity operating locally.
To donate please click here www.justgiving.com/fundraising/joe-collins12
Thank you for any help #winstanleywo