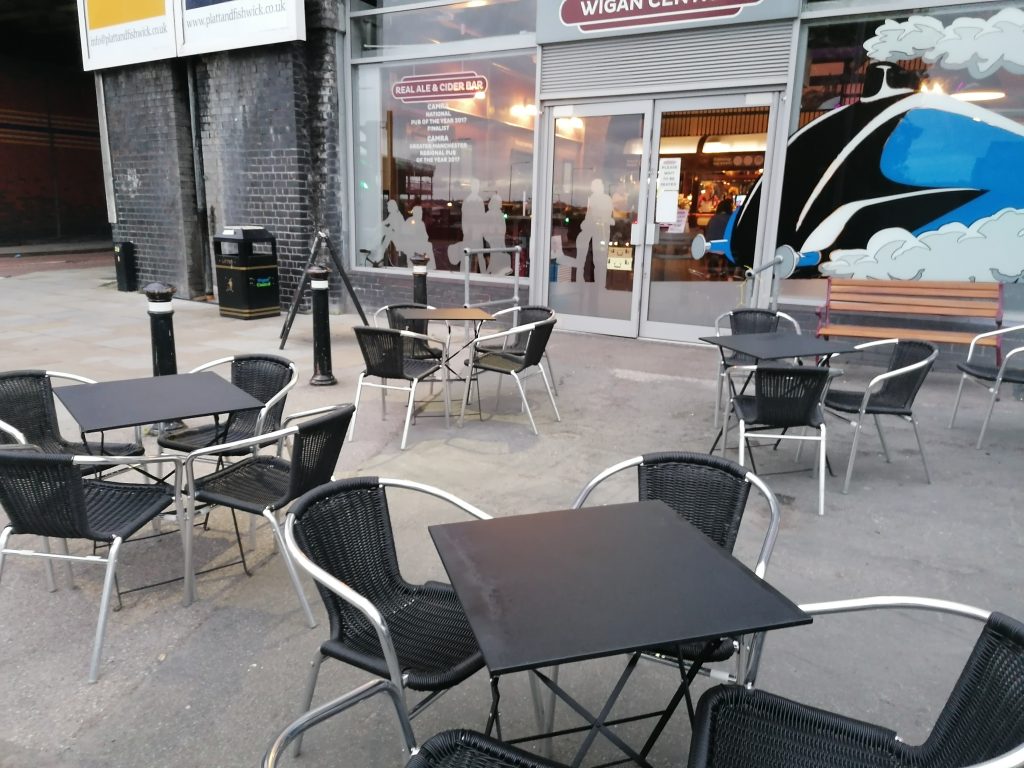 Throwing a spotlight on Wigan Central Real Ale & Cider Bar now it has reopened since the easing of lockdown. Always a popular venue prior to Covid-19, the manageress, Jo and staff have worked exceptionally hard to provide a pleasant, enjoyable and safe environment. For those who are past customers of this great bar, you won't be disappointed. Aa a new customer, well you are in for a lovely surprise.
What to Expect at Wigan Central
Wigan Central, Wigan's only dedicated Real Ale & Cider Bar is located in the historic Arches No. 1 & 2, Queen Street, Wigan. It is beneath Wigan North Western Station.
The proprietors have brought two of the railway arches, which date from the mid 19th century, back to life and given Wigan Central a unique environment and atmosphere. The interior has been modelled along the lines of bygone rail travel, adopting the now long since closed Wigan Central in its name.
Once inside, enjoy an eclectic variety of real ales and ciders by brewers from all corners of Britain and beyond. At any one time there are seven real ales and four craft ciders on the bar alongside a range of 100 plus bottled beers from Nationwide Brewers. They also have a great selection of Continental and American bottled beers and a selection of quality lagers and wines to choose from. It would be hard not to find something you like!
Arguably Wigan Central has become the 1st Stop for real ale and cider lovers from across the region. The welcome really is second to none.
Change of Service during Coronavirus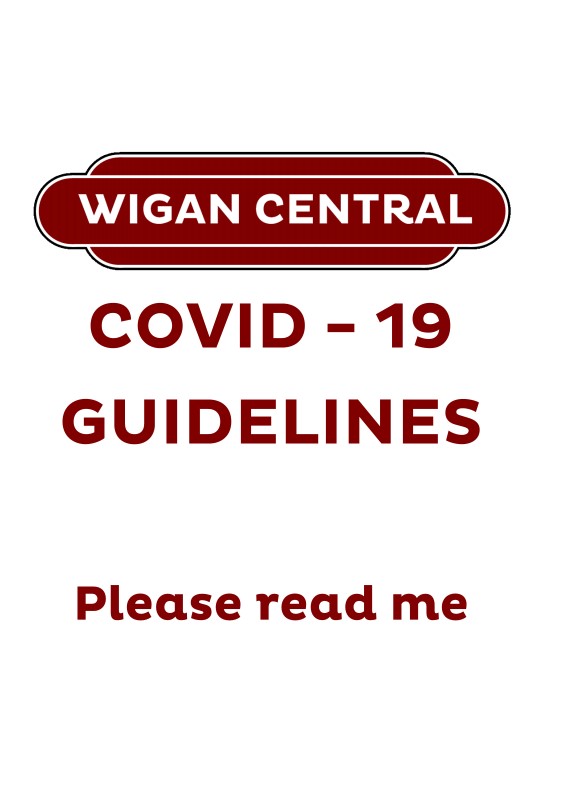 Before heading off, it is probably useful to take a look at Central's Covid-19 guidelines. For convenience you can download them. Care and consideration in design and layout.
It is abundantly clear that a lot of effort has gone into ensuring customer and staff safety. At the same time, management have skilfully adopted a fun approach to ensure the measures do not detract from a pleasurable experience.
What's On Now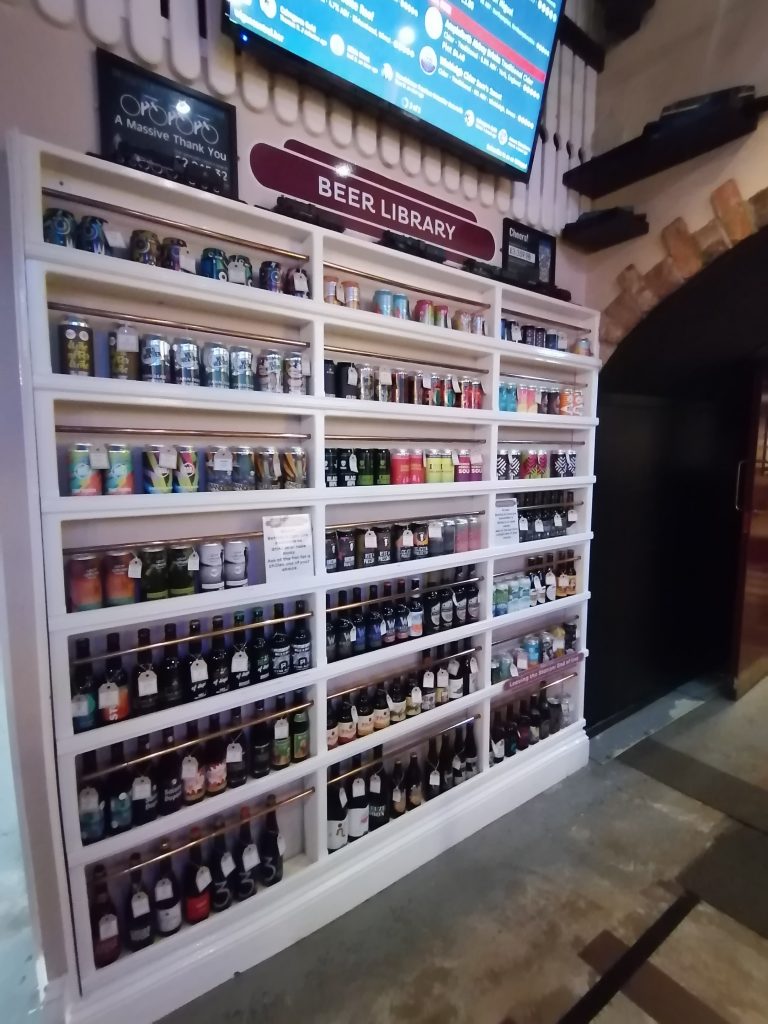 So now you are tempted, for an up to date list of ales on tap look here. Despite the difficult times many bars are experiencing in providing real ale, a good selection is still available and of the highest quality as ever.
A large TV screen in both rooms provides up to date information on draft ales and ciders on tap. The legendary beer library has a wonderful colourful collection of bottled and canned craft ales available for consumption on premise or takeaway.
To match the carefully selected beers, you will also find a thoughtfully prepared range of bar nibbles to keep you going. From local pork pies, soft yolk scotch eggs to versatile cheese boards. It would be rude not to try!
Wigan Central Real Ale & Cider Bar – Final Thoughts
In conclusion, a strict but fun covid-19 policy applied. Same wonderful staff, fine ales, ciders and wines. You can even legitimately phone home and tell your other half you are waiting for a train at Wigan Central!
Having settled into a smooth way of working, #winstanleywo will update you once government guidelines and Wigan Central management are able to reintroduce, beer tasting sessions and other much loved events that have been so popular.
If this article prompts your first visit to Wigan Central, please mention that you saw them on Winstanley What's On.
Contact Details
Wigan Central
Arch No. 1 & 2
Queen Street
Wigan
WN3 4DY
Telephone 01942 246425
Email info@wigancentral.bar
Opening Times
Monday – Thursday: 12:00 – 23:00
Friday: 12:00 – Midnight
Saturday: 11:00 – Midnight
Sunday: 12:00 – 22:30