---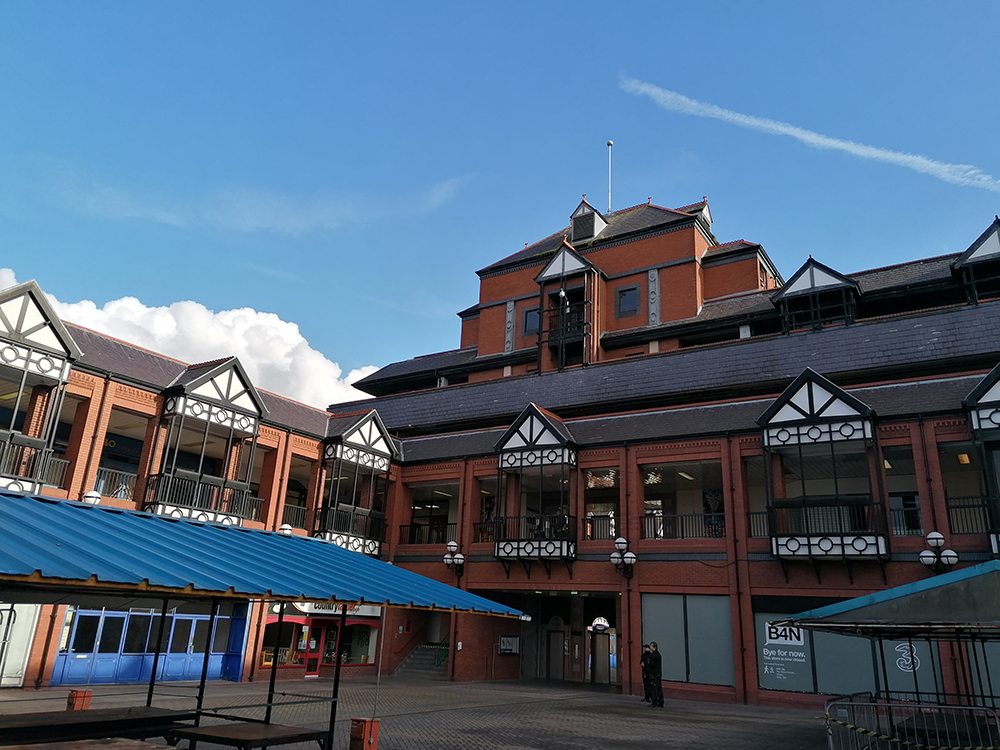 You may well have seen much on social media and in the local press regarding Wigan Town Centre's Tough Times. Now we see proposals for the revamp of the Galleries. It has certainly stoked up a debate. Discussions that talk about our council, the investors and more importantly our people that work there. Of course we all have an interest as Wigan shoppers too. This article does not intend to delve into the rights and wrongs of the investment approach. That's not because we are being shy. We are not necessarily fully aware of the the full facts – yet! It's certainly not our place to criticize those against, in favour or still on the fence. However we wanted to bring an awareness of similar hardships across the country. We also show some examples of what others are doing elsewhere.
The National Background
Some 30 shopping centres in the UK are now at least half empty (source Local Data Company – LDC analysis of retail. The pandemic hasn't helped in more ways than one. Shops have been closed during much of lockdown. Also peoples' shopping behaviour appears to be heading to internet purchasing more and more. According to the Retail Gazette, 70 shopping centres across the UK could close dur to economic viability. More than 80% of shops are vacant following months of lockdowns. At least 30 shopping centres in the UK are now at least half empty.
Six Shopping Centres Closing for Ever
There are already six town centre shopping centres that will not reopen. From the north east through the Midlands to the South East. Of course you can add the Galleries to that too.
Castlegate, Stockton
Stockton, a stones throw from Middlesbrough is a small town similar in size to Leigh or St Helens. Council contractors will knock down the 1970s Castlegate shopping centre in 2022. The council are to replace it with a five-acre riverside park with trees and art installations. Councillor Cooke, cabinet member for regeneration and housing, said: "This is going to represent a huge step in the regeneration and repurposing of Stockton town centre.
Broadmarsh, Nottingham
Rather then modernise or rebuild, demolition of Nottingham's Broadmarsh shopping centre begins this month. It will be one of the largest regeneration areas in any UK city. Not only will it renew the city centre, but completely changes its character. The intention is to deliver a centre that will be far more welcoming to residents, visitors and workers coming in to Nottingham. It will extend existing and open new public open spaces on Sussex Street, Collin Street and Carrington Street.
The Riverside, Shrewsbury
The council-owned shopping centre is due or demolition this year. The cleared area will provide new housing, offices, cafes and a riverside promenade. The council hope to enliven the town with new buildings, terraces offering views of the river, busy squares and public spaces.
Chilterns Shopping Centre, High Wycombe
In a prosperous commuter town just west of London on the M40, this is perhaps one of the more surprising examples. If it is happening here you could expect it to happen anywhere. As part of plans to regenerate its town centre, the council will replace High Wycombe's Chilterns Shopping Centre with 300 new homes in the next 18 to 24 months. The Future High Streets Funding from the Ministry of Housing, Communities and Local Government has helped through £11.8 million funding.
Nicholson's Centre, Maidenhead
Just southwest of High Wycombe, on the Thames, commutable to London but with its own employment. Authorities will pull down the Nicholson's Centre. Ultimately they will create a new Nicholson Quarter. The area will provide retail, offices, public areas and over 650 mixed-use apartments.
Buildings are set to reach up to 25 storeys and there will be 1319 car parking spaces, including 700 public spots in the new multi-storey car park, and 104 spaces for 364 residential units. There will be 116 parking spaces for the 307 retirement living apartments.
Elephant & Castle Shopping Centre
As in Wigan, despite campaigns led by locals and market traders, Southwark Council approved plans for the demolition of the much-loved 55 year old Elephant and Castle Shopping Centre in south London last year. It closed for good in September 2020. Being right in the centre of London by they busy 21 platform Waterloo commuter station, a new high-rise redevelopment offering retail space, restaurants, bars and luxury flats will take over.
Retail Research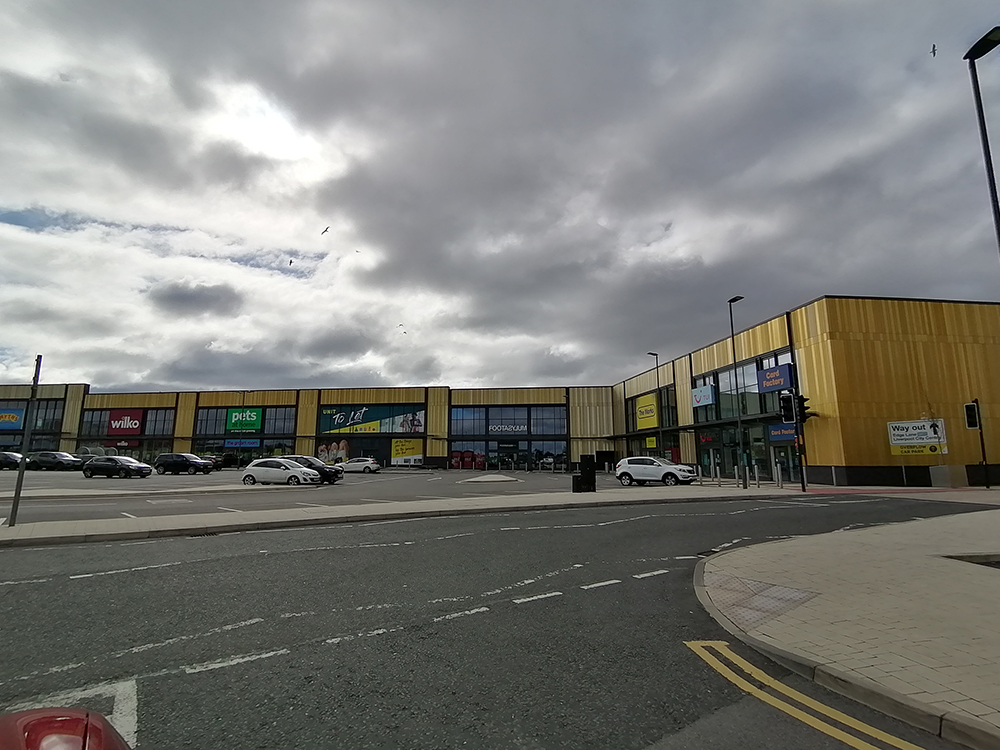 Head of retail research Stephen Springham from Knight Frank states 10 per cent of shopping centres were no longer viable. He goes on to add that a further 200 shopping centres will need major changes. Recommendations are converting parts of the centre into residential, offices or other uses.
Online shopping as well as the over-expansion of retail space from as far back as the 70's has been instrumental. The loss of major anchor stores like BHS and Debenhams hasn't helped either. Of course it has worsened over various lockdowns and tiered restrictions since last March.
What was the UK's largest shopping centres owner, Intu Group fell into administration in June last year. It followed unsuccessful negotiations with its lenders. Intu owned 14 centres as well as 3 other joint ventures.
New Approaches
Okay not a town centre as such, being in the London suburbs. However it is a regional centre. Westfield in White City, West London opened in 2008 has been taken a different approach. They added exhibition space for product launches. In June this year they recently launched an interactive pop-up shopping experience to attract a new audience. using technology featuring fashion, beauty, and lifestyle brands.
With central government set high business rates, retail tenants are increasingly investing in online offerings for customers – also to meet rising demand for online shopping. Shops likely to survive are those with a solid offline proposition.
"As ecommerce became a larger force, department stores in particular – those anchor stores that theoretically drive traffic – have struggled," said Nikki Baird, vice president of retail innovation at tech provider Aptos. "When shopping centres pulled back on events and advertising and on creating a sense of community at the same time, the situation became what could have been a death spiral for them. Newer centres and places where there was significant reinvestment have tried to address some of those shortcomings, but they have mostly addressed it by investing in the opening of other types of retail that drive traffic – cinemas, fitness centres, grocery stores, or restaurants – or building housing alongside so that the space is more mixed-use."
Closing Anchor Stores Adds to Wigan Town Centre's Tough Times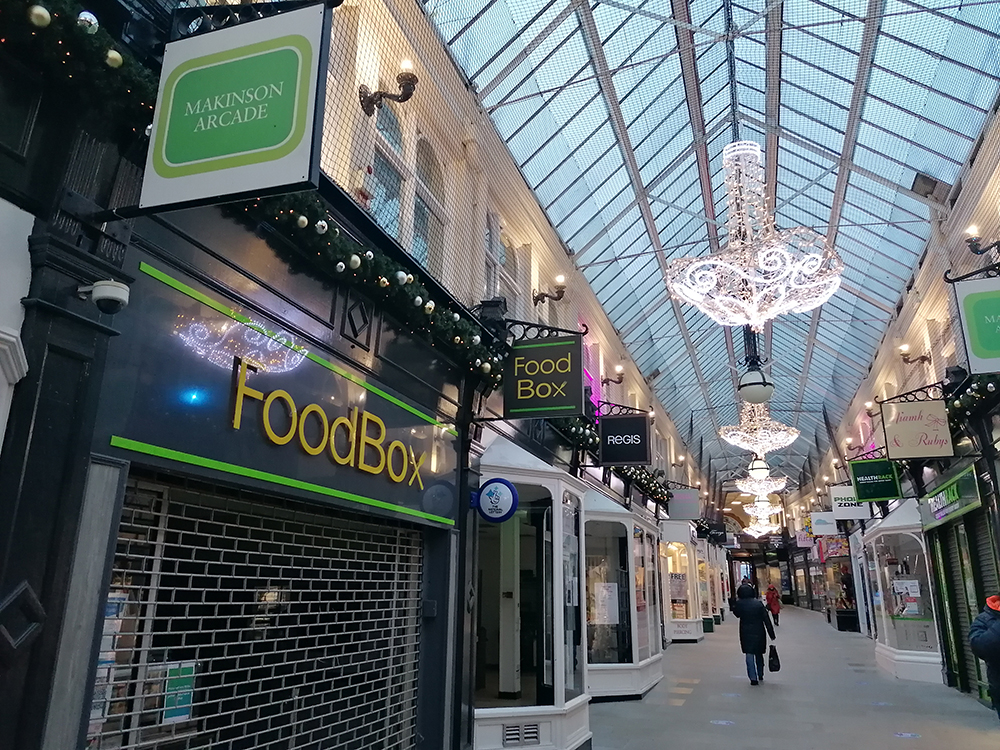 Wigan town centre has not only lost Debenhams as an anchor. There was BHS, Marks and Sepncers, Burtons and Morrisons. Payal Hindocha, director of customer engagement platform Emarsys, told Retail Gazette that the recent closure of some major stores that pull the crowds, like John Lewis and Debenhams has "certainly been tough for other surrounding stores. There's still plenty of demand from consumers across the board because, despite the name, a shopping centre has more to offer than just shopping. Home to restaurants, cinemas, gaming arcades and more, shopping centres are a place where everyone can meet, socialise, and enjoy spending time."
Retail expert Nelson Blackley adds that all shopping areas that have relied on mid-market fashion brands. The disappearance of Debenhams and Arcadia Group shops (Burtons, Top Shop, Newlook etc) has had a big effect in town centre shopping centres across the UK. Now that John Lewis has cut their stores, Marks & Spencer have moved many out of town the problem is even greater.
"Most UK covered shopping centres have relied on national retail brands to occupy their store space. High streets have also been guilty of attracting the same 'clone town' list of familiar retail brands. Some local, independent retailers as well as fast food and charities have rented others.
In the 2020 and 2021 Lockdown, the government classified only around 15 per cent of shopping centre retail tenants as essential. Clearly the other 85% did not open.
Wigan Town Centre's Tough Times – The Future?
Well who knows if the council's proposals will work. Will the council address all concerns? This includes spaces for local market traders. We will attempt to keep you updated on developments as they happen. For those who haven't read the details, please the following links.
Wigan Town Centre Residential Development Prospectus
#winstanleywo