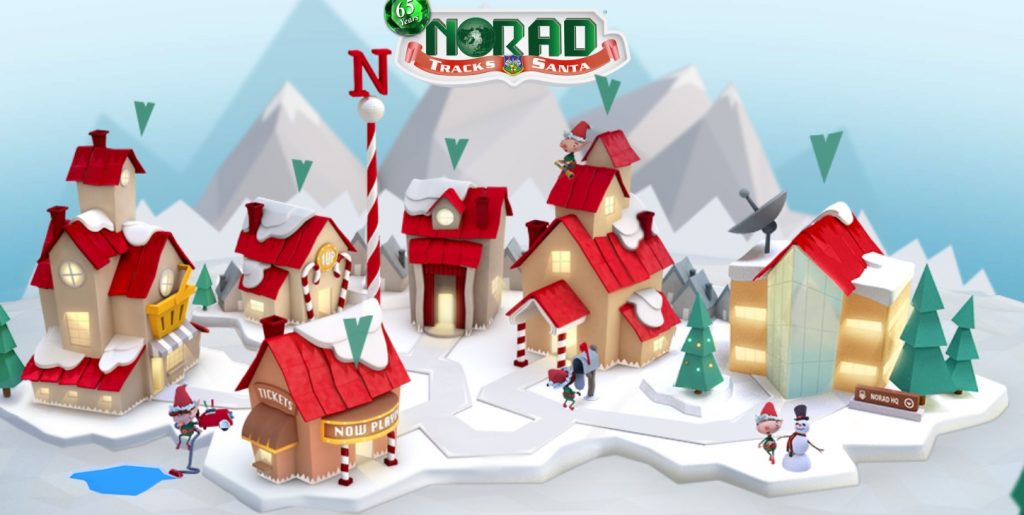 Okay so Christmas may be a little different this year? However we can still rely on Father Christmas in time honoured tradition. Find out about family fun and games in the run up to Christmas Day. Finally read on to find two ways you can track Santa directly from Winstanley, staying warm and remaining safe.
Google provides a lot of fun on the run up to the 25th.At the same time, NORAD is a must, monitoring Santa's journey by global satellite and radar systems every Christmas Eve since 1955.
Google's Santa Tracker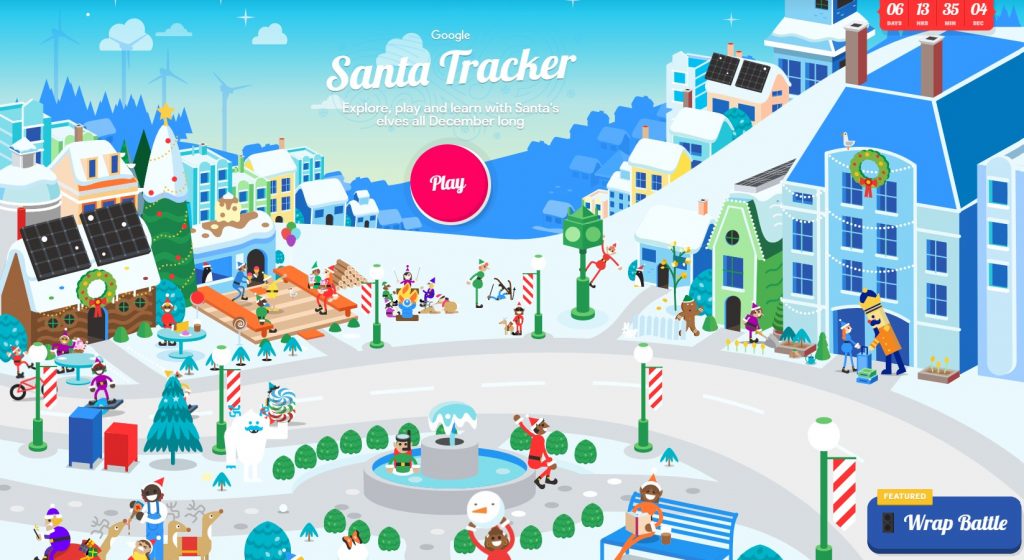 From your laptop, desktop, tablet or mobile phone Google have created an online village of fun for children and their family. The village has a whole host of activities including;
A live countdown timer to the big day itself on your screen.
Online games including; elf jetpack, wrap battle and take a penguin down a ski slope.
Santa selfie / makeover.
No need for any fancy console or special hand control.
A village of all your favourite characters together with fun, educational and interactive activities for every age.
Games for 1, 2 or more players.
Don't forget to put your sound up to get in the mood with festive soundtracks.
Track Santa on the big day
On December 24th Santa's Village transforms so you can track Santa from Winstanley or anywhere else in the world. Follow Father Christmas and his reindeer as they deliver presents to kids around the world.
Hey! Did you know, Santa's journey takes 25 hours? He makes his first stop just after 9 am in the UK far eastern Russia. That's 5 am in New York and 11 am in Paris.
Read on to find out how to track Santa by NORAD read on. For all at Google's Santa Tracker and Games check Santa's Village
Follow Father Christmas with the Official NORAD Tracker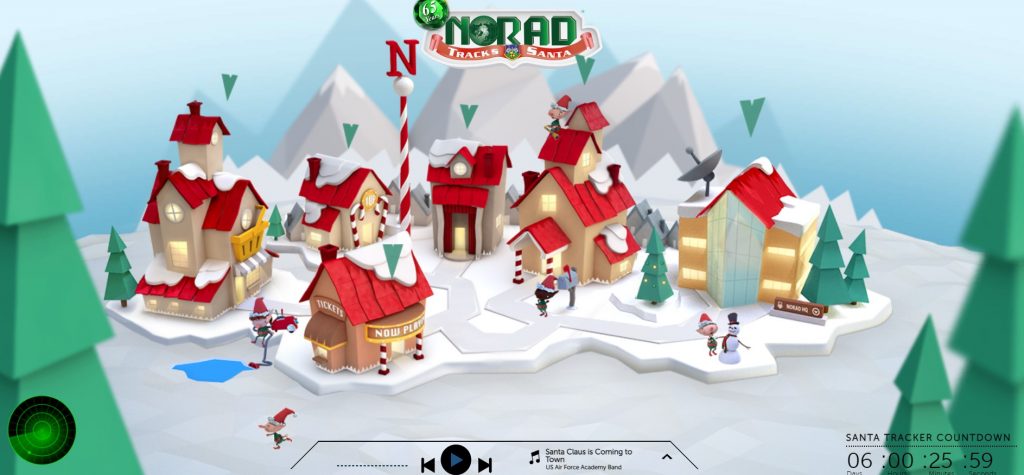 On Dec. 24, NORAD will again offer its beloved, revealing up-to-the-second whereabouts of Saint Nick and his sky-high reindeer team as they circle the planet. Anyone can follow the route via a special NORAD website ( maintained by Microsoft ).
As well as the tracker, the website also has;
games,
festive music,
social media channels with post updates throughout the evening
movies and more.
a new, Santa-tracking phone app
finally, available in eight languages if you want to practice your language skills!

English,
French,
Spanish,
German,
Italian,
Japanese,
Portuguese,
Chinese.
Did you know that this year you can try the new chatbot to ask all your own personal questions while tracking the journey.