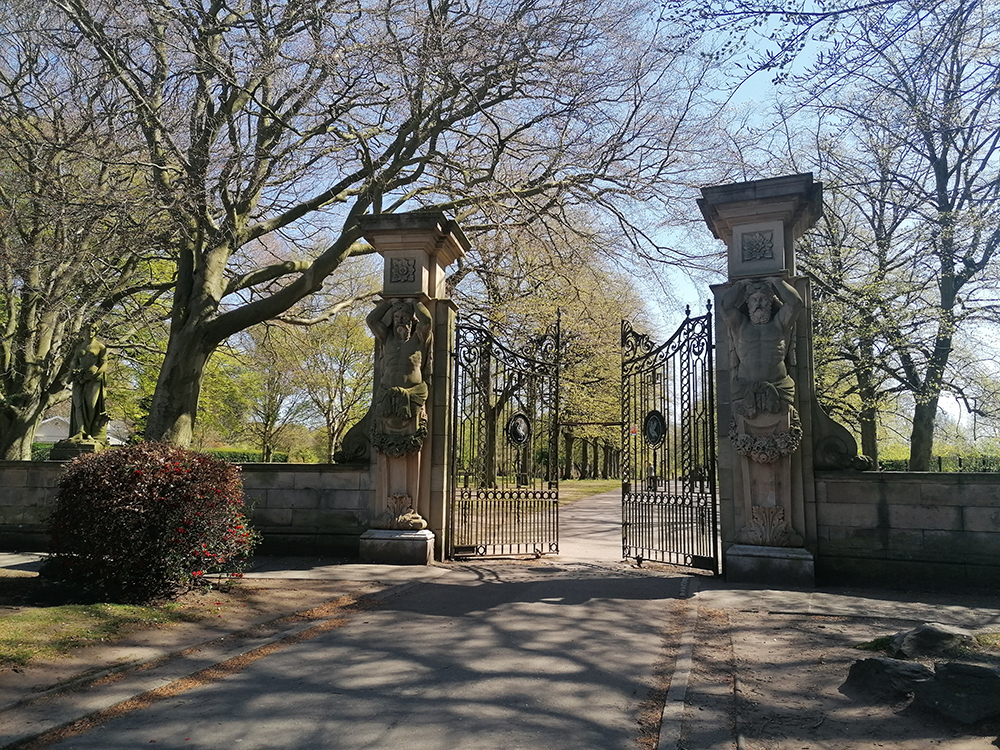 So it's at a time where we can now venture further afield. However clearly #winstanleywo are mindful of being careful and avoiding the crowds. So we thought we would try and dig out some places within reasonable distance that fit the bill. The first is Calderstones Park. The second is the lesser known hidden gem called Reynolds Park. Both are also within a stones throw of Woolton Village. Read on to find out more about Calderstones and Reynolds Parks Woolton.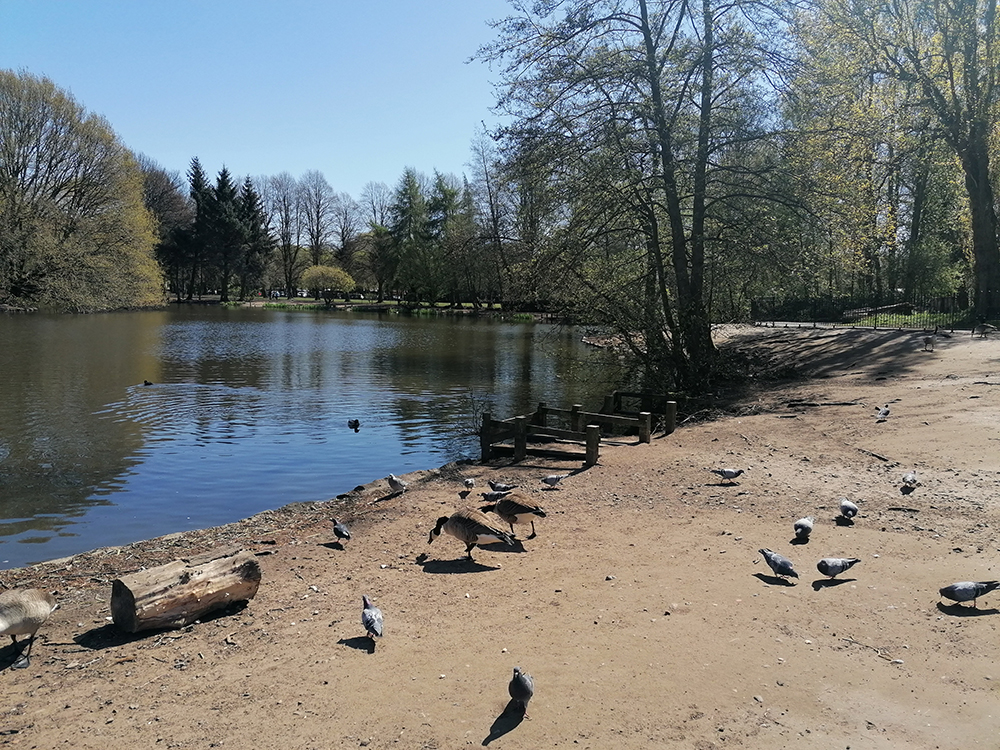 Both a parks you may not know existed. Ideal for a dog walk or taking the children to. Even if on your own, as was our intrepid reporter (nothing new there!), great places to chill. Find a park bench and have a good read or ice cream from the parlour in Calderstones. The two parks are approximately 40 minutes drive away. Reynolds Park is also walking distance from Woolton village. There you can find a few decent watering holes with beer gardens,. Alternatively there are some decent coffee shops, cafes and artisan shops. Calderstones is just a few minutes drive from Woolton too. You can even take a walk past the quarry that inspired the Beatles original name.
Calderstones Park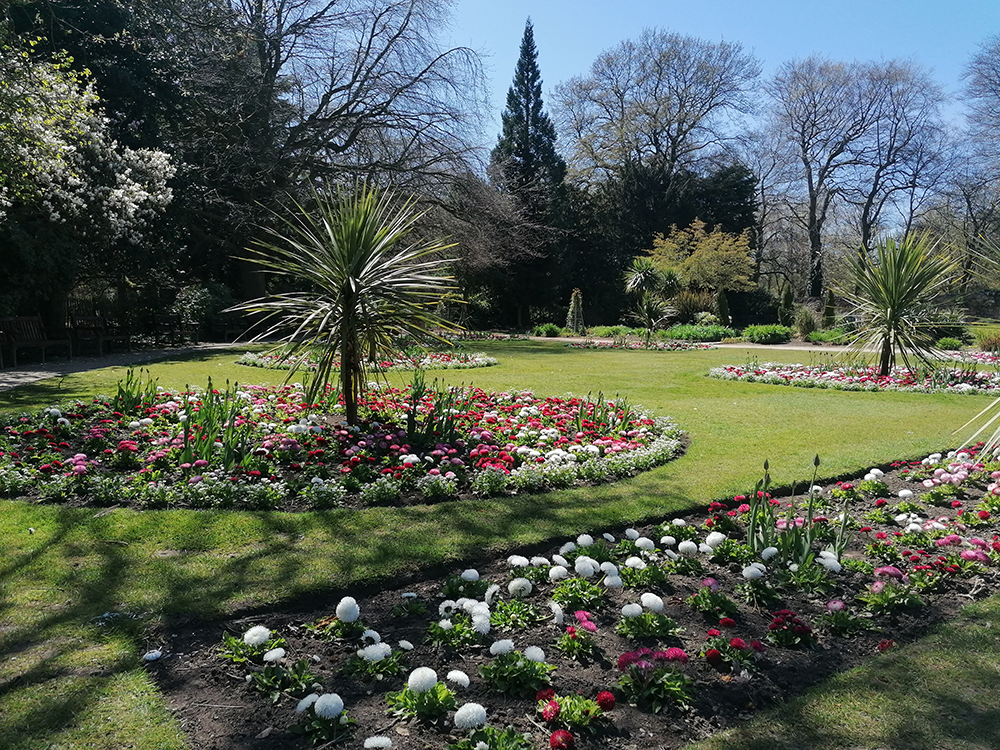 Calderstones Park spreads over 126 acres of South Liverpool suburbia. Primarily a family park, it has variety of attractions. It has a wonderfully maintained children's playground. While the kids play, you can sit and enjoy an ice cream or coffee from the ice cream parlour in Calderstones Mansion House,. You can find a botanical garden and places of historical interest. Stroll through the walled gardens, relax on the open grassy areas or feed the geese and ducks at the lake. Visitors will also find the ancient Allerton Oak tree. With a now hollow trunk, its branches supported by stakes. People also call it the Law Oak. Assertions state it the Hundred Court sat beneath its branches circa 1000 years ago.
What Else is There?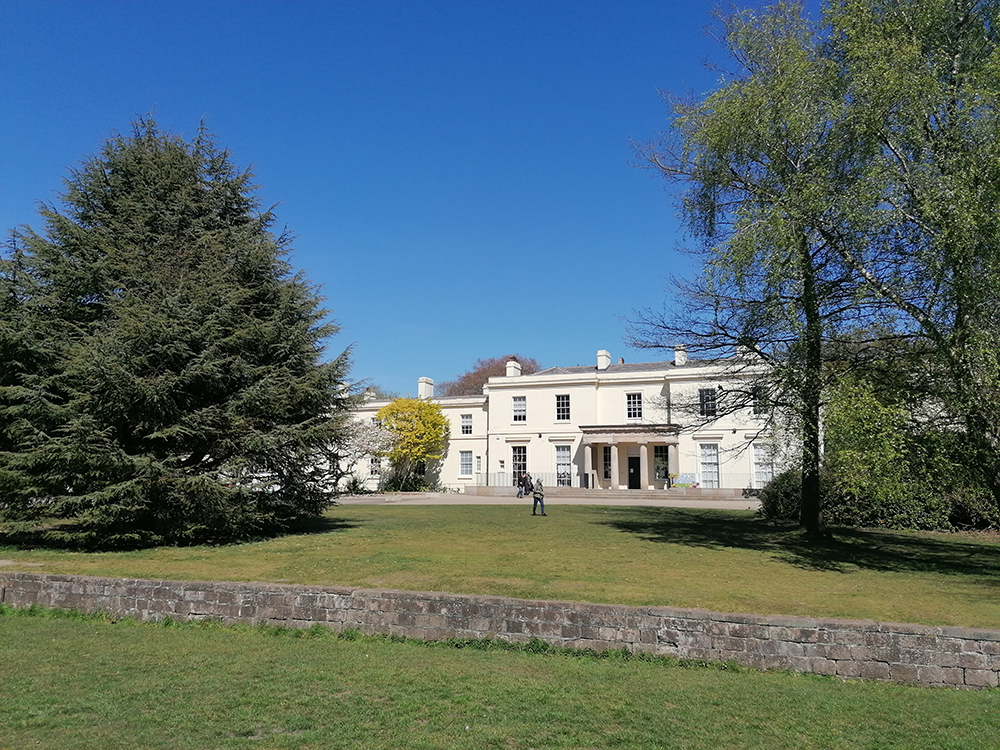 Calderstones incorporates the Harthill Botanical Gardens, established in 1802. Visitors can view 4000 species of plants, brought from all over the world by shipping merchants. As you can see from the map, there are Japanese, Rose, Rock and other gardens. Currently under construction, is the Calderstones Nature Reserve.
The Text Garden contains a curious number of shrubs carefully manicured to represent individual letters comprising a puzzleThe Bog Garden origins are an original pond that was a dumping area for materials from the Second World War Blitz. It is now an interesting and essential environment for aquatic plants and animals.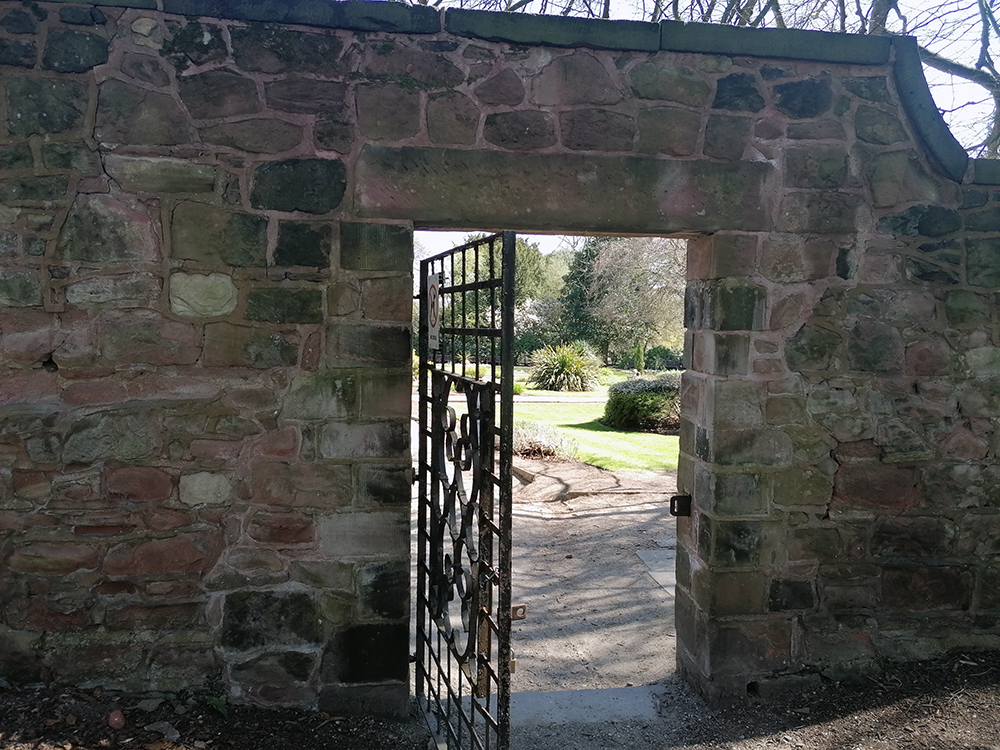 Paul McCartney opened the children's playground in June 2000. It is dedicated to the late Linda McCartney who did much for cancer services in the city.
The grass Tennis Courts host one of the largest grass tournaments in the north of the UK, the Liverpool Parks Tennis Tournament.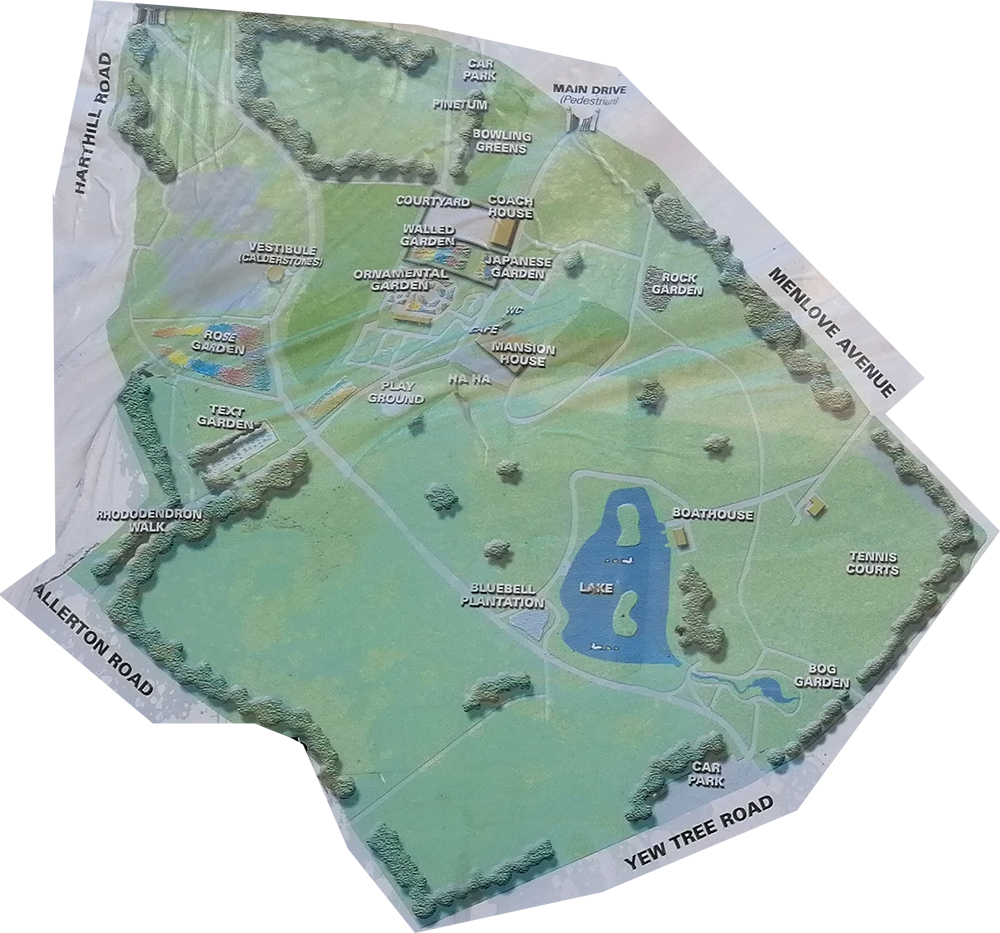 So, Just What are the Calderstones
Not just another pretty looking park. The park derives its name from 6 ancient megaliths. The Calderstones are the remains of a Neolithic burial chamber believed to be older than Stonehenge. Recently rehoused, take the link below to find out more.
Read a more complete background on their history, purpose. It may get your mind working overtime?
Calder Stones: a new, more accessible, home • Historic Liverpool (historic-liverpool.co.uk)
For directions see below.
Calderstones Park History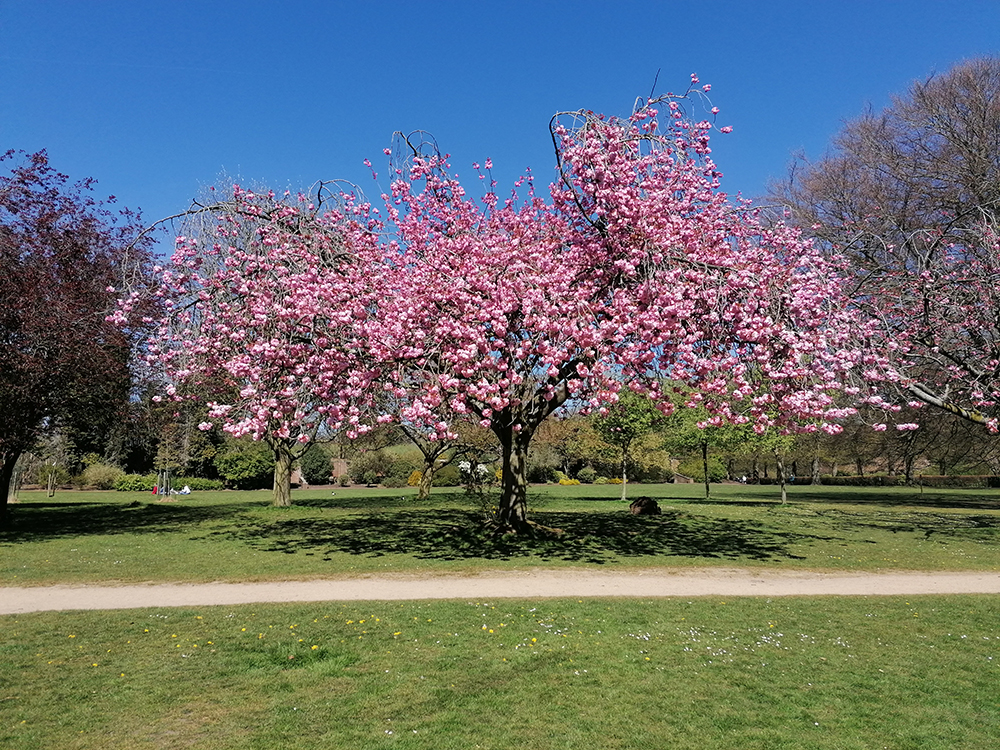 The park was originally part of the much larger 153 acre Manor of Allerton estate. Thomas McClaren bought it around 1726 so the previous owner could settle family debts. The next owner, Need-Walker added additional land. He also replaced the original farm house with the current Mansion House in 1828.
The next owner Charles MacIver was a shipping magnate. He formed the forerunner of Cunard, The British and North American Royal Steam Packet, along with Samuel Cunard. During his tenure he added to the varied trees and flowers including many from North American origin.
After passing through the ownership of MacIver's sons, Liverpool Corporation bought the park in 1902 for £43,000.
Reynolds Park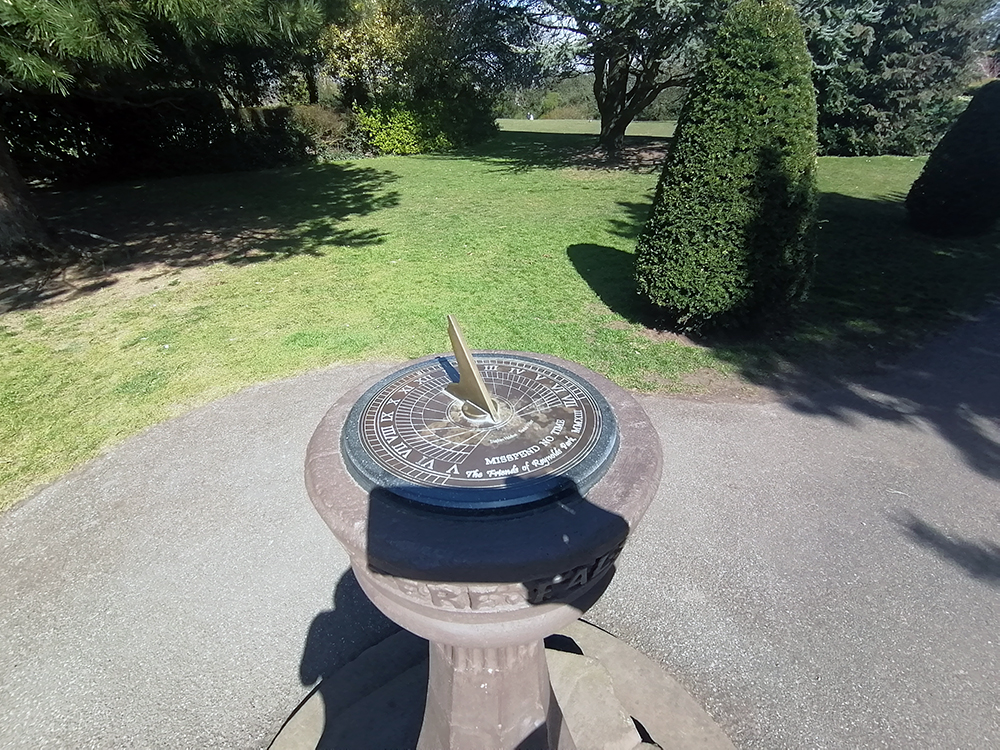 Referred to by many as a hidden gem, Reynolds Park is an absolute haven. Originally the grounds of a large mansion, destroyed some years later by fire. Although a much smaller 14 acre park than Calderstones, it is no less attractive. It received the Best Public Landscape Award from North West in Bloom in 2001. The park takes its name from James Reynolds, a wealthy cotton broker. It was handed over to the City Council in 1929 as a thank you to the public for the wealth the family made through trade. Reynolds park is in the Woolton conservation area and has several listed features.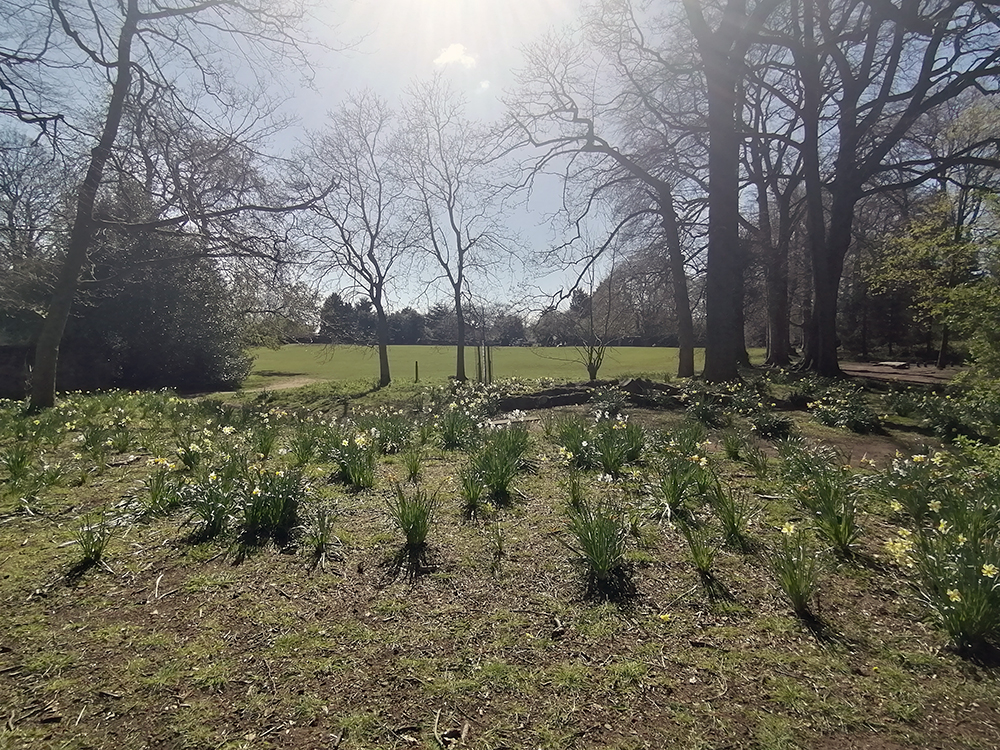 It provides open lawns, formal walled gardens and woodland on a sloping site looking in the direction of Billinge. Generally a relaxing place for an hour or two, whether alone in company or with children and dogs. The Walled Garden with its herbaceous borders and beautiful Dahlia displays is a great place to chill. It also has a sunken, topiary garden. Other areas are a beautiful wildflower meadow and woodland areas with rhododendron footpaths. You can also find the partial remains of a Ha-ha. Main park is open 24 hours a day, all year round. The walled garden is closed in the evening.
A Mix of Contemporary and Historic Gardens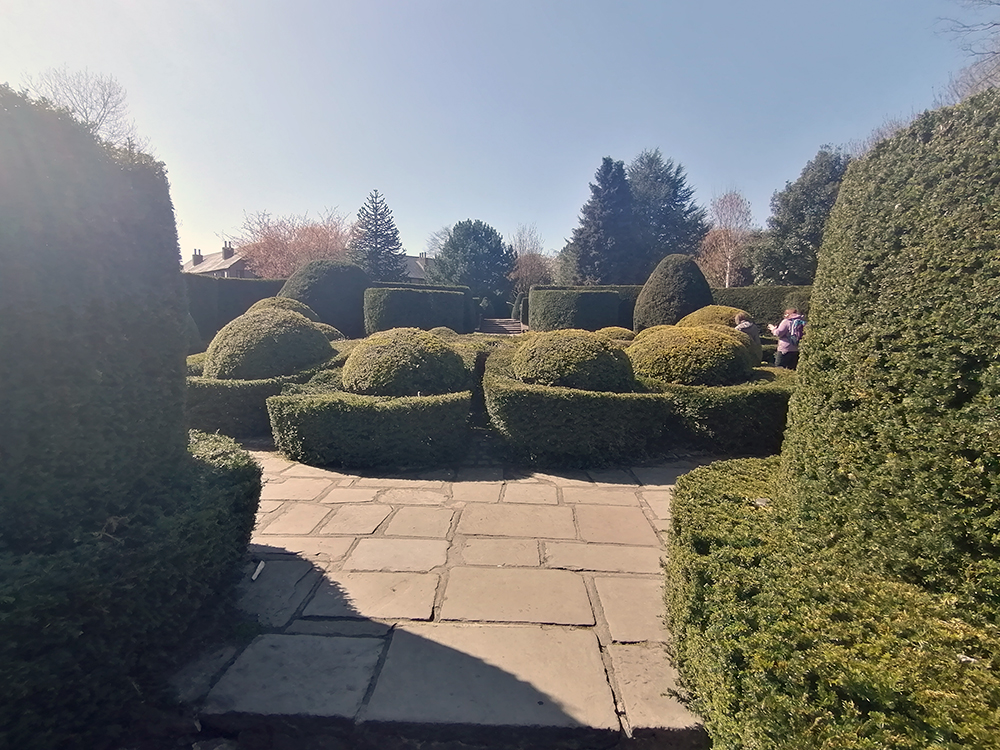 The most recent addition is the self guided Poet Tree trail. It comprises labelled specimen trees and a Dove sculpture fashioned from a beech habitat stick, by the local artist John Merrill. During its history Reynolds Park was a renowned centre for the gatherings of the academia of Liverpool University. In particular the 'modernism movement' of the literary/arts set of the time.
Although a quarry is available at special request for biological research it is closed to the public. It ceased operation in the late 1800's and has been naturally colonised with an array of flora and fauna.
Parks Friends Groups actively contribute to the upkeep of parks and activities. Find them on Facebook.
Woolton Village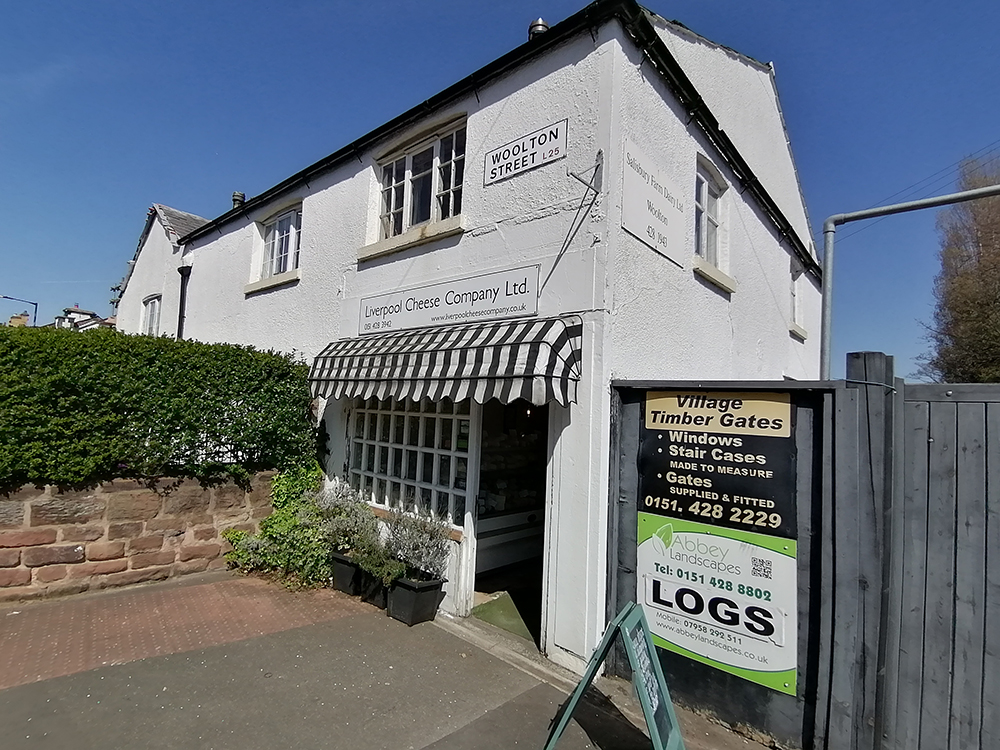 You can find a number of places to eat and drink in the nearby Woolton village. You really wouldn't think you are only 3 miles from the centre of Liverpool. The Elephant has a great beer garden offering excellent food and real ales. Proper Sunday Roasts, Artisan Pizzas, Sunny Garden (some of the time), Sunny People (Always). Alternatively try a takeout from the excellent Village Take Away. You can enjoy it on one of the many benches around the village centre. On the 2nd Saturday of each month the village has a farmers market. All produce has to come from growers within a 30 mile radius. Try the local Liverpool Cheese Company shop with a breath taking range of cheeses.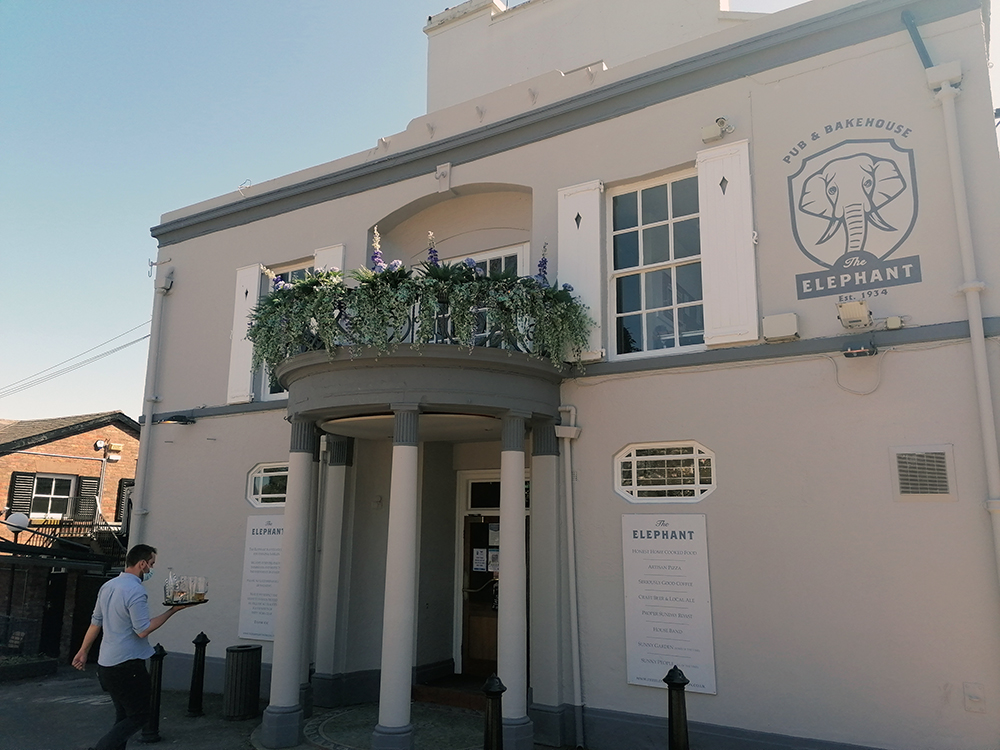 As lockdown restrictions recede there are a number of other welcoming places to eat or even just have a swift drink in the vicinity. As far as restaurants you will find excellent Chinese, Italian, Turkish amongst others.
Getting to Calderstones, Reynolds Park and Woolton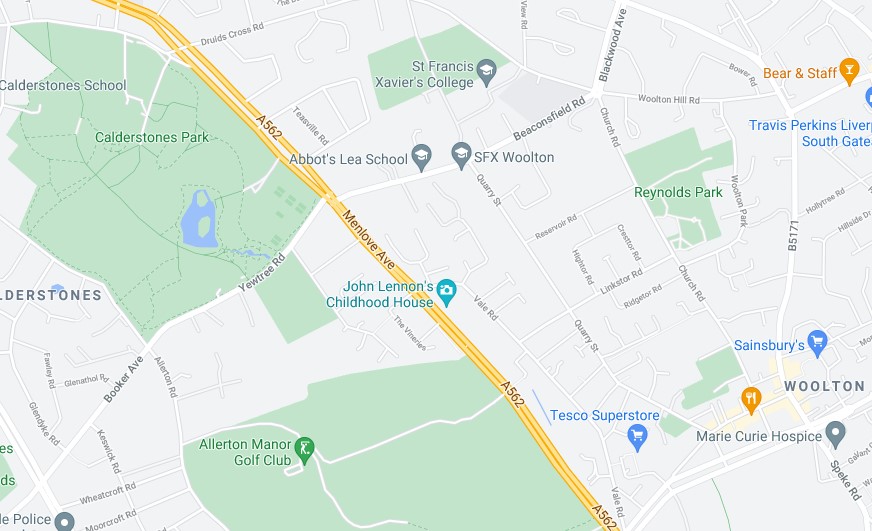 This map shows where both parks and Woolton are in relation to each other. See below on how to get to any of the three places.
Although the route is quicker to leave the M62 at the junction with the M57, arguably, it is easier to follow by going to the end of the M62.
Calderstones Park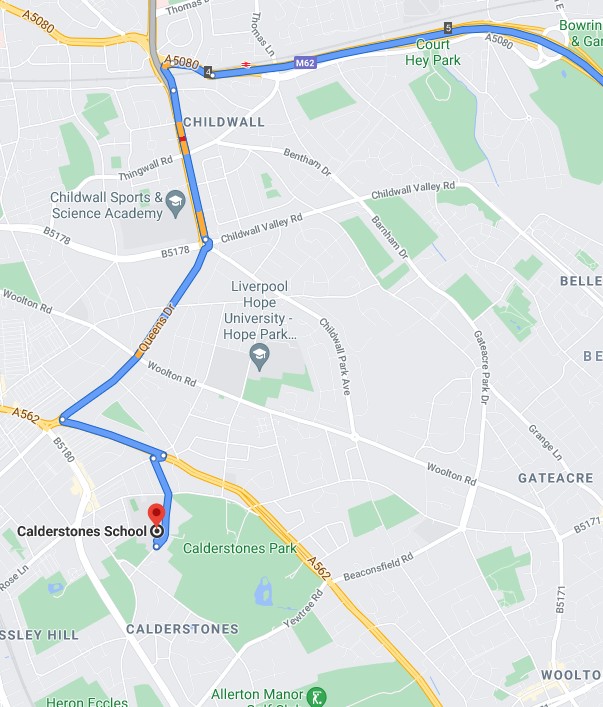 Allerton, Liverpool, Merseyside, L18 3JD
Main access to the park is on Church Road. Other entrance points are from Woolton Hill Road and Woolton Park.
Reynolds Park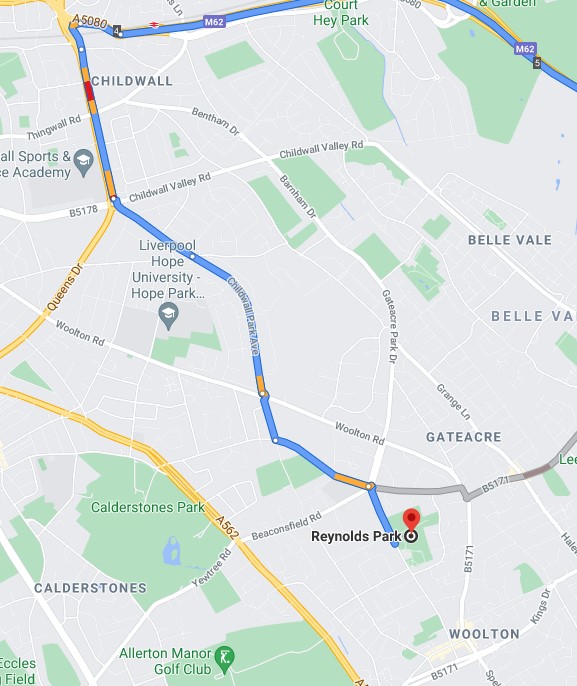 Reynolds Park, 116 Church Rd, Woolton, Liverpool L25 6DF
Woolton Village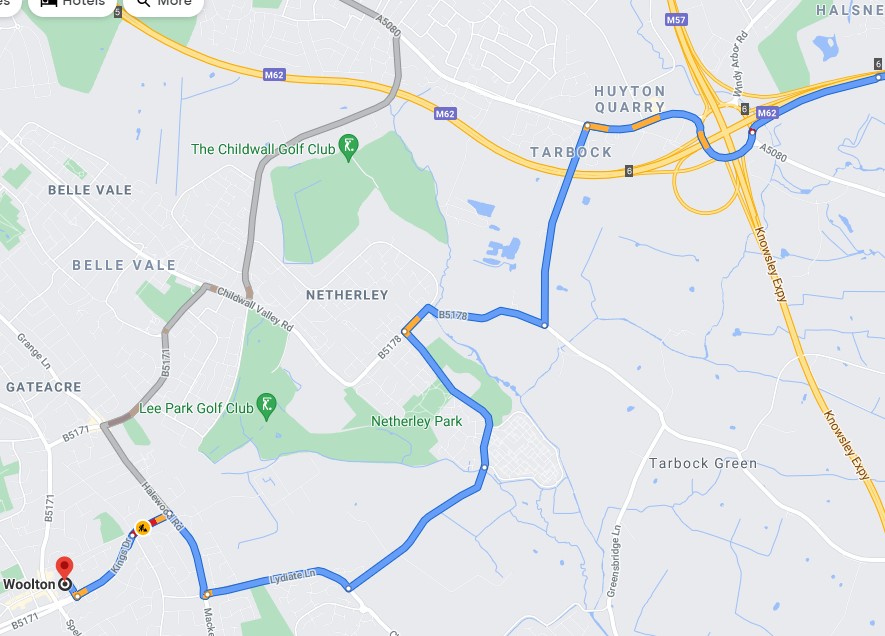 Woolton, Liverpool L25 5QA