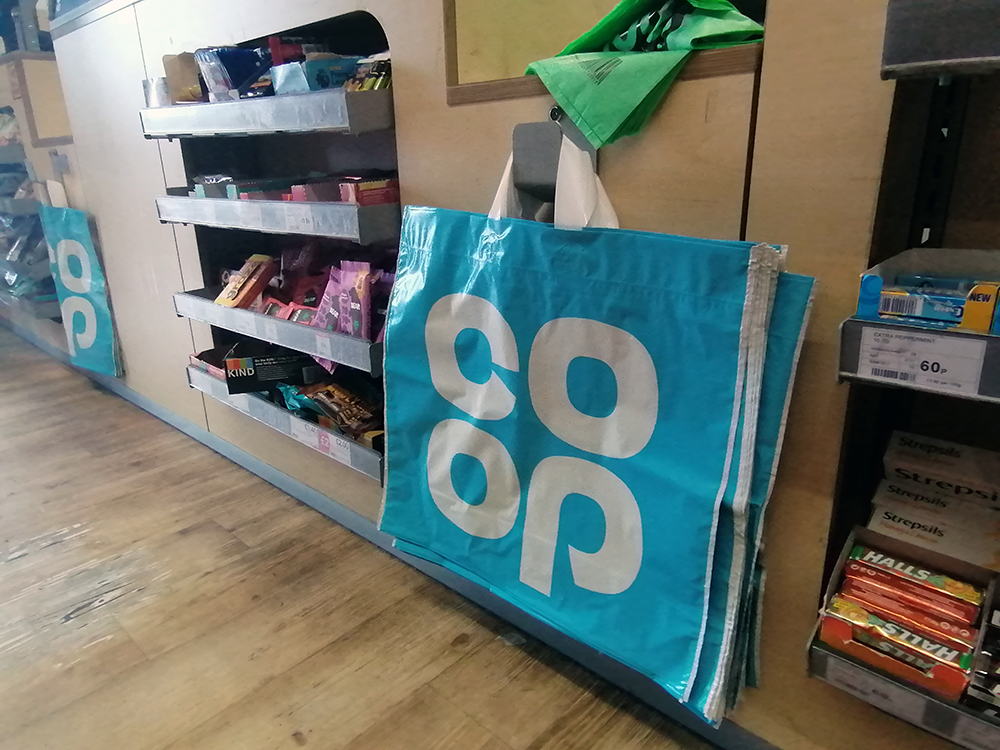 The COOP has decided to stop selling their plastic bags for life. Once current supplies have gone, then they will not be replaced. The 2600 stores are expected to use of all the existing supplies by the end of the summer 2021. It seems many shoppers only used the 10p bags once before throwing them away. The Coop binning bags for life will mean a reduction of a whopping 29.5 million bags each year. That's about 870 tonnes of plastic! All coop stores will continue to provide the green compostable bags instead. While the green bags are a common site in Winstanley, this cannot be said for many other Coops nationwide. It now seems that will change.
Bags for Life have Increased Plastic Use in Retail?
The Coop has praised the success of the single use carrier bag levy. What's more there has been a 95% reduction since its introduction in 2015Greenpeace data shows that supermarkets issued over 1.5 billion bags for life in 2019. That's a huge weight of 44,913 tonnes which is a 56 percent increase from 2018. Coop Food's chief executive, Jo Whitfield, states the increased use of bags for life actually led to a sharp rise in plastic use.
Many shoppers are regularly buying 'Bags for Life' yet use just them just once. Being heavier, the bags for life use more plastic and result in more emissions during manufacturing. The Coop is urging the government to set the minimum price for reusable bags being set at 50p, to encourage people to use them more than once.
Currently, the Coop is the only major retailer to report on all of the bags it sells.
What Our Other Supermarkets are Doing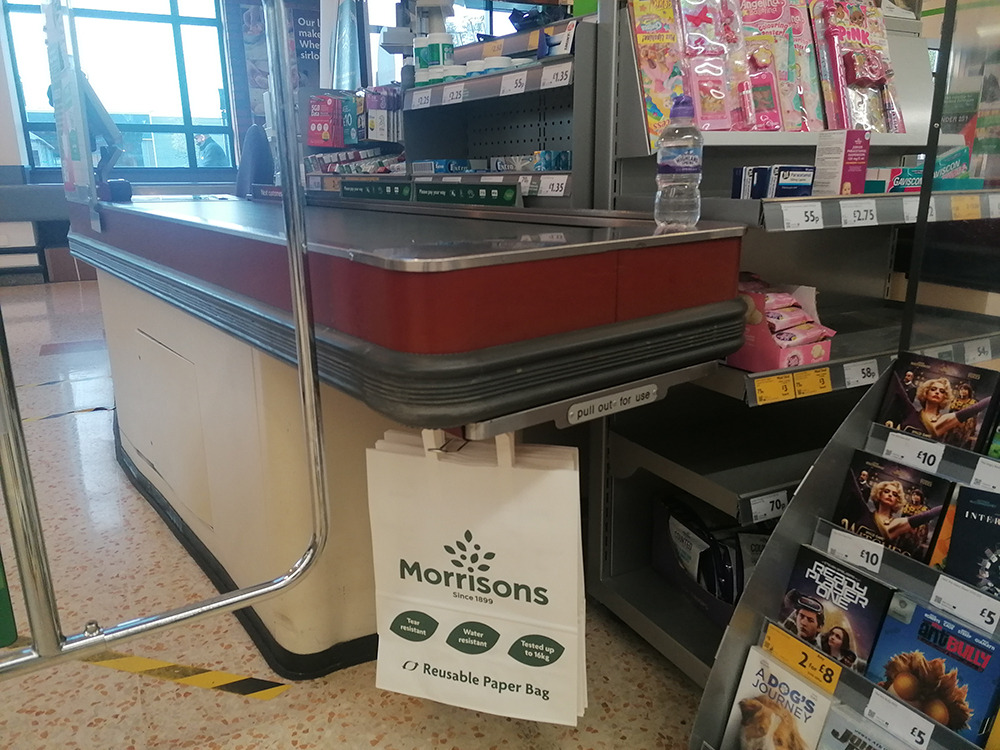 Wherever you shop, it is not hard to notice that just about all supermarkets have tried to cut plastics use.
Sainsbury's says its bags for life cost 20p to encourage customers to re-use them and are made from 100% recycled plastic.
Asda defends its plastic bags for life, saying they were a "sustainable alternative to single-use carrier bags…" However with the evidence provided by the Coop and Greenpeace this may not be the case.
Morrisons has said it will remove all plastic carrier bags from its stores over the next year. It will will switch from plastic bags for life and now offers a tear-resistant paper alternative. Morrisons says the move will make it the first UK supermarket to stop using plastic carrier bags completely.
Waitrose is currently trialling the removal of its 10p bags for life from a number of its stores with a view to rolling it out more widely.
Coop Binning Bags for Life – There's More
The Co-op has also published a new report called "Bag to Rights" in which it details some recommendations it is making to government on plastic bag use.
---