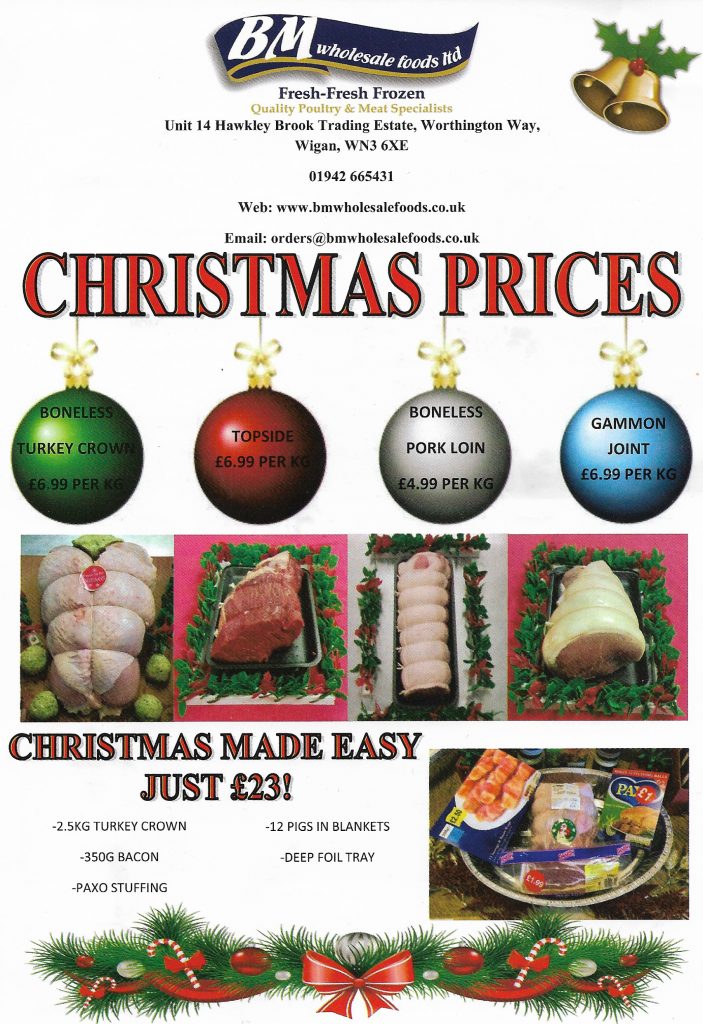 BM Foods Christmas Deals available for pre-ordering now. Beat the crowds, free parking, great value and caring service. Suitable for families (large or small) as well as businesses. Visit the shop to see for yourself, order on-line, or by phone. Have a look at the samples in the pictures on this article. For more, if you have internet access, why not pop on-line to see far more offers.
What's more BM Foods can deliver too. A great option for those who are shielding, do not drive. You will find excellently implemented Covid-19 protection too.
What You Can Find at BM Foods Christmas Deals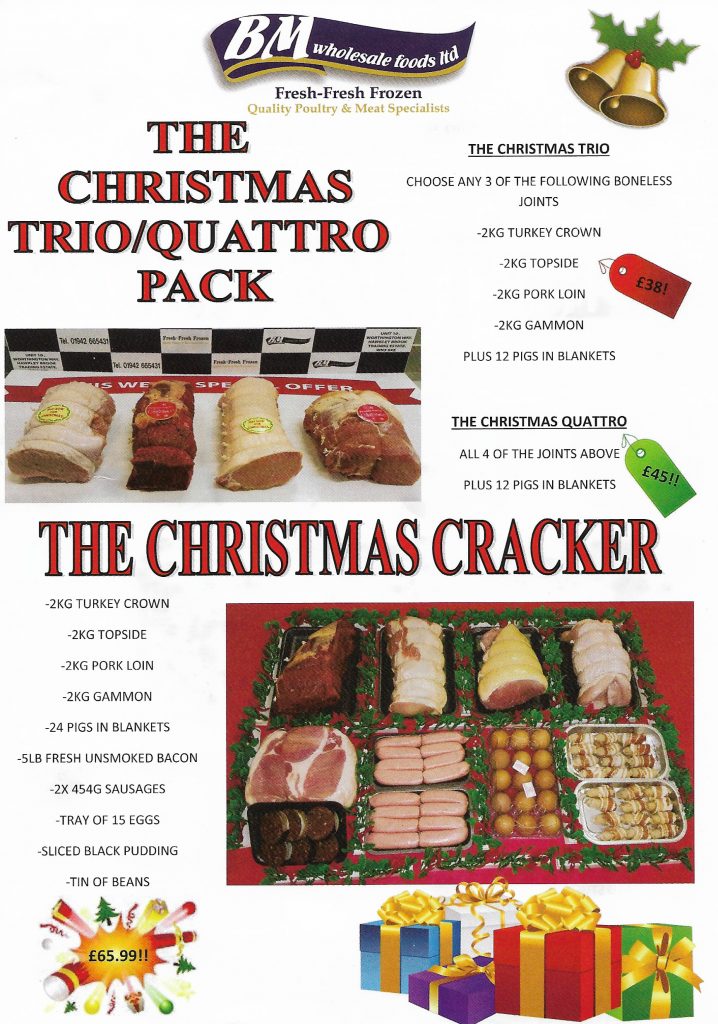 Once you are there, apart from the expected range of meats and poultry, you will discover, everything you need to dress and cook your purchases. You can also find a super range of other groceries from fresh free range eggs, baking, sauces, tined goods, beverages and domestic cleaning products.
Shop Locally, Support our Community
It's not just about supporting your local businesses rather than the big supermarkets. The benefits for the local shopper also huge. Healthy and succulent tasting cuts of meat, avoiding supermarket jostles, round the corner from where most of us live.
However if you do shop locally, you will be helping to keep local businesses going. You will also help to drive down prices from the national supermarkets by increasing competition.
Where Can I Find BM Foods Christmas Deals?
Okay, want to know where to find BM Foods? Just behind Sainsburys, Marus Bridge.
BM Wholesale Foods Shop
Unit 14
Hawkley Brook Trading Estate
Worthington Way
Wigan
Lancashire
WN3 6XE
Tel: 01942 665431
Email: orders@bmwholesalefoods.co.uk
Find them on Facebook,