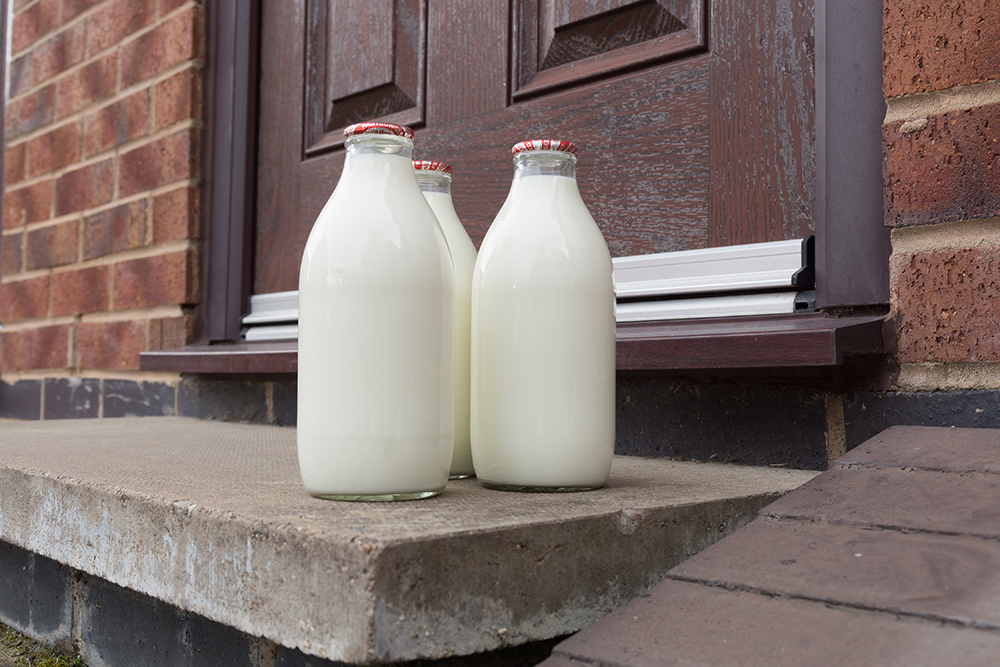 The Modern Milkman has recently extended its service in the Winstanley area. They provide a doorstep service of milk and other essential groceries. The modern milkman commits to reducing plastic waste. Why not let the environmentally friendly Modern Milkman turn you into a Zero Hero! What's more you would be supporting an independent business, local and independent farmers.
How it All Began
Inspired by David Attenborough and the realisation that there is far too much plastic packaging in everyday groceries. After listening to neighbours they decided to do something about it. So they bought a local milk round and the rest is history! They deliver all milk and juice products in glass bottles. Of course, the milkman then collects, sterilises and reuses them. Plus in the current climate, it is a hassle free, convenient service.
How to Order from the Environmentally Friendly Modern Milkman
The Modern Milkman provides a simplistic service to order and pay. To make the most of it, you can do so using their App or their website As expected, you can download the App from Google Play or the Apple App Store.
As an introductory offer, you can get a 25% Off offer on your first order by entering the code NOPLASTIC.
What You Can Order
You can see a full list of products and prices on the website and App. However just to tempt, there is a range comprising of
Milk (whole, semi-skimmed, skimmed),
Oat milk,
Fresh double cream,
Milkshakes (banana, chocolate, strawberry),
Fruit juices (Orange, Apple, Tropical, Cranberry),
Farmhouse butter,
Free Range Eggs,
Soft Drinks (a wide range),
Cereals.
Veg Boxes,
Sweet Treats.
For More Information

Finally, if you want to know more or have any questions, then you email the head milkman, Connor Hartley, at Modern Milkman.