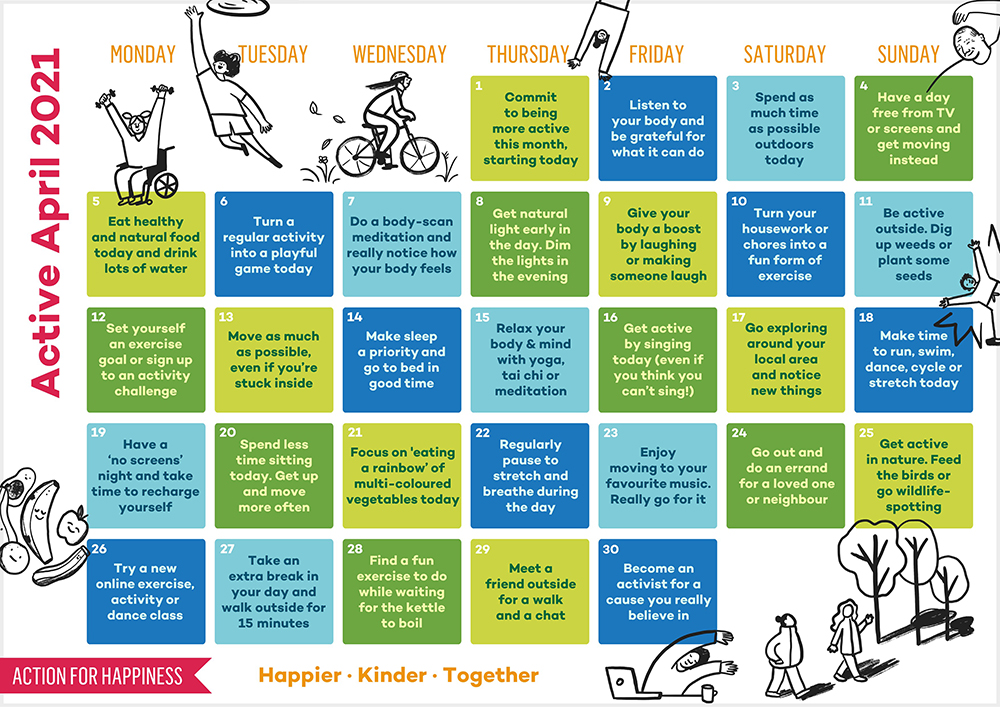 Numerous sports and health studies show how your body and our mind work together. Being active can make you happier. Of course it is also good for our physical health too. Activity no matter how small immediately transforms your mood. It can even lift us out of feeling a little low or even depression. The key is to do something first and not wait until you feel in the mood to try a chosen activity. If you wait for the right mood, it is unlikely to happen. However if you do something NOW that will lift you out of the doldrums. The feel good results from doing so will give you the incentive to do it again. So try an Active April for Happiness. What have you got to lose?
It Doesn't Need to be Hard
We don't all need to run marathons, or even a mile! Whatever shape you are in now, we can all do simple things. Start now, one step at a time, each day. If you have a garden get out in it to drink a cuppa. Perhaps for your first drink of the day, to wake up without disrupting the day. Don't drink tea or coffee, then a glass of water. Getting fluids in you first thing gets the body and mind working. Looking chilly? Slip an extra jumper on. Raining? Stand at an open window. Getting that daylight and ten minutes to yourself gives you a natural boost of vitamin D. Take the time to look around you, the colours the smells, the bird noises.
Of course if you are used to exercise, then even better. You know how good it can be. Get back on the bike, perhaps literally!
For an Active April for Happiness Try Something New
We have already touched on getting anew routine for the week. We say week as opposed to the day as your new routine may be having that early morning coffee in the garden on a Saturday. Just once a week?, well it is better than not even once a week isn't it? Of course, from there, you can then keep upping the new changes.
Perhaps you want to try a sport and have never considered yourself sporty? Maybe you feel you need to be in better condition first? Do you feel too old? All of that is just human nature's way of playing tricks on your mind. As with activity, action comes first, the goof feelings will follow. There are many sports out there, for different abilities and age. It may even be a sport you didn't know existed. For example, try the sport of Dragon Boating. Great for those who aren't the best at football, rugby or similar. The internet is a great place to look just key in a place name and sporting / activity ideas.
Take a Break from Smart Phones, Laptops and the TV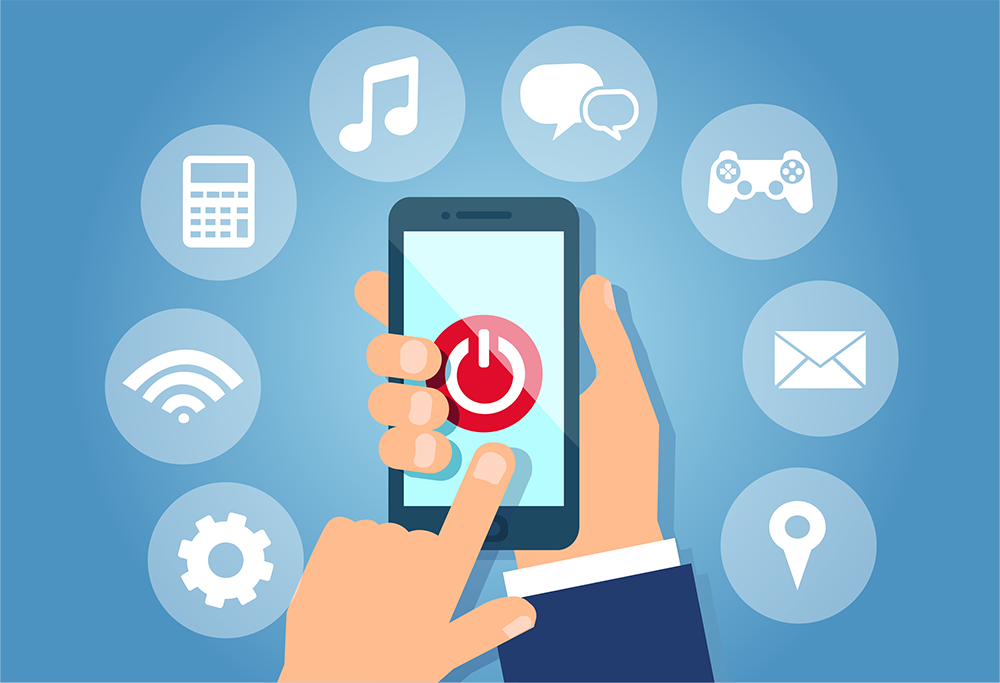 An active April for Happiness, isn't just about what you do. It is also very much about what you stop too. And we can also boost our well-being by unplugging from technology, getting outside and – importantly – making sure we get enough sleep! 
It is all so easy, when working from home to get that extra hour in after dinner. Checking your social media, emails and news online can become a habit. Unplug, read a book, do a crossword, listen to the radio. Unwind that mind before bed.
Active April for Happiness – Potentially We Are All Different
Everyone's way to feeling happier can be different. In fact your own way may also change over time. To find out more feel free to check here. 
Thanks #WinstanleyWO