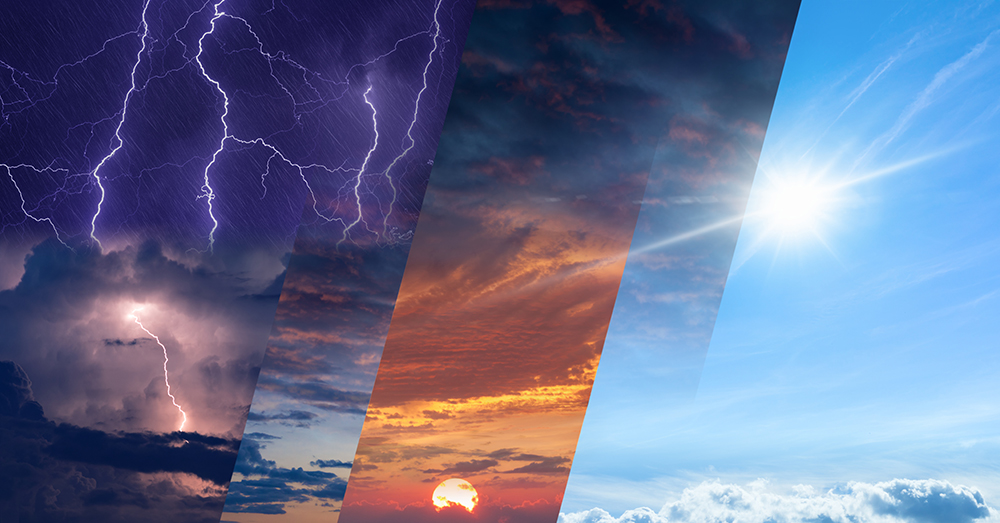 Predicting future weather more than 5 days in our country is always a challenge. I suppose for many of us, it is a fact we just accept. Yet this year it seems there is increasing likelihood of people holidaying in the UK. Who knows perhaps you have already decided to enjoy any holiday time in your own garden? Maybe knowing what the weather could be in mid and late summer will help you decide? Well now, there is a ray of hope, pun totally intended. Many are already aware of the efforts of David Gaze through the Weather Outlook website. He is not alone with professor Adam Scaife's longer term forecast work at the Met Office. Finally there is always the ever so dependable Weather Stone used across the world. To find out what's in store for the weather this summer, and possibly even the ensuing decade, please, read on!
The Weather Outlook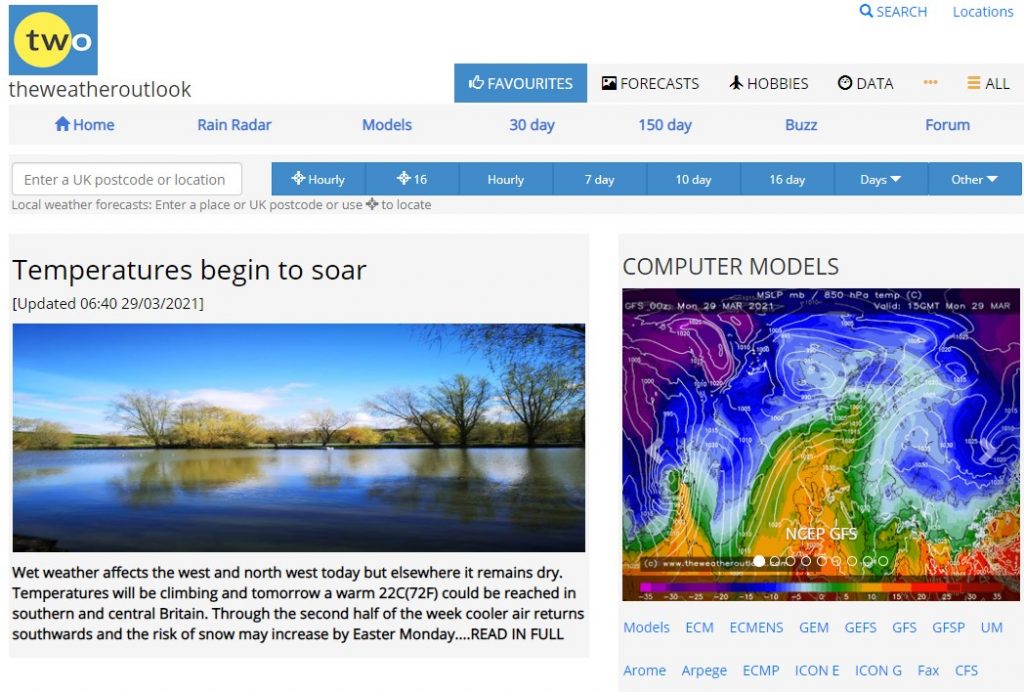 With more than a million viewers each month, The Weather Outlook is an extremely popular website. It provides free forecasts and data for the UK and selected overseas locations. The site delivers short term and long range forecasts up to 150 days. The latter are based on computer models. Two of the Weather Outlook's key principles are;
Keep the site jargon free
Make the forecasts and data as easy as possible to understand so that no specialist knowledge is required
Forecasts for Summer 2021 are looking good at the time of writing. The Weather Outlook, predicts that July and August will be broadly warmer and drier than average across much of Britain. That includes 14 straight days of sunshine from June 23rd with 23 days experiencing temperatures over 21C. Check it out yourself at: TheWeatherOutlook – latest UK weather forecasts, reports and news Here you will find a wealth of easy to digest information.
More About The Weather Outlook
Brian is a 51 year old computer scientist, now an acclaimed weather reporter. He hails from Berkhamsted, Hertfordshire. Technimatch Ltd own and operate the site. Access to all of the site is free.
As the site supports itself primarily from advertising, they use Google Analytics to track which features and pages added to it are popular or not. As with Winstanley What's On, It is their aim to keep access to the site free in future. However The Weather Outlook needs to keep growing and providing pages and content which are useful to a large number of people.
If you would like further information or have any questions, please Contact them. Please mention where you heard about them from.
Met Office Monthly and Ten Year Weather Predictions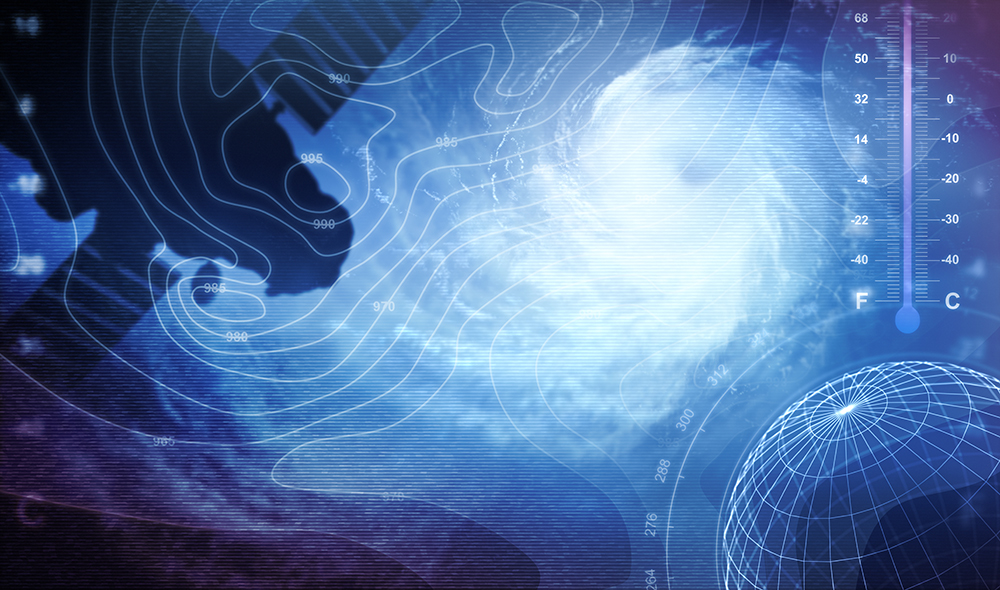 Having studied climatology at University back in the 1980s, I admit I was sceptical about how genuine long term forecasts are at a detailed level. So after a little digging, it was interesting to find that the Met Office also have significant on going work in this area. Much of the work is driven by Professor Adam Scaife.
Adam is head of Monthly to Decadal Prediction which includes the research, production and issuing of our climate predictions from months to a few years ahead. These ensemble climate predictions and the research behind them helps contingency planners in the UK and abroad to deal with impending climate variability and change.
Adam's personal research focuses on climate variability and computer modelling of the climate. He has published around 200 peer reviewed articles on climate variability. His simulations and predictions from physically based computer models enjoys international recognition.  Scaife and his colleagues recently made important breakthroughs in long range forecasting. It revealed a signal to noise paradox. In summary that makes current climate models better at predicting aspects of the real world.
Prof Adam Scaife and his areas of expertise
Climate variability and prediction from months to decades.
Global circulation, teleconnections and stratosphere-troposphere interaction.
Atmospheric waves and wave-mean flow interaction.
Climate model development.
For every day forecasts and a wealth of other weather, check out the official Met Office site or download their App. Using both regularly over the last 5 years to check om conditions for kayaking at the Liverpool docks, we can recommend its reliability.
The World Famous Weather Stone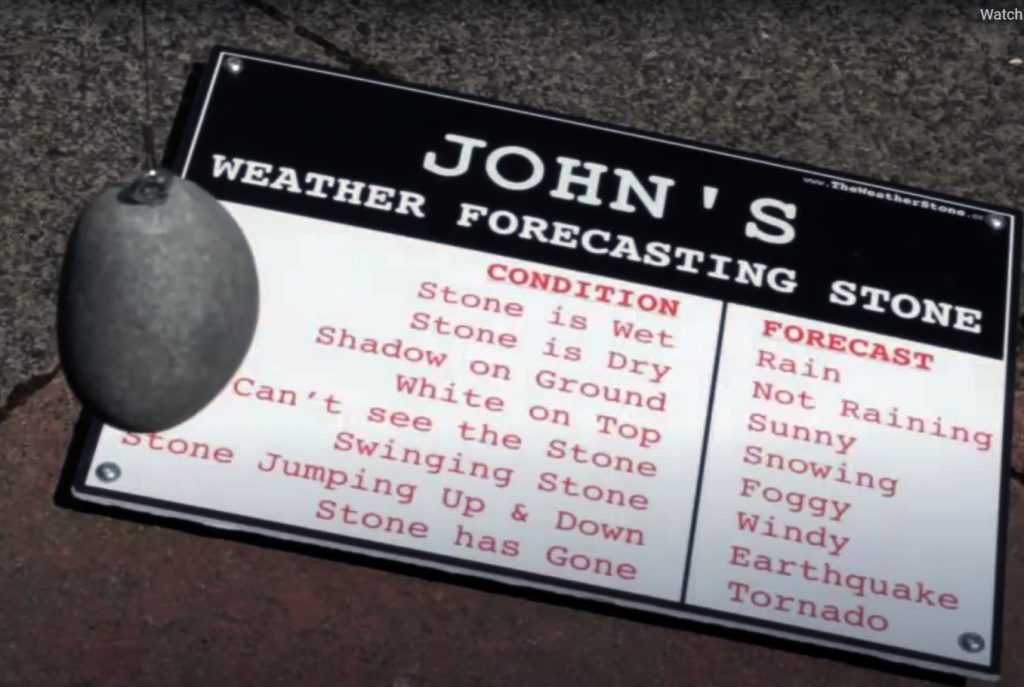 Finally, if none of the above grab your interest, you can always take a look at the world famous Weather Stone. Pre-lockdown you could find a real life example of it locally at the Foot Tavern (Holts Arms) in Billinge. Apparently guaranteed never to rust or run out of power!
They have supplied weather forecasting stones to every Country in the world, from Billinge, the Lake district to USA, Australia, China and throughout Europe. Have a little look at their site Weather Forecasting Rock, we won't spoil the surprise!