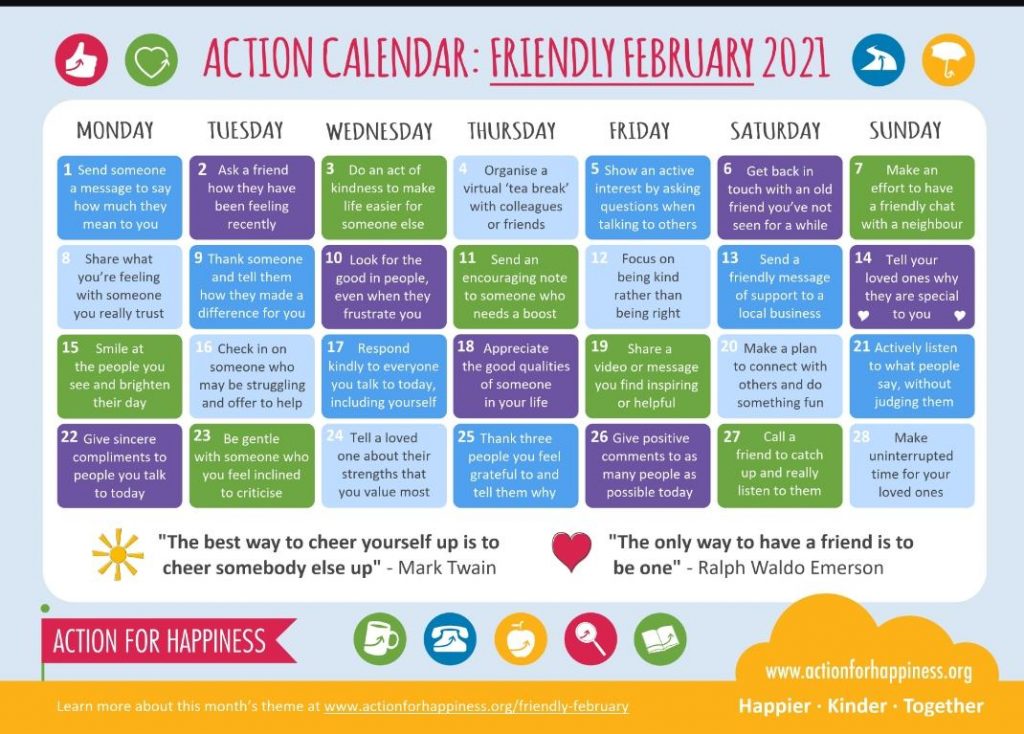 Do you find dark nights and mornings a drag? Or a lot going on right now? Well here is a bit of fun that will hopefully help. The friendly February action calendar suggest some simple ideas for anybody wanting a quick pick-me-up. Many thanks from #winstanleywo to some good friends at Mersey Care NHS Foundation Trust for this chart.
What is Action for Happiness?
For more ideas, inspiration and pick me ups have a look at Action for Happiness After all it has proven popular for 238,824 followers so far.
Their site has a tremendous range of resources including articles, courses, books and downloads. There is even an App for your phone.
You can also follow them on Facebook and Twitter.
Friendly February Action Calendar App
Okay, not just for February but all year round.
The app is like your very own personal action coach. You can take it anywhere your phone can go.
Gives you friendly 'nudges' with an action idea each day
Sends you inspiring messages to give you a boost
Helps you connect & share ideas with like-minded people
It is available from the App Store iPhone or android here.
Take care everybody, lighter nights on their way.