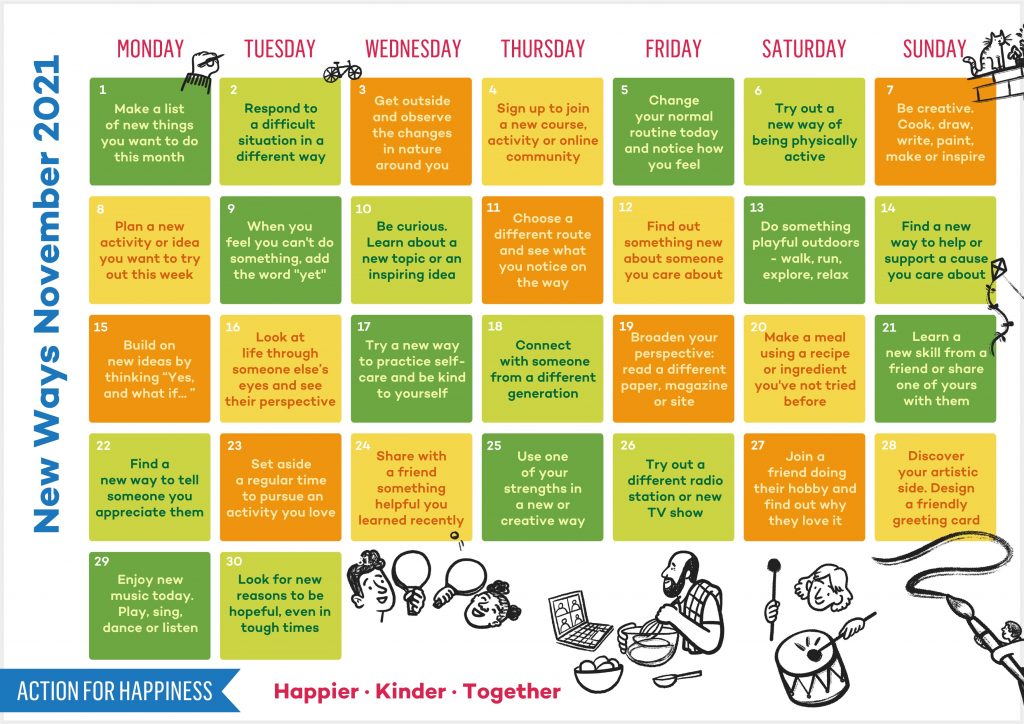 This month, those lovely people from Action for Happiness are encouraging us to try something new!  Learn a new skill? Get involved in an activity? Choose something that you can enjoy. Be brave, you don't have to tell anybody! It is great for your wellbeing. Keeping our brains active is not only good for us physically. It can also help us to feel we are moving forward in life. Try something new from November hopefully something that lasts much longer.
How to Do It
feel you are flourishing as you see yourself make progress with a new skill, or just make you smile as you make a mess and decide to start again. 🙂  Being playful and trying new things is important, as is remembering that it's OK not to get it right first time – change "I can't do it", into "I can't do it…yet!" This month's calendar is full of ideas to help you decide what to try next.
Some Ideas on What to Try
Duolingo
Make your own pancake / yorkshire pudding batter – good for the environment, avoid shortages
learn a craft
Try a completely new sport – dragon boating
New Ways from November – What did you try?
Here's how to gain an extra benefit.