Well it is difficult to find places we can visit without worrying about crowds. Similarly there can be worries over breaking lockdown rules. However at such a time, it could be argued that the need for some pleasant, safe distraction has rarely been greater. So, for what's on in and around Winstanley, please read on.
Here's a list of some such options. Events in our region and a little further afield.
If you want to publicise your event or organisation in What's on Locally and Nearby, then contact #winstanleywo.
Please mention Winstanley What's On to the organisers when you go or get in touch.
From Next Week (5th October)
Around Winstanley and Wigan
---
Saturday Morning Trail Running Club

Saturdays from 10th October rom 8:30 am – 10:30 am
The Endurance Store, 308 Mossy Lea Road, Wrightington.
Although parking is not possible in front of the store, you can use the Rivaj Indian Restaurant just up the road.
A route is published each week in advance. There are 2 to 3 groups depending upon numbers and COVID regulations. Every 4th week will be a 'day trip' meeting at a different venue such as Rivington. Routes will be 10-13 miles in length, you'll need off road shoes. YOU MUST REGISTER EACH WEEK for COVID secure measures. If you do not register you cannot simply turn up and run. You can only register by joining our training group page:
---
Kittywake Afternoon Tea Cruise

Sunday 11th October 2 pm – 4 pm
Kittywake Party Boat – Wigan Pier – Bookings Required
A chic canal cruise with Afternoon Tea on board Elleswake!
Boarding at the legendary Wigan Pier your Freshly made Afternoon tea stand will be ready and waiting. Dine in your own booth, enjoy a selection of sandwiches, salad and a savouries. Follow it up with an indulgent scone with jam and clotted cream. Top it off with a selection of Petit Four desserts!
A friendly crew will serve you pot of hot English Breakfast Tea or Chilled Prosecco whilst you relax and glide through ever changing scenery of Parbold and Appley Bridge!
​Childs Afternoon Tea includes a selection of sandwiches, salad and a savoury with a selection of delicious petit fours and a Juice drink to enjoy!
Other cruises available. See the website for more details;
Gin-topia Cruise
Pint & Pie / Wine & Cheese Cruise
Santa Cruises
---
Pumpkin Picking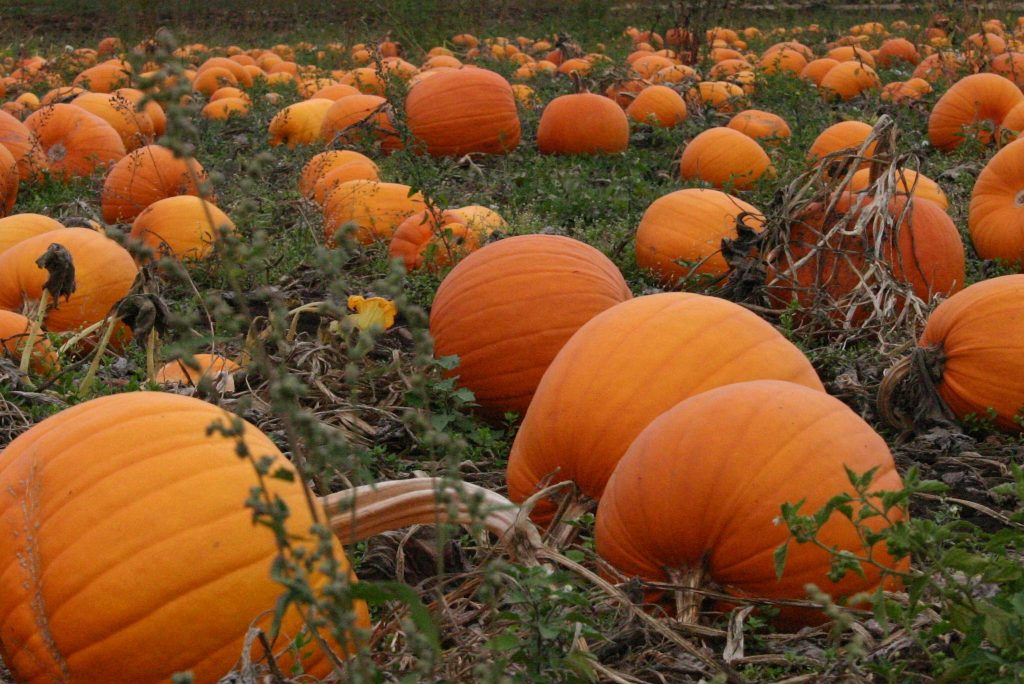 10th to 31st October – Bookings Required
Grange Farm, Stonecross Lane, Lowton (just off the A580)
Wow over 15,000 pumpkins this year. Over 20 different varieties of all shapes, sizes and colours. Only £3.00 per family (to cover administration). Pumpkin prices range from £1 to £12 depending on the size.
Fairground, tractor rides (weather permitted), animal feeding and catering vans on selected dates (please check with the website for exact dates). Also features a made to order wood fire puffed crust pizza stall. COVID safety measure in place such as;
Social distancing in queues
Sanitizing stations for wheelbarrows
Mask to be worn in the carving barn unless exempt. and tables sanitized after each family.
Fairground have there own safety measures in place too.
---
Carr Mill Artisan Market & Scarecrow Hunt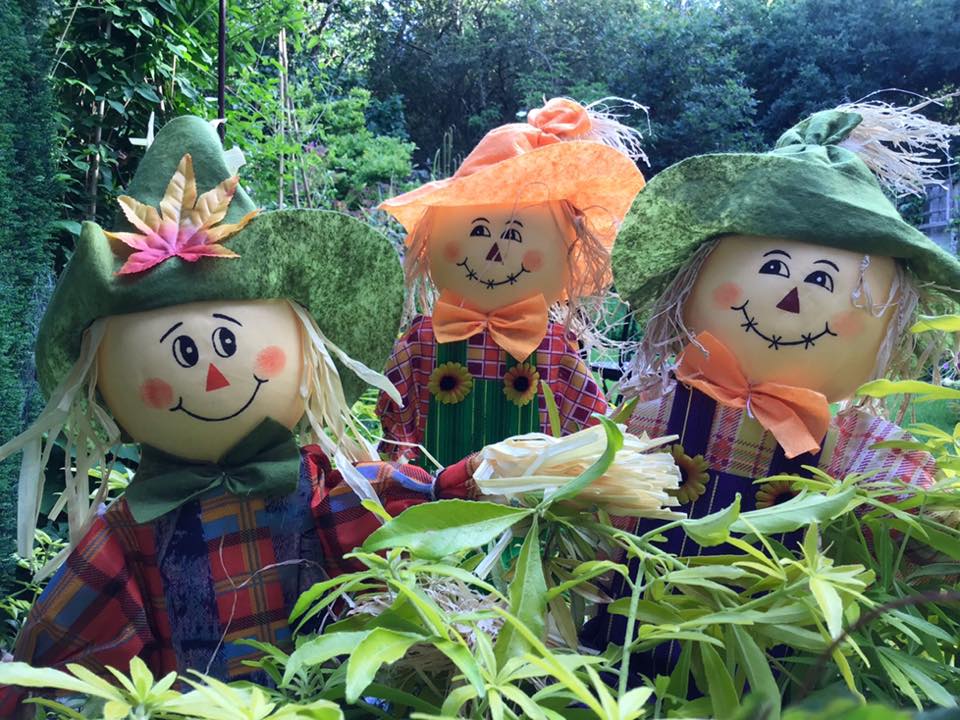 Saturday 10th October 11 am to 4 pm
Park Farm Community Centre, 54 Kentmere Avenue, St Helens.
A handcrafted market at Park Farm with a little scarecrow naughtiness!
Scarecrows, scarecrows everywhere! Bring a smile to everyone's face whilst choosing your special gifts!
Children can be entertained hunting down the hidden Scarecrows this is a free family activity – no need to book! So lets celebrate Autumn, put on your wellies & add straw to your hair and have some fun!!
Keep watching for the hunt sheet download, print before you arrive & don't forget your pen!
Please note this is a safely organised socially distanced event, not time sensitive – hunt may take 20mins or 2hrs dependent on your children's age & ability!
---
What's on In and Around Winstanley – Further Away
---
Merseyside Maritime Museum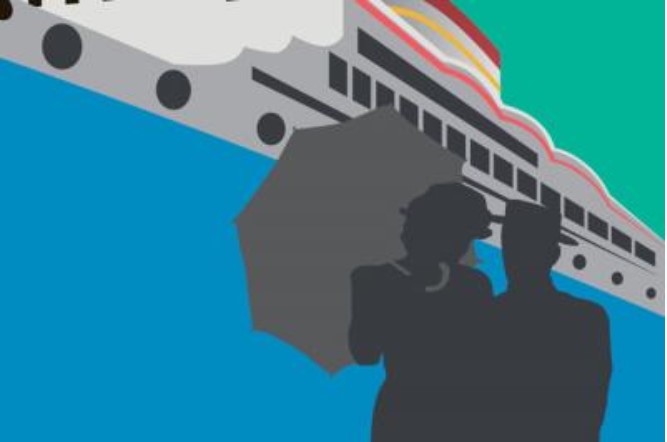 Wednesdays to Sundays (weekly) 10 am – 5 pm
Royal Albert Dock, Liverpool, L3 4AQ
Stunning New Life on Board Gallery
Exploring the moving and fascinating stories of Liverpool's seafarers and passengers, the Life on Board gallery highlights the stories of the merchant sailors who drove the city's prosperity, as well as tales of the people who sailed aboard leisure liners.
Uncover the dangers, joys, cultures and community at the heart of seafaring, from the 1700s to the present day and find out more about ship passengers and crews, and the lives they led on board.
The new gallery also includes the fascinating Archives Centre, featuring National Museums Liverpool's vast collection of maritime and slavery records.
All of Liverpool's impressive museums are open. All visits require booking ahead. The advantage is that this makes for a more relaxed experience avoiding crowds.

---
Hidden Cathedral Tour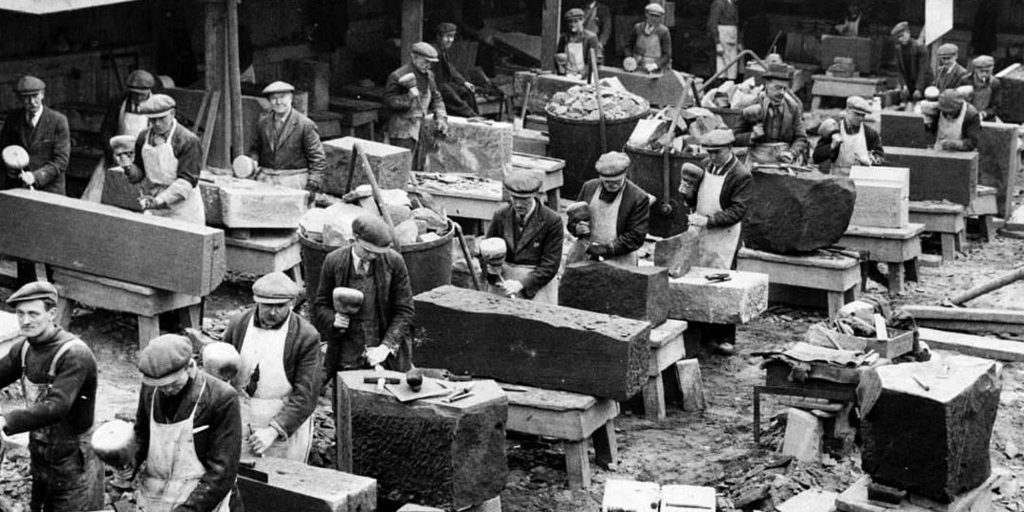 Thursday 15th October at 11 am – 11:45 am
Join amazing guides to hear the stories of an architectural wonder that took 74 years to build. Find out;
how Liverpool Cathedral came to be located on St James Mount,
how the architect was chosen,
where our stone came from.
Discover the many hidden creatures, symbols and seagoing vessels hidden in the intricate carvings. Learn more about the folk who built it, stared their career doing so and retired on or before its completion.
Location: Liverpool Cathedral exterior
Maximum attendees: 10 per tourPlease note during this tour you will be walking around the outside of the Cathedral. This includes walking on some uneven ground with inclines.As you will be outside, please be prepared for whatever the Great British weather might entail.
---
What's on In and Around Winstanley – 1 Month From Now
Around Winstanley and Wigan
---
Couch To 5k
Monday – 2nd November – 5:45 pm to 6:30 pm
Ashurst Allotments, Skelmersdale
Meeting at Evolve PT Studio, this FREE coaching session is aimed at providing an introduction to running via a jog/walk structure increasing in ability each week leading towards a completion at their local Parkrun event.
---
Halloween Scavenger Hunt & Pumpkin Carving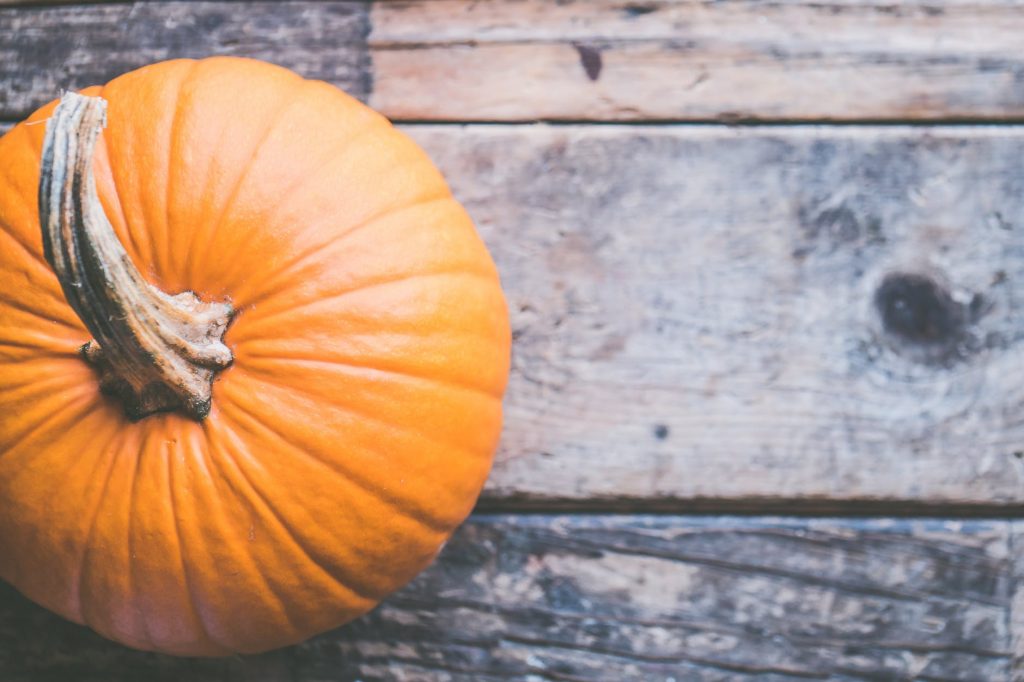 Monday 26th October from 10 am – 11:30 am
Haigh Woodland Park, Copperas Lane, Wigan.
Take a scavenger hunt list, bag and pencil and go and explore the woods for lots of nature items, Halloween things, animals, sounds and mini activities. As part of the session, you will hunt for a pumpkin then carve it with our tools and stencils ready for Halloween.
Come and explore the gorgeous woodland and nature it has to offer at Haigh Woodland Park.

Book here and more information.
---
Christmas at Apple Cast Farm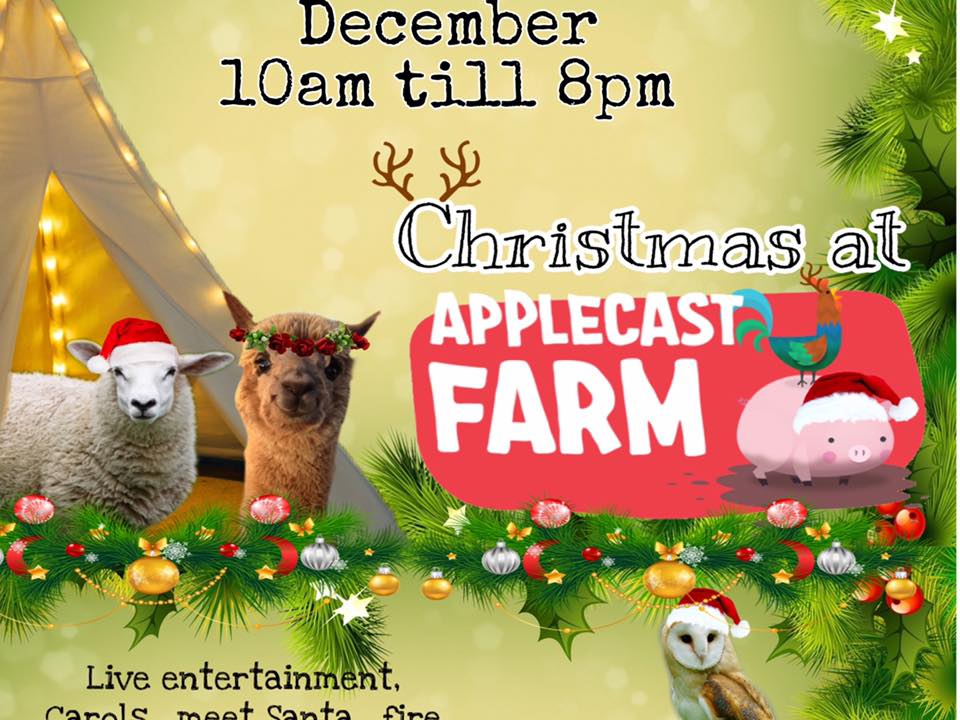 Friday, 18th December – 10 am to Wednesday 23rd December 2:00 pm
Cobbs Brow Lane Newburgh Wigan
Get in to the Christmas spirit right in time for the big day. Join in a fun filled festive, family day out.
live music,
stalls,
children's activities,
meet Santa.
get up close and personal to all their animals,
food &bar.
---
Further Away
Children's Christmas Enchanted Trail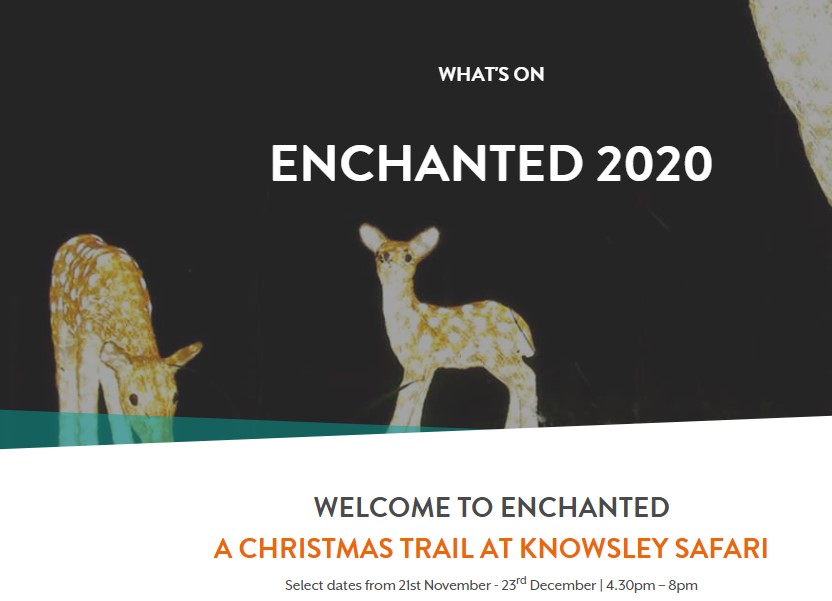 A Magical Christmas Evening to brighten spirits!
From November 21st to December 23rd – Bookings Required
This festive season enjoy the safari after dark. A magical lit path will to guide you through an enchanted trail
It's time to get in the festive spirit with a range of festive food, magical music and amazing illuminated animals! Make those wonderful memories and fill the whole family with Christmas cheer.
Add a magical Santa Experience for an extra £10 for a family of up to 6 people and meet Father Christmas from a safe distance. This includes meeting Santa in his beautiful sleigh plus an opportunity to capture the memory on camera and take your very own framed photo home with you.
Please note for the safety of everyone, the Christmas Grotto is not running this year. A Santa Photo Experience will run in its place.
Snowdon – NHS Walk to the Summit
Saturday 17th October 10 am to 5 pm
A great way to enjoy a day out, breath taking views and plenty of exercise. Great for the body and mind plus also all for a great cause. For more information on this and other fitness and running events in Snowdonia National Park contact https://www.facebook.com/focusedperformance/
---
Blackpool Ghost Walks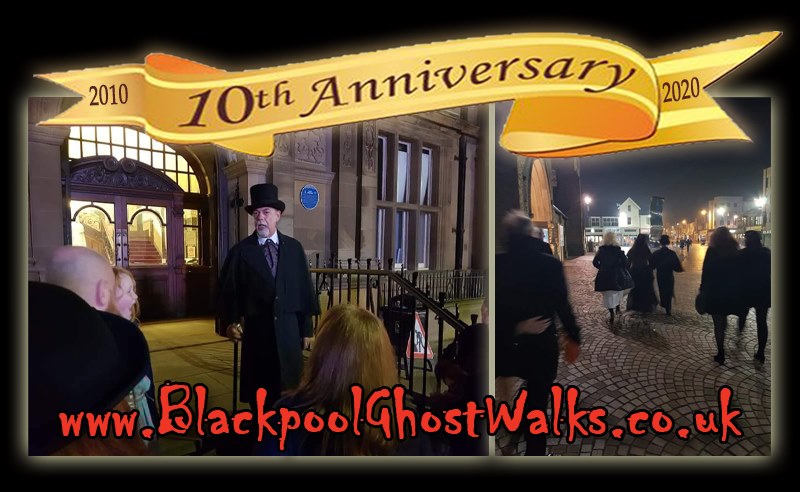 From Friday, 25 September from 7 pm – 10:30 pm (and selected nights until 31st October)
Supernatural Events The Promenade, FY1 1NE Blackpool
Join The Victorian Ghost Hunter (Haunted Blackpool author Stephen Mercer) on a Blackpool Ghost Walk as he guides you to some of Blackpool's most famous, and most haunted, locations to hear of his dearly-departed friends; the spooks, the phantoms, the ghosts of Haunted Blackpool. 2020 celebrates 10 years of Blackpool Ghost Walks and this year The Victorian Ghost Hunter will tell you some of your favourite tales of terror and horrifying hauntings from the past ten years of tours and of course some new spooky stories with ghosts galore!
Blackpool Ghost Walks begin at the Tourist Information Centre on The Promenade, Festival House FY1 1AP (next to The Beach House). They start at 7pm and last approximately 1.5 hours. Please note the walk is fully accessible for all.
Due to COVID-19 some changes have been implemented: Places are limited for each tour in keeping with Government regulations. Social distancing measures (2m) between each "household" attending. Tickets are £6 per person and MUST be booked in advance from www.BlackpoolGhostWalks.co.uk.
Supernatural Events is proud to display the Industry Standard mark "We're Good To Go" from VisitEngland showing that we have followed government and industry COVID-19 guidelines, have a risk assessment in place and a process to maintain cleanliness and aid social distancing.
---
What's on In and Around Winstanley
We hope you find What's on In and Around Winstanley useful whether for a specific event or just inspiration.

We will add further events and activities each week now that restrictions have eased. Please let us know if there is any particular type of event you wish us to look out for more. You can do so adding a comment on this article, email, poine or through our social media pages.
If you do book an event, please mention that you heard about it in What's on In and Around Winstanley on Winstanley What's On.

Enjoy
#winstanleywo