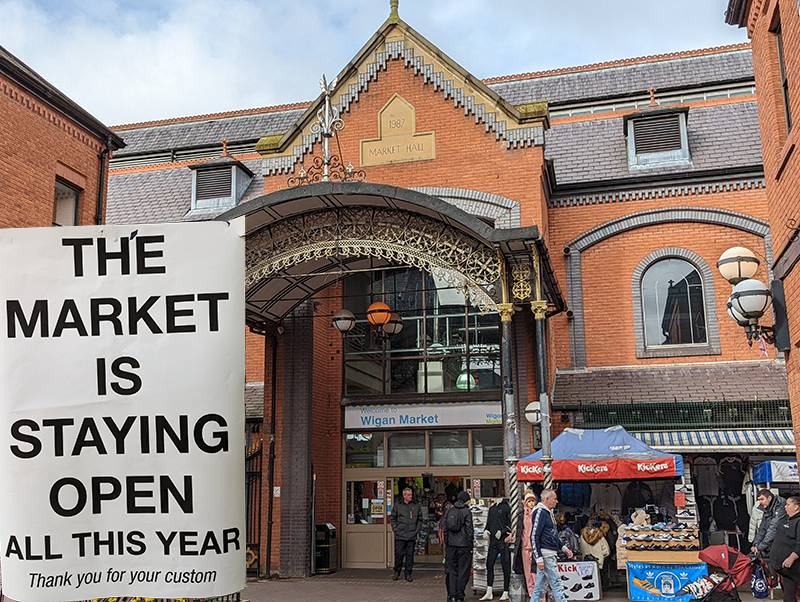 So with some sadness the Galleries are now closed awaiting demolition. Yet Wigan Market is still very much open in its usual location. As the demolition of the Galleries is likely to cause some disruption your market needs as much help from us as we can provide. So here is the first article on Wigan market stalls trading. Over the next few weeks we will provide similar articles on those not covered here. We will also publish details on the redevelopment and how it is intended to look on completion. This is not a pro or anti council article! It is merely to inform what stalls are operating to help bring in some custom. We understand there may be some feeling that there is nothing in town to go in for. Hopefully by letting you know what is still there, it may just attract you.
Wigan Market Staying Open – Stalls From the Main Entrance
Ainscoughs Tools – Stall 38-39G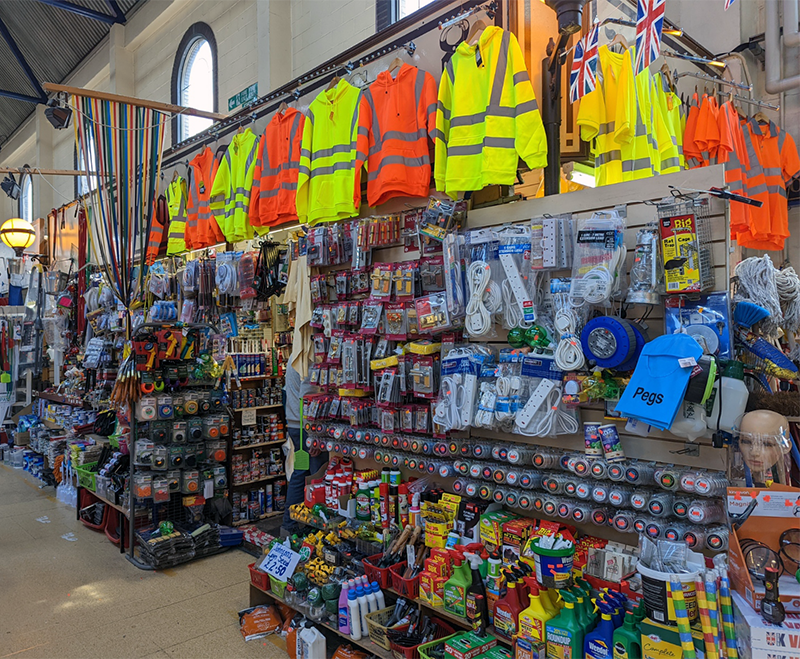 An absolute Aladdin's cave of a stall for those into DIY and gardening. To name but a few of the items available;
DIY Tools
DIY ironmongery – hey ability to buy nails and screws in singles etc (not like the vast bags at well known chain stores!)
Paints, varnishes etc
Gardening Tools, fertilizers, plant food etc,
Batteries, fuses, torches and many things electrical,
Cleaning stuff, peg bags, propper sized wooden pegs.
Workwear
Plus a lot, lot more…
What's more, as with many of the stalls featured, great prices and quality too.
Ainscoughs Household, Oils and Melts – Stall 66-67G
So for all those oth4er household related items you didnt find on Ainscough's tolls try this stall.
Ryding Newsagents – Stall 77-78G
Dazzlers