Just in time for the Christmas run up. A delicious food box packed full of festive treats. Please, read on to find out more. If you like what you read order online from Tracey's Tracey's Teahouse website. For other ways to order Tracey's Teahouse Christmas Food Box see below.
What's Do You Get in Tracey's Teahouse Christmas Food Box ?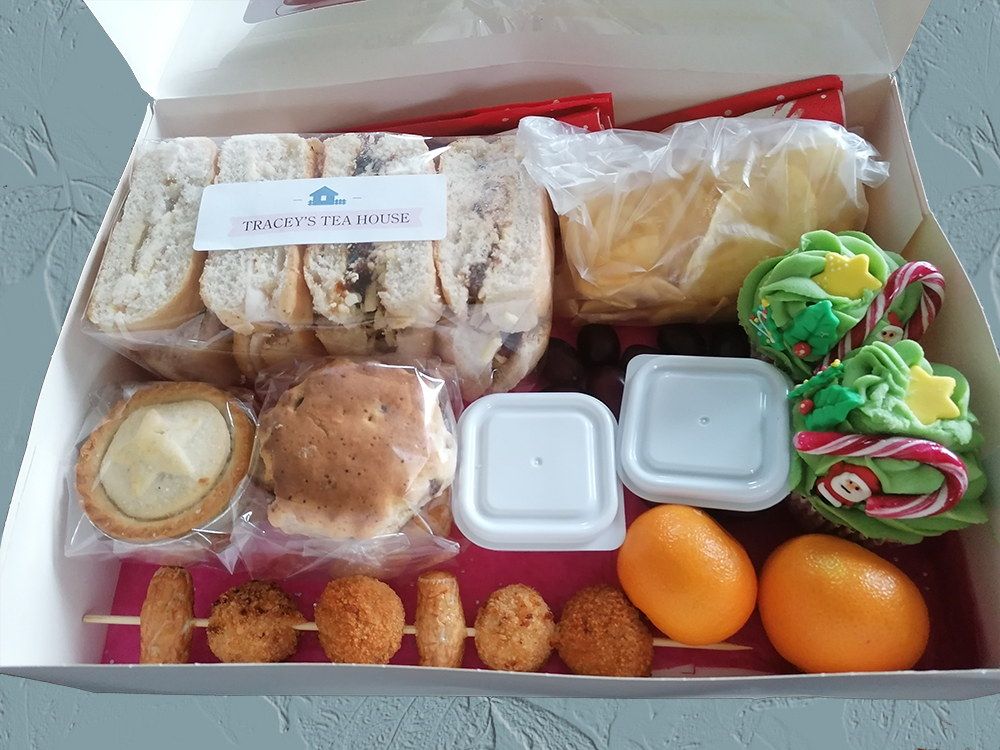 A scrumptious collection of;
Barm cakes with festive turkey and stuffing and other fillings,
Savouries meat kebab stick
Handmade decorated cup cakes,
Scone,
Jam and cream,
Crisps,
Tangerines,
Mince Pie
All topped off with two Christmas crackers.
What Customers Think of
Customers report enjoying our Christmas food box for a variety of reasons. Ranging from a treat, catering for friends or relatives, to a thoughtful gift for somebody in lockdown.
Above all our favourite reason is: they taste great and there is so much in them.
What Else Do We Do?
We are always open to suggestions from existing and new customers. Take a look here at some of the other ideas we crafted into tasty reality.
Golden Christmas Pudding Cakes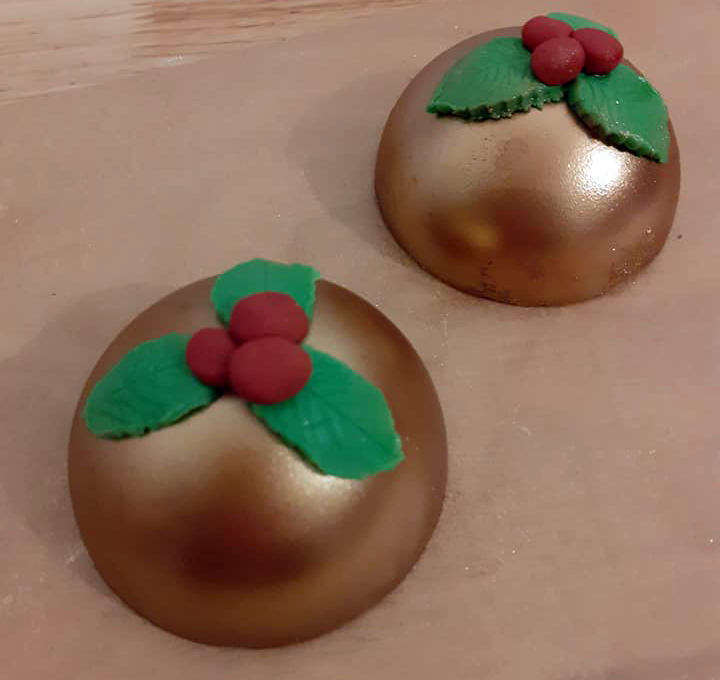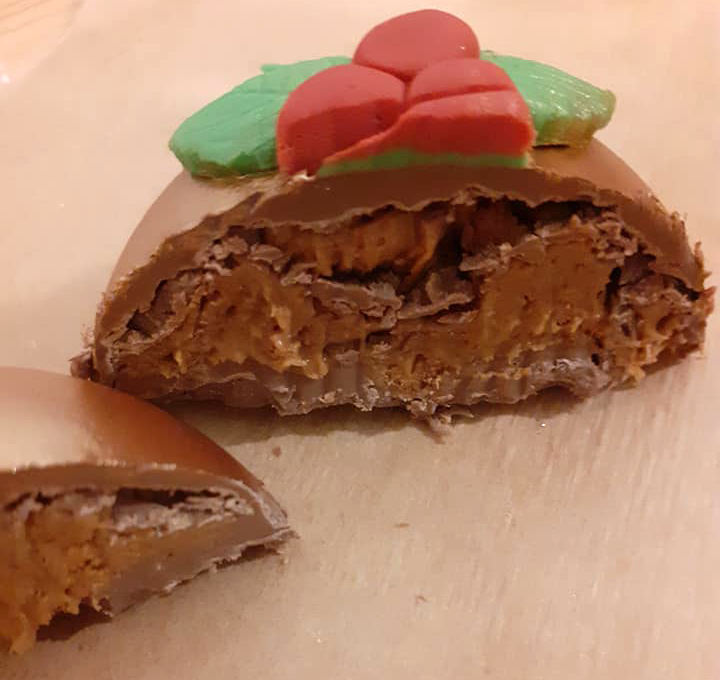 Golden Christmas pudding cakes with an amazing filling of Biscoff spread and crushed Lotus biscuits.
Chocolate Christmas Tree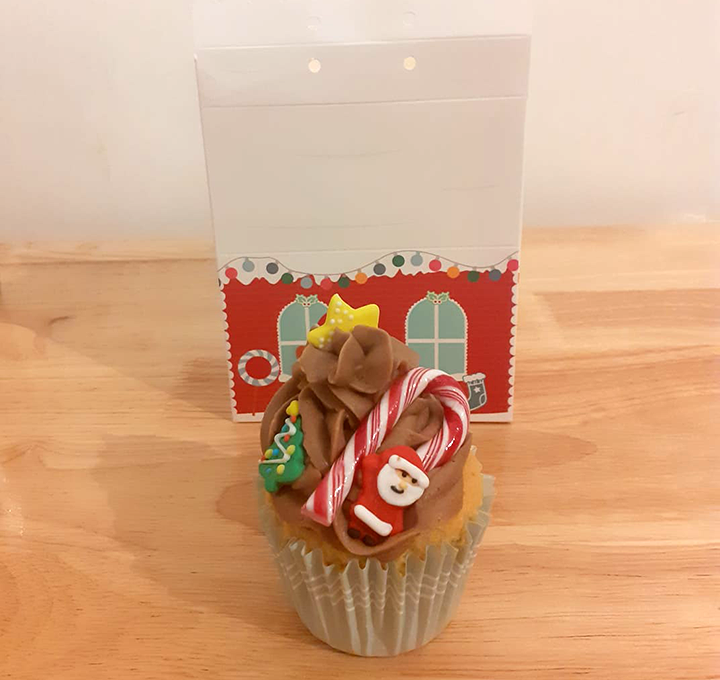 A tasty cupcake decorated with chocolate buttercream topping and adorned with christmas edible novelty treats.
Coming Soon…
Hot chocolate bombs – perfect for that relaxing evening winter mug of hot chocolate.
Oh and our and some nice Christmas chocolate tasties.
Ways to Order Tracey's Teahouse Christmas Food Box
On our website: www.traceysteahouse.co.ukhttp://www.traceysteahouse.co.uk
or
or
call: 07592 697530
or email: info@traceysteahouse.co.uk